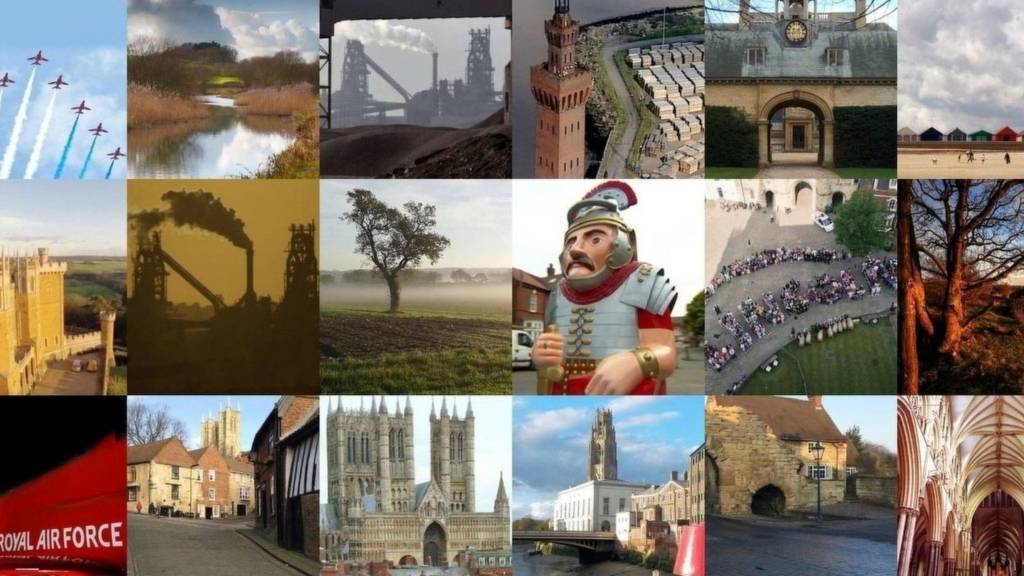 Lincolnshire breaking news: Latest updates
Severe accident: A52 Lincolnshire both ways

BBC News Travel

A52 Lincolnshire both ways severe accident, from Church Lane to Low Road.

A52 Lincolnshire - A52 Croft Bank in Croft closed and it's slow in both directions from the Church Lane junction to the Low Road junction, because of an accident. In the roadworks area.

To report traffic and travel incidents dial 0330 123 0184 at any time

Witness appeal after teenager punched outside McDonald's

Police have appealed for witnesses to come forward after a 17-year-old was punched in the face outside a McDonalds in Lincoln.

Lincolnshire Police said the teenager also had his phone stolen from his during the attack in Cornhill at bout 16:00 on 18 November.

The suspect is described as being of mixed race, about 6ft 5in tall and of a skinny build. He had an afro hairstyle and was wearing a hooded top with the hood up.

The force said a 17-year-old boy has been arrested in connection with the incident but has appealed for witnesses to the incident to come forward.

Rival political promises over Grantham A&E closure

Grantham and Stamford election candidates have been speaking about their plans for the town's accident and emergency department which has been closed overnight for more than three years.

Grantham Hospital restricted its A&E opening hours in August 2016 due to a shortage of doctors.

All four candidates were speaking during a BBC Radio Lincolnshire debate.

Labour candidate Kathryn Salt, said it was an "absolutely outrageous" that campaigners have spent three years trying to overturn the decision and would spend "every breath of her body" to change that.

Conservative hopeful Gareth Davies, said he would "fight very hard to ensure the hospital has all the services we need for Grantham".

Liberal Democrat candidate Harrish Bisnauthsing said the closure was unacceptable given Grantham is so close to "an accident hotspot on the A1".

Meanwhile, Anne Gayfer, for the Green Party, questioned the trust's claim that difficulty recruiting doctors and nurses to Lincolnshire caused the overnight closure.

She said "It just seems a bit peculiar when we've got really excellent schools in Grantham and it's well connected to the rest of the country."

First Pacers leave Northern rail network

The first of Northern's fleet of 102 Pacer trains have been taken off the rail network, the operator has said.

The outdated trains, many of which have been running for 35 years, were due to be taken out of use by 2020.

But, with just a few weeks of the year left, only three trains have been retired.

The much-maligned trains will continue to be retired and then scrapped over the coming months, with "a handful" remaining.

Northern, which covers the North West, North East, Midlands and Yorkshire, has said 101 brand new trains will join their fleet as part of a £600m investment.

New Lincs and Notts air ambulance HQ approved

Plans for Lincolnshire and Nottinghamshire Air Ambulance's new HQ have been given the go-ahead by councillors.

Copyright: Lincs & Notts Air Ambulance

The charity currently operates from two sites: one at RAF Waddington where its helicopters are based and another for the charity's staff.

The new HQ, at RAF Waddington, will join the two teams together at the same site for the first time.

A £1.8m grant from the government has been given to help in its construction.

Work building the new HQ should be completed by the end of next year.

Quote Message: Our new base will give us security of tenure, as well as the space and facility to further develop our life-saving service. As we celebrate our 25th anniversary this year, it's fitting we are laying the foundations for the next 25 years to ensure we can continue to provide pre-hospital critical care to our patients." from Karen Jobling Chief executive, Lincs and Notts Air Ambulance

Nearly 80 people from Lincolnshire on organ donor list

A total of 78 people in Lincolnshire are currently awaiting an organ transplant.

Currently, people have to opt in to become an organ donor, but from next spring everyone will be considered unless they've opted out.

The NHS Blood and Transplant service is urging families to discuss it and make their wishes known.

At the moment more than 6,000 people in the UK as a whole are hoping for a donor, including 185 children.

Construction work starts on city's Christmas Market

Work to construct one of the UK's most popular Christmas markets has begun.

Lincoln's annual Christmas Market starts later this week, with over 250 stalls and a fairground.

More than 200,000 visited the market last year.

The market is one of the largest, by area covered, in the UK; spreading from the Castle Square in front of the Cathedral, through the castle itself and onto the nearby lawn area.

The market runs from 5 to 8 December.

Severe disruption: A52 Lincolnshire northbound

BBC News Travel

A52 Lincolnshire northbound severe disruption, between George Street and the McDonald's roundabout.

A52 Lincolnshire - A52 Queen Street in Boston closed northbound between the George Street junction and the the McDonald's roundabout junction, because of a fire at a building.

To report traffic and travel incidents dial 0330 123 0184 at any time

Firefighters tackle Boston house fire

About twenty firefighters are tackling a blaze at a house in Boston.

Lincolnshire Fire and Rescue said four fire crews were sent to the scene after the fire broke out at a property in Queen Street shortly before 10:00.

No one is believed to have been injured.

Queen Street is currently closed northbound between George Street and the McDonald's roundabout.

Church opens doors to homeless as temperatures plummet

Homeless people are to be welcomed into a Boston church in the coming days due to very low overnight temperatures which have been forecast.

Volunteers at the emergency night shelter at Centenary Methodist Church say they will keep an eye on temperatures over the next few days.

The church opens its doors to the homeless when temperatures "feel like" - or actually are - below freezing.

Government guidelines say local authorities need plans for helping homeless people during severe weather which can involve working in partnership with local charities and groups.

Police officer's nose broken in Spalding attack

A police officer has been left with a suspected broken nose after being punched in the face in Spalding.

The officer was dealing with a disturbance in the town over the weekend when the attack happened.

The county's Police and Crime Commissioner has angrily criticised those who attack officers.

Marc Jones says he was shocked and angry when he found out about the incident, and called for the "full weight of legal retribution" for the attacker.

Pilgrims v Magpies? Boston could face Newcastle in FA Cup

Boston United will play Premier League giants Newcastle Utd in the FA Cup - providing they win a rematch first.

Boston drew against Rochdale AFC, a team two leagues above them, at the weekend.

But if the team conquers the Greater Manchester team in a replay expected next week, they'll face Newcastle United.

If that happens, the Pilgrims are guaranteed tens of thousands of pounds in winnings, plus potential for a six-figure payday if the game makes it onto TV.

That will go some way towards contributing to the team's new ground being built on the outskirts of Boston.

Police anti-knife campaign leads to over 100 arrests

Over 100 arrests have been made since Lincolnshire Police launched a new anti-knife crime campaign, it's been revealed

A total of 122 weapons have been recovered as a result of the campaign, according to the force, with 77 being seized by officers and 45 voluntarily handed in to the police.

The figures for what's known as Operation Raptor have been released just days after three knife crimes in 24 hours in Boston.

Supt Lee Pache said: "Operation Raptor has made a real impact so far and the numbers of arrests and weapons seized demonstrate this is a top priority for us."

People can still hand in weapons at any of the four main stations in the county: Lincoln, Grantham, Boston and Skegness.

Witness appeal over Boston 'altercation'

Witnesses to a "verbal altercation" in Boston at the weekend are being asked to contact police.

It happened at about 15:10 in the Spilsby Road/Tower Road area of the town at about 15:10 on Saturday afternoon.

Officers say they've spoken to the two people involved, one of whom is said to have had a dog.

However, they would like to hear from anyone who has more information about what happened.