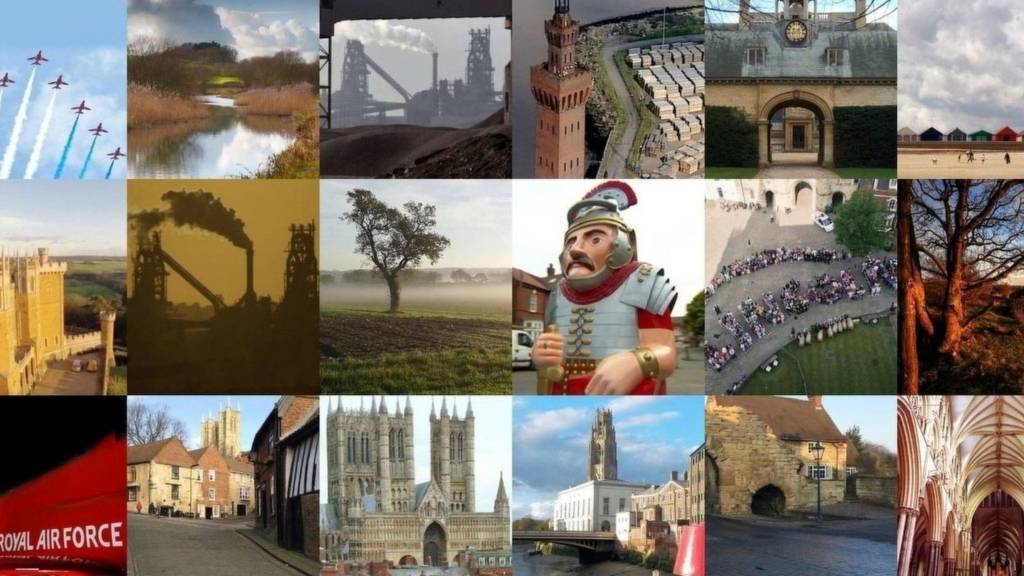 Lincolnshire breaking news: Latest updates
Severe disruption: A15 Lincolnshire northbound

BBC News Travel

A15 Lincolnshire northbound severe disruption, at B1308 Clasketgate.

A15 Lincolnshire - A15 Broadgate in Lincoln blocked northbound at the B1308 Clasketgate junction, because of an overturned vehicle. Traffic is coping well.

To report traffic and travel incidents dial 0330 123 0184 at any time

Golf ball sized 'wraps' of drugs seized in car search

Three packages of class A drugs 'the size of golf balls' were found when police stopped a car and searched the passengers.

The vehicle was stopped in the A15 near Barton yesterday by Lincolnshire officers.

Two men who were in the car were questioned and searched.

Both men were arrested on suspicion of possessing an illegal drug with intent to supply.

One of the pair was also arrested on suspicion of drug driving.

They've both been released under investigation.

Woman rescued from house fire meets 999 operator

A woman who was guided out of a fire in her Lincolnshire home has met the call handler who answered her 999 call and the crews who rescued her and her husband.

Julia and David Housego woke in the early hours of 20 September to find their bedroom was filling with smoke at their home in Fishtoft, near Boston.

Copyright: Lincolnshire Fire Service

They called 999 and call operator Sally Warren kept them calm as they climbed out of a window onto the roof until crews arrived.

Mr Housego said: "We thought we had 10 seconds, at the most, to live."

Ms Warren has bee commended for her actions by Lincolnshire Fire and Rescue Service.

Severe accident: A151 Lincolnshire both ways

BBC News Travel

A151 Lincolnshire both ways severe accident, from B1176 to A1 Great North Road.

A151 Lincolnshire - A151 closed and it's slow in both directions from the B1176 junction in Corby Glen to Colsterworth Services Junction in Colsterworth, because of an accident involving two vehicles.

To report traffic and travel incidents dial 0330 123 0184 at any time

Bad weather stops Sleaford Santa sleigh

Tonight's Santa sleigh in Sleaford has been called off because of the bad weather:

Severe disruption: A631 Lincolnshire both ways

BBC News Travel

A631 Lincolnshire both ways severe disruption, at Mill Street.

A631 Lincolnshire - Queues on A631 King Street in both directions at the Mill Street junction, because of a fire at a building.

To report traffic and travel incidents dial 0330 123 0184 at any time

New Costa and KFC get go-ahead in North Hykeham

Local Democracy Reporting Service

Councillors at North Kesteven District Council have gone against planning officers' recommendations and approved a new Costa Coffee and KFC drive-thru in North Hykeham.

Officers had suggested they turn down Taylor Home Lindsey's plans for Teal Park, off the A46, saying there were better alternative sites.

But the committee took a different view and has granted permission.

The designs include 74 car parking spaces and will see the stores open 07:00-18:00 Monday to Saturday.

Taylor Lindsey submitted a 490-signature petition and seven letters from local businesses in support of the application.

Lincoln RFC starts fundraiser to repair flood-hit pitches

Lincoln Rugby Club has started an appeal to raise £50,000 after heavy rain flooded three of its four pitches leaving them unusable.

The flooding has meant games have had to be cancelled and training couldn't take place.

The club has now started a fundraising page to get the pitches back to a decent condition.

Chairman Neil Haire says there's long-term damage, causing upset for the Under-6 to Under-18s teams and the senior men's and ladies' teams.

He says: "It was quite a good drainage area generally, but it's just become waterlogged over the six years we've been there. The whole area is just full of water, it's not draining away.

"What we're trying to do is put land drains in so it drains, but it's very expensive."

Lorry driver may be 'unaware' of collision with cyclist

A cyclist has been injured in a collision with a lorry, though police believe the truck driver may be "unaware" of the incident.

The collision happened on the A153 near Speedway Corner, Ruskington, at about 05:20 on 12 December.

The cyclist, a 33-year-old man who was travelling in the direction of Anwick, suffered minor injuries.

Lincolnshire Police said it's possible the driver of the lorry did not know the collision had happened.

Anyone who saw the incident or has dashcam footage is being asked to contact the force.

Police concerned about missing woman

Police are concerned for the welfare of a missing woman from Scunthorpe.

Copyright: Humberside Police

Shani Ellson, 25, was reported missing on 18 December but it's thought she was last seen three days earlier in Broughton.

There have been a number of unconfirmed sightings of Shani since, but police have been unable to locate her.

Shani (pictured above) is 5ft 4in with a thin build and shoulder length hair.

She may be wearing jeans, hoodie and Ugg-style boots.

She doesn't have a mobile phone.

Anyone who sees her, or knows where she is should contact Humberside Police.

Stamford crash: Bar owner praises quick-thinking staff

The owner of a bar in Stamford where a car crashed through the window last night has praised his quick-thinking staff saying: "It's times like these you see the good in people."

Stephen Miskell, owner of Twelve All Saints, said the car came straight through the front window at about 20:00 on Thursday night.

He said: "Unfortunately, we did have customers sitting there and there were a couple of them trapped underneath the car."

"Thankfully, they were both conscious and talking, so we are hoping and praying they are fine," he said.

Mr Miskell added that the response from customers and staff was "amazing" with everyone "banding together" to lift the car and free the women.

"It is times like this you see the good in people," he said.

The driver of the crashed car is believed to have suffered a "medical episode", police say.

He is being treated in hospital along with a female pedestrian who suffered what are believed to be non-life-threatening injuries.

NHS hospitals trust for Stamford 'requires improvement'

The NHS trust which runs Stamford and Rutland Hospital has been told by health watchdog inspectors it 'requires improvement'.

Several concerns have been raised by the Care Quality Commission (CQC), including the number of qualified, competent and experienced staff at the North West Anglia NHS Foundation Trust.

CQC inspectors visited the hospitals between 30 July and 13 September and said a number of services "had deteriorated" since their last visit in 2018.

The report said the trust needed to ensure it had enough suitably qualified, competent, skilled and experienced staff.

It also said clear and up-to-date patient records, including resuscitation information in end-of-life care, should be better maintained.

Caroline Walker, the trust's chief executive, said the rating was "disappointing".

Mrs Walker said the trust would use the report "as a good source of information to progress our continuous improvement".

The trust also runs the Peterborough City and Hinchingbrooke hospitals in Cambridgeshire.

Stamford crash: Driver may have suffered 'medical episode'

The driver of a car which crashed through the window of a bar in Stamford last night may have suffered a "medical episode", police say.

The car, a Peugeot 2008, crashed into Twelve All Saints, on All Saints Place, at about 20:00 on Thursday.

The driver, a man in his 70s, suffered minor injuries and was taken to hospital for treatment, police say.

A woman pedestrian also received non-life-threatening injuries and was taken to hospital, according to the Lincolnshire force.

There have been no arrests, police have confirmed.

Stamford crash: 'I saw headlights coming through window'

An eyewitness who was in a bar in Stamford last night when a car crashed through the window injuring several people has described the scene to the BBC.

Helen Scarr was sat at a table next to the window in Twelve All Saints at about 20:00 on Thursday night when she "heard a massive bang and looked up and saw the headlights of this car coming through the window".

She said: "You just think, how has that happened? It doesn't seem real. There was rubble and glass everywhere, it was pretty scary.

"There there was a table of people sitting right next to that window, two of them were trapped under the car.

"There was a guy there who was ex-Army. Everyone was really calm, everyone got out of the bar really quickly and then it was decided they were going to lift the car off these two ladies.

"The guy that was in the Army said they could get it off quickly. So all the guys in the bar managed to lift the car clean off them and push it back out in to the road," she added.

As yet, there has been no official update on the condition of those injured in the crash.

Emergency crews thanked over 'awful accident' in Stamford

Staff at a bar in Stamford have thanked emergency crews for the way they dealt with the situation after a car crashed into its window last night, injuring several people.

The crash happened at about 20:00 on Thursday night at Twelve All Saints wine bar on All Saints Place.

In a statement on Facebook, staff say they want to "thank everyone who was at the bar last night or in Stamford in general for an incredible response to an awful accident".

"Our thoughts lie solely with those injured and we wish everybody a speedy recovery. Also a huge thank you to the emergency services who attended."

The bar will remain closed today, they add.