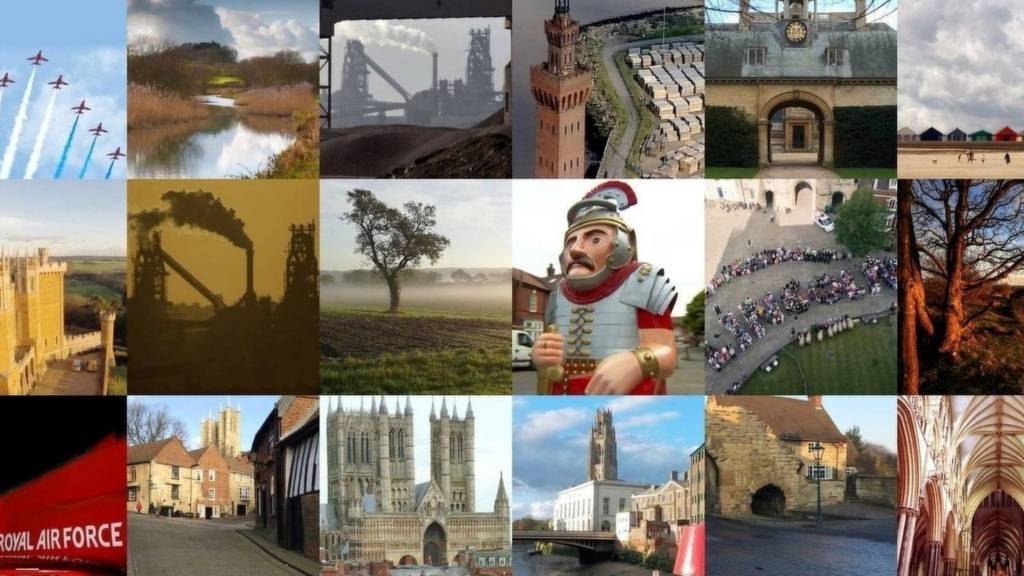 Lincolnshire breaking news: Latest updates
Lincolnshire's Christmas Eve weather forecast

It will be a dry end to the day in Lincolnshire.

Here's the latest forecast:

Macclesfield Town v Grimsby to go ahead

Grimsby's game at Macclesfield on Boxing Day will go ahead as planned after safety issues were resolved.

Saturday's game between Macclesfield and Plymouth was called off after the local Safety Advisory Group served the League Two club with a "zero-capacity notice".

But the English Football League said the SAG is now "satisfied" that safety certificate requirements have been met.

The EFL have confirmed Macclesfield will face a further charge for failing to fulfil the Plymouth fixture.

In relation to the Grimsby fixture, an EFL statement on Tuesday said: "With assistance from the EFL, the club has continued to work to find a solution to ensure the fulfilment of further fixtures, and the SAG is now satisfied that the requirements of the safety certificate have been met."

MP calls for county-based rivers authority

Gainsborough MP Sir Edward Leigh has suggested Lincolnshire should have its own rivers authority to provide extra protection against flooding.

Sir Edward's calls come after a year in which a number of floods have affected the county.

River management is looked after nationally by the Environment Agency, though in January 2015 the Somerset Rivers Authority (SRA) was launched as a response to flooding in 2013/14.

Conservative MP Sir Edward says the county needs its own authority to deal with such issues.

Quote Message: My personal view is we need a Lincolnshire rivers authority who care about us and know about us, and are not run by people from far away." from Sir Edward Leigh Gainsborough MP

River search continues after man 'jumped' into river

Police in Lincolnshire have confirmed that a 33-year-old man is believed to have jumped into a river in Boston last night.

Searches are under way in the town following the incident, which was reported to police at about 21:45 yesterday.

The force said the river had a very strong current last night and officers are continuing their search today with help from the fire service.

Quote Message: The emergency services and Coastguard Agency carried out extensive searches last night to locate this man and these efforts have started again today. We do not yet know why this man has decided to jump into the river, but we are working to understand why this happened. If anyone has information which may help us, please get in touch." from James Trafford Chief Inspector

Council crackdown on rogue landlords

Rogue landlords are being targeted by a Lincolnshire council.

Even though the authority doesn't own its own housing anymore, it is responsible for licensing and monitoring private tenancies.

Ian Knowles, new chief executive at West Lindsey District Council, says the authority is going to work harder at tackling deprivation.

Mr Knowles said: "We have quite a lot of private-rented sector properties around the district, particularly around Gainsborough.

"We introduced selective licensing about three years ago which helped us tackle some particular rogue landlords.

"We aim to continue to do that and focus on how we intend to improve the lives of tenants in those areas."

Search under way in Boston after man fell into river

Searches are set to continue this morning for a man who's believed to have fallen into a river in Boston.

Emergency services were called to the High Street area at around 21:45 last night after reports a man, believed to be in his 30s, had fallen in the water.

Searches were carried out by the Lincolnshire Fire and Rescue boat, drones and the regional police helicopter into and are set to resume this morning

Lincolnshire Police have appealed for anyone with any information about the incident to get in touch.

Watch: Tuesday's forecast for Yorkshire and Lincolnshire

After a cloudy start and some showers this morning it should turn dry with temperatures up to about 9C or 10C.

Overnight there could be a few more showers before turning dry in the early hours.

Christmas Day itself looks set to be dry with plenty of sunshine:

Betty the cat safe after being found 170 miles from home

A pet cat from Tetney has returned home after being found 170 miles away in Wales.

Evie Holden believes Betty the cat hitched a lift in her dad's van for an overnight job and wandered into the hotel they were staying in.

She was discovered sleeping in a linen cupboard by staff over a week later.

After eight days of no word, veterinary nurse Evie was fearing the worst.

She said: "We see so many animals come in in that sort of state and I was thinking, has someone been not so kind to her and not let anybody know? I wasn't sure what to do.

"She is the loudest of my bunch of cats - I have five - and it was very quiet without her. To find out she was safe, I was over the moon."