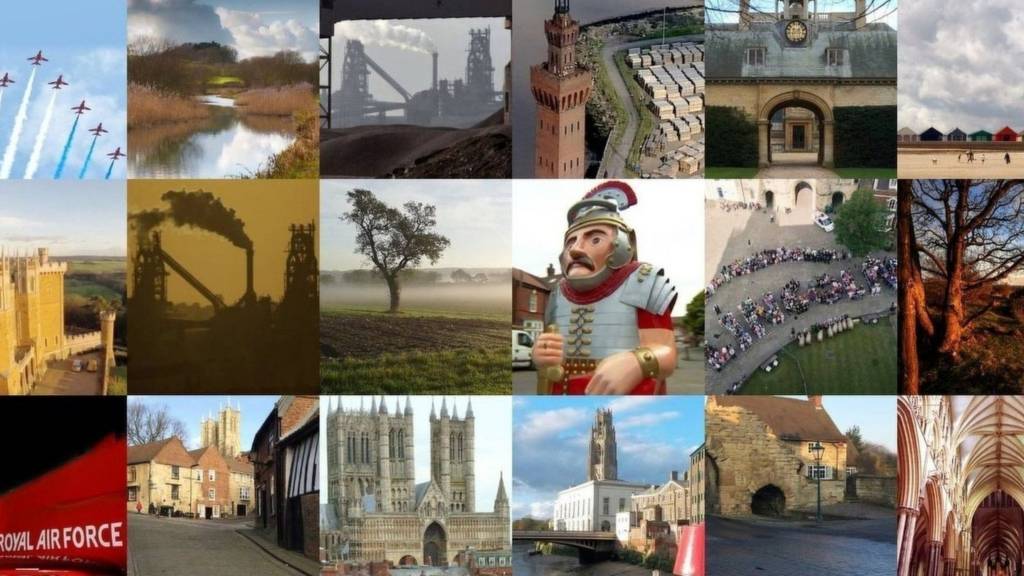 Lincolnshire breaking news: Latest updates
No John Lewis for Lincoln, store chain confirms

John Lewis insists it has no plans to open a store in Lincoln.

As part of a major revamp of the Waitrose supermarket in the city, it has opened a dedicated John Lewis section.

That has prompted speculation that the department store was using it as a test for a full new shop in the city.

But a spokeswoman has told the BBC that the Lincoln Waitrose store stocking John Lewis products was simply part of a trial which could be rolled out across the country if successful.

Lincolnshire village loses Post Office

A Lincolnshire village will be without a post office after today.

Peter and Jenny Barrack have decided to retire after running Tattershall Post Office for more than 50 years.

A mobile service will visit the village for half an hour each week until a more permanent solution can be found.

The Post Office in nearby Coningsby, less than a mile away, is still open.

Car hits building in Boston

Police in Boston have been dealing with an incident in which a Volkswagen Golf hit a building.

Officers say the black car has now been removed from the scene in West Street and the road is clear.

It's not clear as yet whether anyone was injured.

Woman and dog bitten by Staffordshire Bull Terrier

A woman has been seriously injured after being bitten by a dog in Holbeach.

Lincolnshire Police said the woman, in her 50s, had been walking her two pugs in Hallgate on Monday 6 January when she and one of her dogs were bitten by a white Staffordshire Bull Terrier.

A force spokesperson described the injury as "serious but not life threatening" and said the pug is expected to make a full recovery.

Police said the dog had attacked the woman and the pug after escaping its owner.

The force has appealed for anyone who witnessed the incident to come forward.

Disappointment over decision to shut Spalding M&S

People living in Spalding say they're disappointed at Marks & Spencer's decision to close its foodhall store in the town.

The company says it made the decision to ensure the business is fit for the future and meets the needs for customers.

Around 30 people currently work at the Spalding site.

Quote Message: I'm really sorry that it's come this and I'm very sorry for the staff." from Nick Worth Councillor South Holland District Council

Lincoln bypass delayed until autumn

Lincoln's new Eastern Bypass won't open until the autumn, Lincolnshire County Council has confirmed.

Copyright: Lincolnshire County Council

Recent wet weather has delayed the scheme, according to the authority.

Work to construct the final new bypass roundabout will start on Monday 17 February.

The four-and-a-half-mile road is part-funded by a £50m central government capital grant.

Quote Message: We've experienced extremely wet weather over the past few months which has had an impact on the project's completion date. As a result, we're now looking at opening the new bypass this autumn. I know this isn't ideal, but the important thing to remember is that the road is being built and we're months, not years, away from it opening and improving journey times for people travelling in and around Lincoln." from Councillor Richard Davies Executive member for highways, Lincolnshire County Council

Fatal cliff fall victim 'abused on social media' - Family

The family of a Lincoln woman who died after falling off a cliff in Australia have hit out at the online reaction to her death.

Madalyn Davis, 21, died at the weekend while taking pictures on a cliff-top near Sydney.

Her family have criticised what they call the "awful epidemic that is trolling".

Rebecca Smith said her daughter was able to "continually overcome" trolling due to her "passion and zest for life".

She hit out at the "abhorrent comments and vile opinions" made on her daughter's Instagram page.

A GoFundMe page set up by the family to fund a campaign, to challenge government and social media companies to deal with bullying issues, has raised more than £3,000 in a day.

Ms Smith's family say the issue has "only compounded the devastation" of losing a loved one.

Second body found in Boston

Lincolnshire Police say officers are at the Haven Bank footpath in Boston after the discovery of a body.

The man was found in the water.

Police say the death is not connected with the ongoing murder investigation in the town.

The man's death is not being treated as suspicious, police add.

Watch: Wednesday's forecast for Yorkshire and Lincolnshire

Lisa Gallagher

Weather presenter, BBC Look North

It will be a dry and bright day for most with temperatures up to about 9C or 10C.

Overnight there may be one or two showers in western parts but it will stay dry for most:

New £6m crematorium opens outside Gainsborough

A new £6m crematorium has been built on the outskirts of Gainsborough.

Copyright: West Lindsey District Council

Lea Fields Crematorium is the first to be built in West Lindsey, and means people won't have to travel significant distances outside of the area to other facilities.

The chapel seats 120 people with additional standing room.

Local councillor Jessie Milne said: "I am delighted that at long last we have a crematorium in West Lindsey and we can do so much more to help the people in their saddest of times."