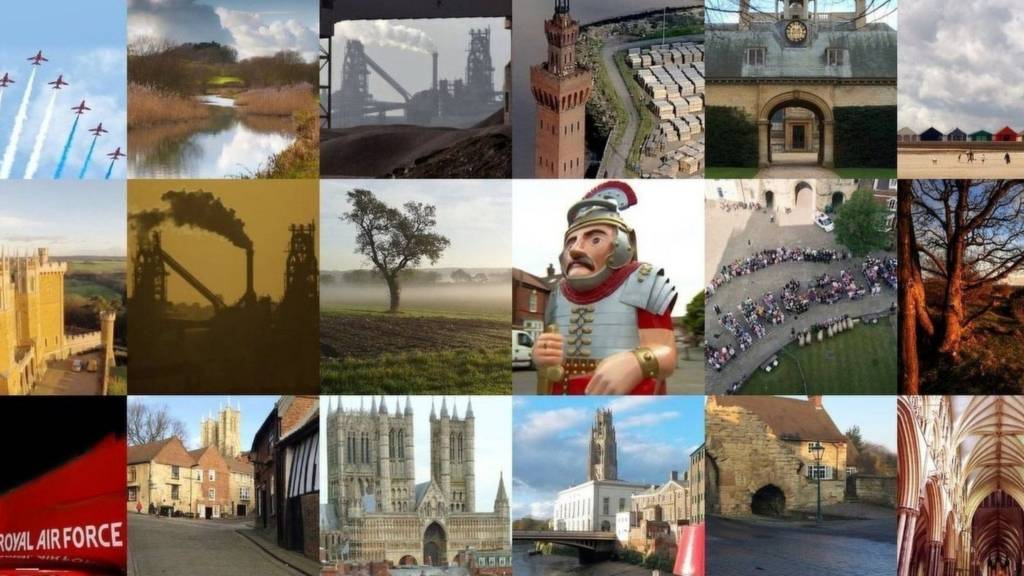 Lincolnshire breaking news: Latest updates
County hospital trusts record combined £55m deficit

Local Democracy Reporting Service

Hospital trusts in Greater Lincolnshire ended last year with a combined deficit of more than £55m.

The overspend was racked up by both United Lincolnshire Hospitals Trust and Northern Lincolnshire and Goole NHS Foundation Trust.

Both trusts, which are still in financial special measures, were within their deficit targets set for the end of the financial year, and hospital bosses said they expected to meet their targets by April.

Paul Matthew, director of finance and digital at ULHT, said the deficit was caused by rurality of the county, structural issues and the performance of the organisation.

Brian Shipley, deputy director of finances at NLAG, said the organisation expects to hit the target and deliver £20 million worth of savings.

Great Ponton poultry farm plan rejected

Plans to build a poultry farm for 270,000 chickens near Grantham have been turned down by planners at South Kesteven District Council.

The proposal, which includes building for six chicken sheds at High Dike, Great Ponton, was recommended for approval but attracted criticism from people living nearby who were concerned about the smell and the noise.

In addition, the headteacher at Great Ponton Primary School said parents had threatened to take their children out of the school if the chicken farm was built.

Charles Welsh, who has been representing people living in the village, said: "We're pleased with the result and somewhat surprised, but there could be a little bit of a downside, because, although the application was refused, I think the reasons for refusal could have been wider and if they were wider it would be easier to defend at appeal."

David Hubbard, who lives close to the proposed site, added: "I don't think it should have been put there or even applied for from day one.

"One of my main concerns which was brushed under the table was the traffic. Traffic on the High Dyke is very dangerous."

Man jailed for raping woman in 'opportunist attack'

A restaurateur who raped a "vulnerable" woman in what police have described as an "opportunist" attack has been jailed for ten years.

Copyright: Humberside Police

Mohammed Uddin, 45, attacked the woman after he came across her sitting on the beach in Cleethorpes in the early hours of 22 August.

He was found guilty of rape after a trial at Grimsby Crown Court.

Det Ch Inspector Christine Calvert said: "This was an opportunist attack on a vulnerable woman who will be left dealing with the impact of his actions that morning for the rest of her life."

Uddin, of Augusta Street, Grimsby, was also told his name would remain on the sex offenders register for life.

Council tax set to rise by 3.98% in North East Lincs

Local Democracy Reporting Service

North East Lincolnshire Council leaders have proposed a 3.98% rise in council tax.

Copyright: Press Association

It equates to about a £74.13 rise based on an average Band D property charge of £1,863.76.

The authority's cabinet is expected to agree to the move, which includes 1.98% in council tax and 2% for adult social care as part of its budget.

But the overall council tax bill will depend on precepts set by the Humberside Police and Crime Commissioner, who has been consulting on a 2.2% rise - but has yet to confirm.

Cabinet members will vote to recommend the figures to the full council on 20 February.

Abandoned 'Satanist' church won't be demolished - Trust

Work will continue to safeguard a 13th Century church in a remote part of Lincolnshire despite continued attacks on the building.

The abandoned Grade I-listed St Botolph's Church in Skidbrooke, near Louth, is claimed to have been used over the years for animal sacrifices and other satanic activities.

In 2017, Lincolnshire Police said the building, which has "a reputation for paranormal activity", attracts hundreds of visitors.

The site is cared for by the Churches Conservation Trust which says it's spending £13,000 a year on its upkeep.

Peter Clegg, from the trust, says demolition of the church is not an option and he has pledged that work to look after the site will continue.

Quote Message: It's a Grade I-listed building and there are too few of them around at the moment. We are charged by the church commissioners, when they vest it with us, to look after it in perpetuity, so we do our best to look after all our churches and make sure they offer a really good welcome to visitors." from Peter Clegg Churches Conservation Trust

Air Force charity focuses on veterans' mental well-being

The Royal Air Forces Association is offering mental well-being awareness training to veterans and their families at venues across Lincolnshire.

Copyright: Leon Neal/Getty Images

The training, called Finding It Tough?, is also open to anyone working on an RAF station.

It aims to equip people to be more resilient to life's pressures and help people to offer support to others struggling with mental well-being issues.

Training sessions will be delivered on various dates at in Lincoln, Woodhall Spa, Stamford and Grimsby.

The first takes place at Alive Conferences, on Newland, Lincoln, on 18 March.

Quote Message: These courses will help people to identify the characteristics and traits associated with poor mental well-being, so that timely and supportive action can be taken." from Air Marshal Sir Baz North President, RAF Association

Fourth arrest in Marcin Stolarek murder investigation

A man has been arrested on suspicion of murder in connection with the death of a man found in a drainage ditch in Boston.

Copyright: Lincolnshire Police

Marcin Stolarek, 41, from Poland, was discovered in South Forty Foot Drain on Chain Bridge Road in Boston, Lincolnshire, on 12 January.

Lincolnshire Police said he died in a "sustained attack".

The force said a 27-year-old man was arrested on suspicion of murder after searches were carried out at three address in Boston earlier today. He remains in police custody.

Three people have already been charged in connection with Mr Stolarek's death.

Adam Kaminski and Justyna Swiatek, both 26 of Union Court in Boston, have been charged with his murder.

Adam Maksajda, 33, of no fixed address, has been charged with perverting the course of justice.

Police appeal over suspected illegal fox hunt

Police are appealing for information about a suspected illegal fox hunt which is thought to have been held in Market Rasen.

Lincolnshire Police said the incident was reported to have happened on 22 January in the Normanby Cliff Road area.

The force has appealed for anyone who witnesses the events of the day to come forward.

Post Office opens in village after two-year gap

A pop-up post office is opening in Wragby today - two years after the village's branch closed.

Copyright: Danny Lawson/PA Wire

It will operate at The Turnor Arms on Wednesdays and Fridays.

Ronald Bates, from the Turnor Arms, says people have had to travel out of the village since the branch closed almost two years ago.

He says: "The nearest one is East Barkwith. It's only five or six miles down the road, but a lot of pensioners can't travel down there, so it will be handy for them. It's on their doorstep.

"I'm hoping it will get a good response," he added.

In addition, Birchwood in Lincoln will get its full service back next month, according to the Post Office.

The branch in Woodfield Avenue closed in January after the operator resigned, but it's now due to re-open just down the road in the Spar shop on 23 March.

Severe accident: A15 Lincolnshire both ways

BBC News Travel

A15 Lincolnshire both ways severe accident, between Blyborough Grange and Kirton in Lindsey.

A15 Lincolnshire - A15 in Waddingham closed in both directions between the Blyborough Grange junction and the Kirton in Lindsey junction, because of an accident involving a lorry earlier on and recovery work.

To report traffic and travel incidents dial 0330 123 0184 at any time

'Hugely important': Air Ambulance starts 24/7 operations

Lincolnshire's air ambulance is now able to help hundreds more patients every year as its crews start to operate the service 24 hours a day seven days a week for the first time.

It's estimated it'll cost about £4m a year to keep the copter in the air 24/7, but the hope is its crews will be able to help about 440 additional patients every year.

Capt Greg Keily says it's a "hugely important" move for those in need of emergency medical help at night.

"There are still a lot of people who'll have accidents and medical emergencies at night who would benefit from the Air Ambulance who up until now wouldn't have got it. Now they will.

"If you're a long way from hospital and you have an accident at night, you really need that fast response. They'll get it now, whereas before they wouldn't," he adds.