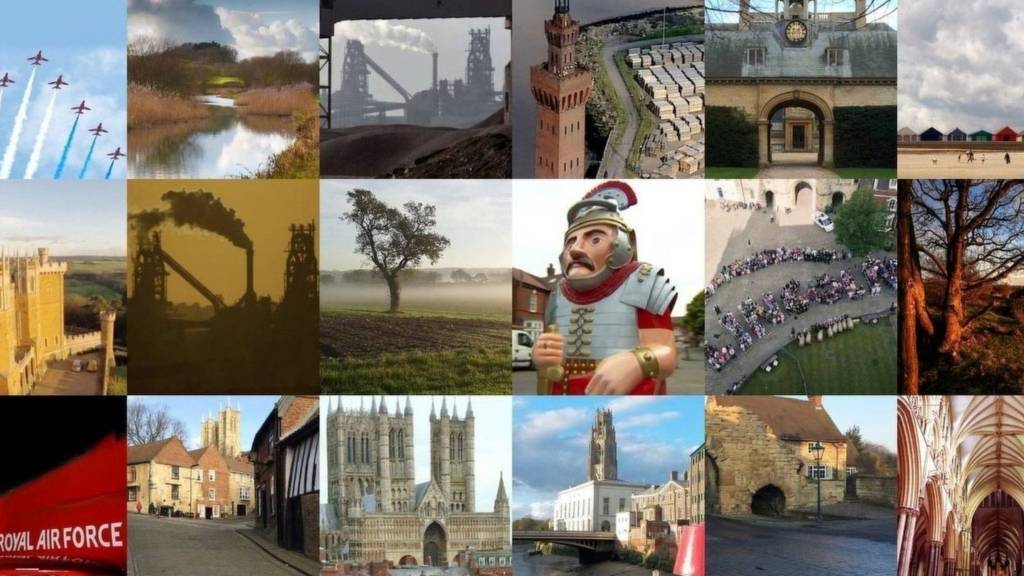 Lincolnshire breaking news: Latest updates
Grace Millane murder: University 'stands in solidarity'

The University of Lincoln says it "stands in solidarity" with murdered graduate Grace Milllane and her family.

Copyright: Millane family

Ms Millane's killer has been given a life sentence in New Zealand after he strangled her to death after the pair met on the dating app Tinder.

Lincoln University says it has a drop-off point for the Millane family's handbag appeal in the Students' Union - which collects bags to donate to women who are victims of domestic violence.

Quote Message: Today we stand in solidarity with Grace Millane and her family and we are encouraging staff, students and our entire Lincoln community to support her family's handbag appeal for victims of domestic abuse." from University of Lincoln

City salons bin gossip mags 'fuelling social media hate'

Three salons in Lincoln have binned their gossip magazines in the wake of Caroline Flack's death, blaming them for "fuelling hate on social media".

Lincolnshire council tax on the up

Lincolnshire County Council says its share of council tax will increase this year.

Owners of a typical band B and D property will pay an extra £45 a year on average.

The authority says the extra money is needed to ensure vital services such as adult care and flood protection are maintained.

But the leader of the council's Labour group, Rob Parker, voted against the budget, saying the authority has cash in reserve which needs to be spent:

Quote Message: We have a significant of money, over £60m, available. We think it's unreasonable. £6m was put in last year and here we are a year later and it's still being unused." from Rob Parker Lincolnshire County Council Labour Group

Red Arrows leader urges onlookers to take care

The leader of the Lincolnshire-based Red Arrows has called for fans to be "sensible" after spotting onlookers - one of whom was a small child - stood under the team's flight path.

The world famous aerobatic team is currently based at RAF Scampton, where it sounds like some fans have been wanting to get just a little too close to the action:

They're going to move, possibly out of the county, when the station shuts in 2022.

Lincoln Grand Prix saved by clothing firm sponsorship

A famous cycle race which attracts some of the sport's top riders has had a reprieve after securing a new sponsorship deal.

The Lincoln Grand Prix men's race has been running continuously since 1956 - longer than any other race in the UK, organisers claim.

It was feared the 2020 race would not take place due to lack of sponsorship, but now a two-year deal has been agreed with British cycling clothing firm Rapha.

The 2020 race will take place on 12 May.

Quote Message: Having a brand such as Rapha recognise the importance of the event and get behind us to keep it running is a fantastic position to be in and we're really looking forward to working with them." from Dan Ellmore Organiser, Lincoln Grand Prix

Health trust needs 'improvement' - Report

The NHS Foundation Trust responsible for mental health care in Rotherham, Doncaster and North Lincolnshire has been told it must make improvements.

It follows an inspection by the health watchdog the Care Quality Commission (CQC) of services offered by Rotherham, Doncaster and South Humber NHS Foundation Trust.

The CQC said the trust, which provides mental health, learning disability and drug and alcohol services, was rated as good overall in January 2018, but had deteriorated in a number of areas since then.

The trust says work has already begun on changes to improve the areas highlighted.

Kathryn Singh, trust chief executive officer, said: "While we are, of course, very disappointed with the CQC's overall rating for our trust, we welcome the report and will use this to help us make improvements.

"When inspectors return, they will see we are working hard to improve those areas they judged as 'requires improvement'".

Cadwell Park featuring on Top Gear this weekend

Lincolnshire's Cadwell Park will take a starring role on the latest episode of the BBC's Top Gear this weekend.

Three supercars will be put through their paces around the track near Louth.

Circuit manager Paul Woodford says everyone is very excited to see it on screen:

Quote Message: It was a full day's filming. For me, it was fantastic watching it all come together. I think I've been watching Top Gear as long as I've been going to Cadwell Park." from Paul Woodford Circuit manager, Cadwell Park

Millane murder: Mum confronts killer in court

The mother of a murdered Lincoln University graduate has told her killer she thinks about "the terror and pain she must have experienced at your hand".

A 28-year-old man, who cannot be named for legal reasons, has been jailed for life in New Zealand for strangling Grace Millane while on a Tinder date in December 2018.

Ms Millane's mother, Gillian Millane (pictured), told the man that her daughter "died terrified and alone in your room".

She spoke to the court via a video-link and next to a picture of her 21-year-old daughter.

Quote Message: Grace wasn't just my daughter. She was my friend. My very best friend. I am absolutely heartbroken that you have taken my daughter's future and robbed us of so many memories we were going to create." from Gillian Millane

The judge said he could not see how the defendant could serve any less than 17 years in jail.

Man with learning disability abused in reported hate crime

Police say they're investigating a hate crime in Sleaford after a man with a learning disability was verbally abused by two boys.

It happened on Station road at about 16:00 on Wednesday 12 February.

One of the youths is described as being of stocky build with blue eyes, while the other was of an average build with freckles, police say.

Officers are looking to identify the victim and for him to come forward.

Life sentence for killer of Lincoln University graduate

The man who murdered former University of Lincoln student Grace Millane in New Zealand has been given a life sentence and will serve a minimum of 17 years behind bars.

Copyright: Lucie Blackman Trust

The 28-year-old man - who can't be named for legal reasons - attacked Grace Millane on the eve of her 22nd birthday, only hours after meeting her through Tinder.

Sentencing him, Justice Simon Moore described the murderer's actions after the killing, including searching for pornography, as "conduct that underscores a lack of empathy and sense of self-entitlement and objectification".

Speed limit of 30mph in place on Humber Bridge

Drivers in East Yorkshire are being warned the speed limit on the Humber Bridge has been reduced from its usual 50mph to 30mph.

At the moment, the bridge is open to all vehicles following periods during Storm Ciara and Storm Dennis when high-sided and "wind vulnerable" vehicles were banned:

Lincolnshire force improves recording of criminal offences

Lincolnshire's police force has improved the way it records crimes after being criticised for under-recording offences, a watchdog has found.

Last year, a report found Lincolnshire Police failed to record about 19% of crimes in 2017, including rapes.

Inspectors said the force had since made "significant progress", with 90% of offences recorded.

Chief Constable Bill Skelly said he was "extremely pleased" with the report.

Her Majesty's Inspectorate of Constabulary and Fire and Rescue Services' (HMICFRS) previous report said the force had failed to record" an estimated 9,400 reported crimes a year".

HM Inspector of Constabulary Zoë Billingham said: "Accurate and timely crime recording is not just an administrative matter, it increases the chances of a reported crime being properly investigated, meaning that the victim can get the justice they deserve."

However, the inspectorate said there was "still room for improvement", with concerns over how reports of crimes from third party agencies were recorded.