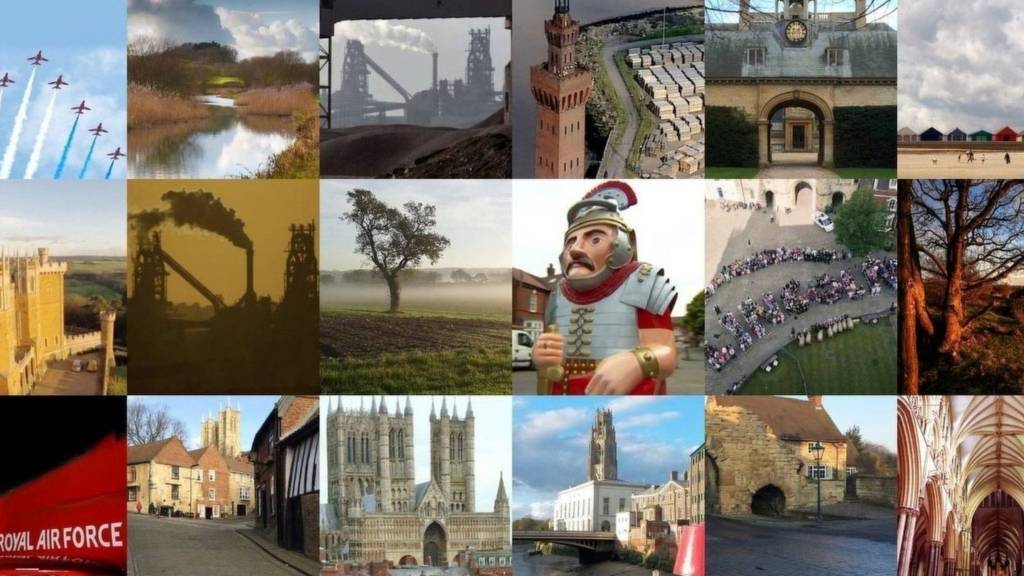 Lincolnshire breaking news: Latest updates
DJ equipment and vinyl stolen in Skegness raid

Turntables, mixers, speakers and a large number of vinyl records have been stolen from a property in Skegness, police say.

Copyright: Lincolnshire police

Lincolnshire Police believe four or five people broke into the property in Scarborough Avenue between 20:00 and 21:00 last Thursday.

Officers say several trips would have been needed to take the items to a white van (pictured), which was parked on the service road behind the hotels in North Parade.

Anyone who saw anything suspicious, or who recognises the vehicle pictured above, is asked to contact police.

Police hunt for wanted man in Lincoln

Have you seen Carl Potter? The 32-year-old is wanted for breaching a community order and police believe he's in Lincoln city centre.

Copyright: Lincolnshire Police

Officers are are working with local businesses and the community to try to find him, according to Lincolnshire Police.

Anyone who sees him is being asked to contact the Lincolnshire force.

Wainfleet residents' anxiety over future flooding

Local residents in Wainfleet say the threat of flooding has become a mental drain on many people in the area.

Copyright: Chris Dower/PA Wire

About 1,000 people were evacuated from their homes in the town when the River Steeping burst its banks last June.

Today, a public meeting was held to discuss the recent independent report into the cause.

About 30 flood victims attended and called for the Environment Agency to prioritise the dredging of the river, which was recommended in the report.

The chair of the Wainfleet Flood Action Group, Stuart Peltell, says people in the town suffer stress and anxiety every time it rains.

Popular Lincoln cycle race to return to city

Lincoln's Michaelgate Hill Dash is set to return this year after a new sponsor for the event came forward.

The 400m-long race up the cobbled street didn't take place last year and was last held in 2018.

However, local businessman David Newell has come forward to sponsor the 2020 event, which will take place on 9 May.

The news comes after it was announced last week that the Lincoln Grand Prix will go ahead this year after a two-year deal with British cycling clothing firm Rapha was agreed.

Humber Bridge closes to vulnerable vehicles

The Humber Bridge - which links East Yorkshire and northern Lincolnshire over the Humber estuary - is closed to high-sided and vulnerable vehicles.

Vehicles like lorries, caravans and motorbikes are banned from travelling across the bridge because of strong crosswinds:

Lincolnshire Pie Championship announced

The search is on for Lincolnshire's best pie.

A Lincolnshire Pie Championship has been announced by the organisers of the Louth Pie Day.

It'll be held as part of the annual event in the town on 15 April.

There'll be five judges and ten classes covering traditional, savoury and sweet.

There'll also be vegetarian, vegan and gluten-free categories.

Wainfleet flood victims call for river dredging

People from Wainfleet whose homes were flooded last summer say dredging of the River Steeping should be prioritised to prevent it happening again.

Victims of the flooding attended a public meeting in Skegness this morning where representatives from the Environment Agency and local councils discussed the findings of a recent report into the flooding.

About 1,000 people were evacuated and 80 properties flooded after the River burst its banks last June.

Officials told today's meeting they were considering introducing measures to control water levels upstream of Wainfleet.

But residents said they wanted the river to be dredged as soon as possible.

A final set of recommendations will be published in April.

Boston salon bans gossip mags

A beauty salon in Boston has joined others in banning celebrity gossip magazines, following the death of television presenter Caroline Flack.

The Beauty Branch says it will now run a book swap and provide local magazines instead.

Owner Emily Gurton said: "I feel the magazines are quite derogatory. I do actually think they forget celebrities are real people."

Ms Flack was found dead weeks before she was due to stand trial for assaulting her boyfriend - a prosecution he did not support.

Deliveroo cyclist reprimanded over incident in Lincoln

A Deliveroo employee has been reprimanded over a councillor's claims he was struck by the cyclist and then verbally abused.

Lincolnshire County Councillor Matthew Fido says he was leaving a restaurant in the pedestrianised area of Lincoln High Street last week when he and a woman were clipped by the cyclist.

He says when he challenged the rider, he was verbally abused.

A spokesperson for the online food delivery company said: "Deliveroo takes rider conduct and safety extremely seriously [and] we have taken action to address this incident."

Scott Mills to play Market Rasen

BBC Radio 1 DJ Scott Mills will play Market Rasen racecourse after the racing ends at a special VE Day meet later this year, it's been announced.

On 8 May, the course will be covered in Union Jack bunting and there'll even be royal impersonators wandering around.

It's not the first time Mills has played the course. He appeared in the "Rasen Rocks" series of events in 2013.

Quote Message: Scott Mills is an icon to a whole generation who listen to him on Radio 1 every day and to have him round off a night which will see the best in racing and a top class family evening on a Bank Holiday is something we are really looking forward to." from Nadia Powell General Manager, Market Rasen Racecourse

Watch: Monday's forecast for Yorkshire and Lincolnshire

Lisa Gallagher

Weather presenter, BBC Look North

It's a cold and a wet start to the day with snow for many of us.

Most of the settling snow will be on the higher ground, though it may fall at lower levels; however, it will turn to rain as it clears away to the east.

This afternoon it will brighten up, though we will still see some blustery showers in places.

Temperatures will get up to about 13C or 14C:

Wainfleet flooding report to be discussed by councillors

A report looking at what caused the flooding of a Lincolnshire town will be discussed later.

Nearly 600 homes in and around Wainfleet were evacuated after heavy rains caused the River Steeping to burst its banks last June.

The report says a number of factors, including cattle grazing, played a part in defences being overtopped.

Lincolnshire County Council and the Environment Agency will discuss the report recommendations later.