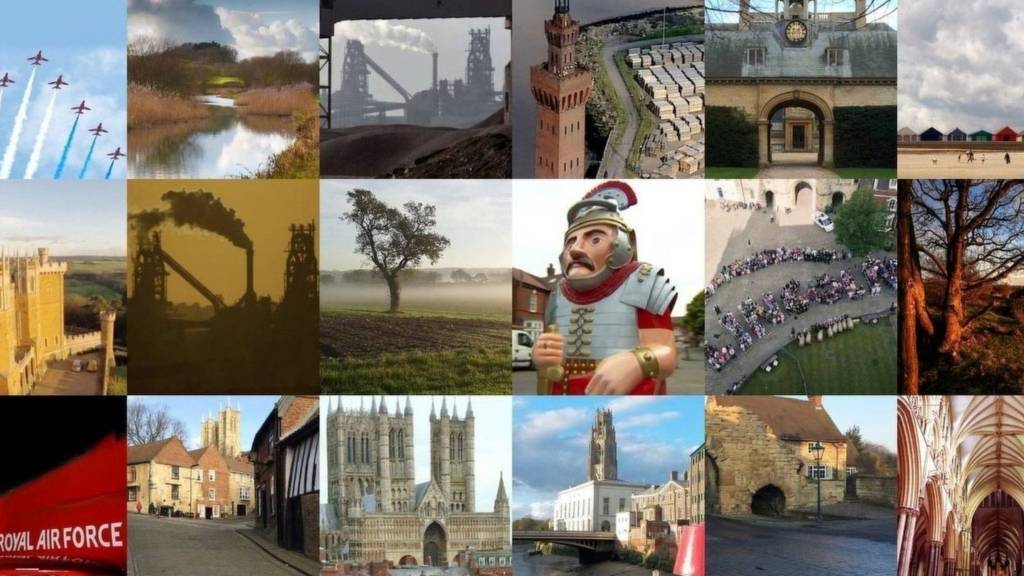 Lincolnshire breaking news: Latest updates
Tribute paid to 'beautiful' woman killed in dyke crash

Tributes have been paid to a 21-year-old woman who died after the car she was travelling in crashed into a dyke in Lincolnshire.

India Plaice, 21, died in hospital following the crash in Sea Road, Chapel St Leonards, on Monday.

Her father, Daniel, 52, was also killed in the crash.

Ms Plaice is believed to have worked at the Seascape Cafe at the North Sea Observatory in the seaside town.

In a post on its Facebook page, staff paid tribute to her.

"It is with the heaviest of hearts and with great sadness that today we have lost one of our Seascape family," the statement said.

"We and the team are devastated and will spend the day remembering every piece of the beautiful girl we have lost."

More affordable housing being built in Lincoln

Demolition work has begun on Markham House in Lincoln to make way for more affordable housing.

Copyright: City of Lincoln Council

The former Community Service Building will be replaced by five two-bedroomed houses which will be let at affordable rents.

City of Lincoln council leader Ric Metcalfe says the demand for affordable housing is increasing, with more than 1,000 people on the waiting list.

Permission was granted to knock down the vacant community building in St Giles last year.

The houses will be energy-efficient and will include electric vehicle charging points.

Quote Message: This project will bring five much-needed homes to families in the area and I very much looking forward to seeing the site develop. This highlights our commitment as a council to ensuring quality housing within the city." from Ric Metcalfe Leader, City of Lincoln Council

Poor weather delays opening of Gunby Hall

The opening of Gunby Hall has been delayed because of recent weather:

Pair jailed for violent attack and sexual assault

Two men who carried out a vicious attack after sexually assaulting a teenage woman in Lincoln city centre have been jailed.

Copyright: Lincolnshire Police

Alin-Ionut Apostu (pictured left) and Alexandru Mocanu (pictured right) pinched the bottom of the 19-year-old and then attacked her male friend, punching him and stamping on him and until he was unconscious in a pool of blood.

The woman was also knocked unconscious when she was kicked by Apostu.

As she lay motionless on the ground, Apostu pulled up her skirt and fondled her buttocks. He kicked her in the head again and spat on her.

Apostu also kicked a second woman in the head, knocking her to the ground.

The attack happened on Lincoln High Street on 2 December as the victims were making their way home after a night out.

Apostu, 19, of Hood Street, Lincoln, was sent to a young offenders' institution for five years and four months.

Mocanu, 35, of Gibbeson Street, Lincoln, was jailed for four years and eight months.

Both men were placed on the sex offenders' register for seven years.

Air quality consultation launched in Boston

A Lincolnshire council has set out how it intends to improve air quality over the next five years.

Copyright: BBC/Scott Dalton

Boston Borough Council has two "air quality management areas" which are Haven Bridge Road and Bargate Bridge.

They were declared due to breaches in national air quality standards in relation to nitrogen dioxide - the main source of which is vehicular traffic.

In its action plan, the council identified priorities such as improving traffic flow within Boston, increasing public awareness on local air quality, low emission public transport for the town centre and encouraging the uptake of electric vehicles.

Prior to the plan being finalised, the authority has launched a consultation seeking the views of Boston's businesses and the public.

Father and daughter named as crash victims

Two people killed when their car crashed into a dyke in Lincolnshire have been named by police.

Daniel Plaice, 52, was pronounced dead at the scene of the incident in Chapel St Leonards, near Ingoldmells. His 21-year-old daughter India died shortly afterwards in hospital.

They died after the Fiat Punto they were travelling in ended up in the water near Sea Road at 15:22 on Monday.

Lincolnshire Police says it is not yet clear how the car came to end up in the water.

Lincoln United chairman steps down

The chairman of Lincoln United has stepped down with immediate effect:

In a statement on the club website, Rob Bradley said: "It's not getting any easier to oversee the club as a sustainable organisation and it's now time for a change of leadership with new energy and new ideas to take up the mantle.

"It's been an honour to have held the position and I've enjoyed every minute. I will still be helping behind the scenes as much as I can."

Ian Beaumont will take the chairman's position with Barry Clements remaining as vice-chair.

The team is currently 16th in The BetVictor Northern Premier League South East Division and will play Sheffield FC on Saturday.

Freezing temperatures spark night shelter opening

The emergency night shelter in Boston will be open tonight due to plummeting temperatures:

Road works to start near Lincolnshire coast

Works to replace the worn out carriageway on the A52 at Huttoft will start next month.

Copyright: Lincolnshire County Council

The work will be carried out between Mondays and Fridays and is expected to last for six weeks, subject to suitable weather.

Phase one, which starts on 6 April, will see new footways, footway repairs and bus lay-by improvements, while phases two and three will see the main carriageway reconstruction.

This will take place from 20 April to 15 May.

The signed diversion route during will be via B1449 / A1111 / A52, and vice versa.

Plane spotters back calls for onlookers to stay safe

Veteran plane spotters in Lincolnshire have criticised some enthusiasts for standing too close to the runways.

Copyright: RAF/MoD Crown Copyright via Getty Images

They spoke out after Red Arrows pilot Martin Pert said some people are putting themselves in danger while trying to get good view of jets landing at RAF Scampton.

Stuart Kirkham, who has been watching planes on runways in Lincolnshire for decades, said: "It's too dangerous. [What] if something goes wrong with the plane. It's happened that we've had crashes here before. It's a long time since, but things can go wrong.

"Sometimes, they make them go to another airport to land because there's people standing at the end of the runway. They've got to listen, otherwise they'll shut it down."

Another plane watcher said: "I think it's pretty irresponsible to be honest. Standing there, especially with a young child right on the very edge of the runway is not only dangerous but is off-putting for the pilots as well."

A third added: "People will go anywhere if they want to. When I come it's pretty quiet, but if it's policed heavily or stopped then it will ruin it for everyone."

Wainfleet flooding: Residents 'can't sleep when it rains'

Residents in a town hit by flooding last summer say they can't sleep whenever it rains, and have called for more to be done to protect them.

Nearly 600 homes in and around Wainfleet, Lincolnshire, were evacuated after heavy rain caused the River Steeping to burst its banks last June.

A recent report found flood defences were not up to modern standards.

It also said the amount of vegetation, silt levels and grazing cattle were all factors.

An independent report into the flooding by Norfolk County Council recommended a number of measures, including replacing the flood embankments and controlling access to riverbanks by cattle.

The report also recommended monitoring silt levels and vegetation growth to establish the benefits regular or one-off dredging could provide.

But, at a meeting to discuss the report's findings, local residents said the lack of dredging was the main issue.

Watch: Tuesday's forecast for Yorkshire and Lincolnshire

Lisa Gallagher

Weather presenter, BBC Look North

After a cold and frosty start to the morning I'm afraid there are more showers expected throughout the day.

It'll be much colder than yesterday as well, with temperatures only getting up to about 6C or 7C:

Two killed as car crashes into waterway

A man and a woman have died after the car they were travelling in crashed off a road and into a river.

The crash happened on Sea Road, in Chapel St Leonards, near Ingoldmells, at about 15:20 yesterday.

Lincolnshire Police said a white Fiat Punto had left the road and crashed into the waterway.

The force said a 52-year-old man was pronounced dead at the scene and a 21-year-old woman died later in hospital.

The force has appealed for any witnesses to the incident to come forward.