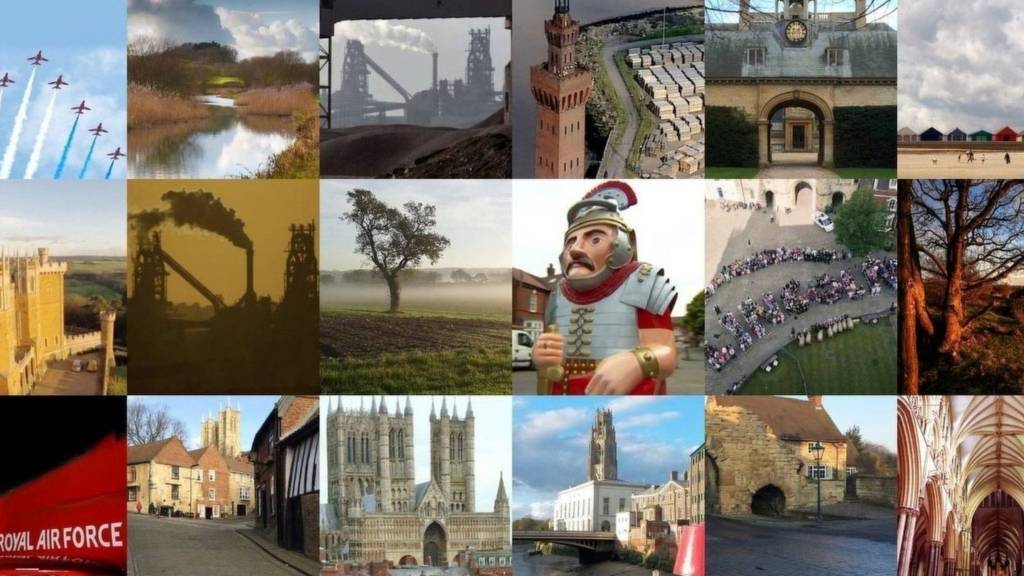 Lincolnshire breaking news: Latest updates
'Keep sense of proportion' over coronavirus - Health boss

A public health official in Lincolnshire is urging caution over the risk of coronavirus, saying the bigger danger at the moment is people overreacting to it.

Copyright: Science Photo Library

Across the UK, tests for the virus are being increased to include people displaying flu-like symptoms at 100 GP surgeries and eight hospitals.

And more schools, including four in Lincolnshire, have closed after pupils and staff made trips to Italy, which has more than 300 cases.

Isolation pods have also now been set up at hospitals in Lincoln, Boston and Grantham for people suspecting they have symptoms to isolate themselves from A&E departments.

However, health officials in Lincolnshire have sought to reassure people to not be overly concerned.

Quote Message: There's probably more of a risk to local services in Lincolnshire during this outbreak from people overreacting than there is from the virus itself, particularly in this early stage. It's really important people keep a sense of proportion." from Tony McGinty Assistant director of public health, Lincolnshire County Council

Lincoln student 'lucky to be alive' after street attack

A Lincolnshire student who spent three days in hospital after defending his friend from sexual assault says he's "lucky to be alive" but would do it again if he had to.

Declan Bryan and two female friends were attacked by two men while on a night out in Lincoln.

Mr Bryan (pictured after the attack) says it happened after he confronted one of the men for grabbing his female friend's bottom.

The two men then attacked Mr Bryan, repeatedly kicking and stamping on his face while he was on the ground.

One of the women was also knocked unconscious and the other was kicked by the two men during the attack.

During the trial of the two men at Lincoln Crown Court, which ended yesterday, Mr Bryan saw CCTV footage of the incident for the first time and says it was "devastating" and "emotional".

Alin-Ionut Apostu,19, of Hood Street, Lincoln, and Alexandru Mocanu, 35, of Gibbeson Street, Lincoln, each pleaded guilty to sexually assaulting the 19-year-old woman, actual bodily harm and grievous bodily harm.

Apostu was sent to a young offenders' institution for five years and four months. Mocanu was jailed for four years and eight months. Both men were placed on the sex offenders' register for seven years.

Quote Message: I'm actually lucky to be alive, as we all are. It was just absolutely horrific." from Declan Bryan

'Tourism tax' may hit visitor figures - holiday park owner

A camping and caravan park owner has said introducing a "tourism tax" in Lincolnshire would put people off holidaying in the county.

Stuart Hardy, who runs Country Meadows Holiday Park, at Ingoldmells, said the idea to charge visitors extra would damage local tourism.

Councillor Eddy Poll told BBC Radio Lincolnshire earlier that a levy on holidaymakers could be used to help pay for coastal flood defences.

Responding to the suggestion, Mr Hardy said: "We already have to charge twice the VAT that tourists in France and Spain are charged, and three times those in Germany, so we already have quite a disadvantage compared with our European neighbours.

"All we'd really be doing is pushing more people to the Costa Del Sol to be honest."

Boston rough sleeping plan results 'encouraging'

A new strategy to tackle rough sleeping in Boston is showing progress after just a few months, a charity says.

Homeless Centrepoint Outreach say a new government-funded plan to tackle the issue began this winter.

The new homelessness plan provides rough sleepers help with short-term accommodation, mental health problems and addiction issues.

Nationally more than 28,000 people were found to be sleeping rough.

BBC Figures show at least 240 were in Lincolnshire, but those figures don't include the Boston or South Holland areas.

Liz Hopkins, from Centrepoint in Boston, says their data showed 19 rough sleepers in the town last year.

Quote Message: That's down from the year before when the figure was 22. I would hope the figure might continue to come down. The Rough Sleeper Project is aiming at reducing the number much further...So far, initial signs are encouraging." from Liz Hopkins Chief executive, Centrepoint Outreach

Lincolnshire hospital's' 'coronapod' criticised

A Lincolnshire hospital's reaction to coronavirus has come under criticism on social media for looking like "something Bear Grylls would carry in his backpack".

A tent, currently located near bins at Lincoln County Hospital, has been provided by NHS England for people suspecting they have symptoms to isolate themselves from the A&E department.

NHS England says similar "assessment pods" have also been placed outside hospitals in Boston and Grantham.

They are a "temporary measure" and should be replaced by a modular buildings by the end of the week, according to NHS England.

The measure has came under fire on social media, with one commenter describing the idea of putting it near bins as "awful", adding: "What happened to treating patients with dignity?"

Some remarked the tents don't appear to be very storm resistant or comfortable for people with flu-like symptoms.

Others defended the idea, saying people would be "pretty selfish" not to use it if they had symptoms of the virus.

Appeal after silver items worth £1,000 are stolen

Silver items worth more than £1,000 have been stolen from a property in Alford.

Copyright: Lincolnshire Police

They included silver rings, bowls and plates and were taken from a property on Main Road in Withern between 7 and 8 December last year.

The high-value items taken included a unique ring (pictured) which was custom made in the Middle East, police say.

Anyone with information is being asked to contact Lincolnshire Police.

Cleethorpes giant palm tree sculpture set for go-ahead

Local Democracy Reporting Service

Plans for a 72ft-tall palm tree in Cleethorpes, which would be taller than the Angel of the North, look set to be approved.

Copyright: North East Lincolnshire Council

The sculpture would sit on the North Promenade, opposite Wonderland, and is part of North East Lincolnshire Council's plans to regenerate the town.

The tree, designed by artist Wolfgang Weileder, would be illuminated by spotlights and serve as a "warning for the future" on climate change, the council says.

It forms part of £600,000 regeneration plans for the town, which would also include illuminations, custom street furniture and shutters of shops painted by artists.

Councillors on the authority's planning committee have been recommended by officers to approve the plan at a meeting on 4 March.

Copyright: North East Lincolnshire Council

John Fenty, cabinet member for regeneration at the council, said the public art would be a "talking point" and he hoped it would bring in more visitors.

But Matthew Patrick, Labour leader of the opposition, warned against "steamrolling" through the plan and called for opportunities for local artists and content.

Meanwhile, the project has had mixed reactions from local residents.

Louise Emberson, from Roundway in Grimsby, said in a letter to the authority that it would be a "laughing stock" and the money would be better spent on another sculpture.

But Neil Cartwright, from Queen's Parade in Cleethorpes, said the town had a lack of public art and supported the plan.

"To have attracted external funding and a prestigious artist is a coup for Cleethorpes," he said.

Railway stations get accessibility funding boost

A number of railway stations across Yorkshire and northern Lincolnshire are to benefit from money aimed at making the sites more accessible.

Some stations in the region still don't have step-free access, making journeys for people who use wheelchairs difficult and sometimes impossible.

Part of a £20m government grant is to be spent at 16 stations which will be used to install lifts, remove steps and provide accessible seating, it's been confirmed.

Transport Minister Grant Shapps said: "The ability to travel easily from A to B is an essential factor for our day-to-day lives - but is not the reality for everyone.

"I recognise we have much more to do, which is why we're making 16 train stations across the Yorkshire and the Humber more accessible," he said.

The latest stations in the Yorkshire and Humber region to receive the extra funding are:

Barnetby
Darnall
Darton
Dodworth
Elsecar
Horton in Ribblesdale
Hull Paragon
Kiveton Bridge
Kiveton Park
Malton
Penistone
Pontefract Monkhill
Silkstone Common
Thirsk

Further school closures amid coronavirus concerns

Two more schools in Lincolnshire have been closed due to concerns over coronavirus.

Lutton St Nicholas and Gedney Church End primary schools had already been confirmed as closed due to concern over an individual who has been "isolated and tested" for the virus.

But nearby Shepeau Stow and Gedney Hill Church of England Primary School have also now been closed, though they've not confirmed if it's for the same reason.

Six schools across the county have also issued advice to pupils who've come back from skiing trips in Italy where there have been outbreaks of coronavirus.

One, Caistor Yarborough Academy, has told students returning from a ski trip in the area to stay at home for two weeks.

Tourists should contribute to flood defences - Councillor

A Lincolnshire councillor has suggested tourists could help pay for the county's coastal flood defences.

Lincolnshire County Councillor Eddy Poll has suggested introducing a "tourism tax" for holidaymakers.

He told BBC Radio Lincolnshire: "If you ask for perhaps £1 per week from adults, or something like that, the amount of money we could raise is quite substantial.

"For example, we've got 30,000 caravans on the East coast of Lincolnshire so if you had two people in those caravans for 20 weeks of the year it would raise about £1.2m.

"The cost of the bills we're being faced with now means we have to look for extra sources of funding and, if we pitch it at the right level so it's not detrimental to anybody, it would help enormously to protect the places that we all come to love and visit."

Skegness (pictured) and other parts of Lincolnshire's coastline are at significant risk of flooding.

Some climate predictions estimate that if sea levels continue to rise most of Lincolnshire's coastline will be affected by annual flooding by 2050.

Grimsby Town: John Fenty to step back from club operations

Grimsby Town director John Fenty has announced he is stepping back from day-to-day operations at the club.

Copyright: Getty Images/Plumb Images

Mr Fenty said he had taken the decision in order to focus on his role as deputy leader of North East Lincolnshire Council but that he would continue to support the club financially.

The Mariners are currently 14th in League Two.

In a statement on the club website Mr Fenty, who first joined the board of directors in 1999, said: "Becoming the Deputy Leader for North East Lincolnshire Council has added complications and time constraints.

"This much-reduced involvement at the Club will enable me to focus especially on a very important role with the Council.

"I'm incredibly proud to have been able to represent our historic Football Club in this way.

"It has been an honour and privilege to be at the helm of the Club throughout this period.

"Whilst I am not vanishing into thin air and will still attend games, I think the Club is in a great place where I can, therefore, step back and leave the day-to-day running in the capable hands of Philip [Day], Ollie [Ian Holloway], Ian [Fleming] and the remaining board members."

Two county schools shut over coronavirus fears

Two schools in Lincolnshire have been closed due to a "potential connection" to the coronavirus outbreak.

Lutton St Nicholas Primary School (pictured above) and Gedney Church End Primary School, which are jointly managed, say an individual within the school team has been isolated and is being tested for the virus.

In statements posted on their websites the schools, which are about two miles apart, say: "The school is closed as a precautionary measure because of a potential connection to the Coronavirus by an individual within the school.

"The individual has been isolated and is being tested.

"Following advice from the Department of Health the school is being deep cleaned before re-opening."

Watch: Wednesday's forecast for Yorkshire and Lincolnshire

Lisa Gallagher

Weather presenter, BBC Look North

It's another cold and frosty start to the day and we can expect some wintry showers in western parts this morning.

It will stay dry for a time this evening but we will see those showers returning overnight.

Temperatures will get up to about 7C or 8C:

Sickest patients 'facing hours stuck on trolleys'

The United Lincolnshire NHS Trust has one of longest trolley waits in England, BBC analysis shows.

The BBC research - based on analysis of NHS England data - found the trust is among the ten worst performing in the country.

Nationwide nearly a quarter of patients admitted on to NHS wards during December and January in England faced delays of more than four hours before a bed could be found.

It has created a backlog outside hospitals with patients brought in by ambulance facing long waits too.

Experts warned there was "little in the tank" to cope with the coronavirus.