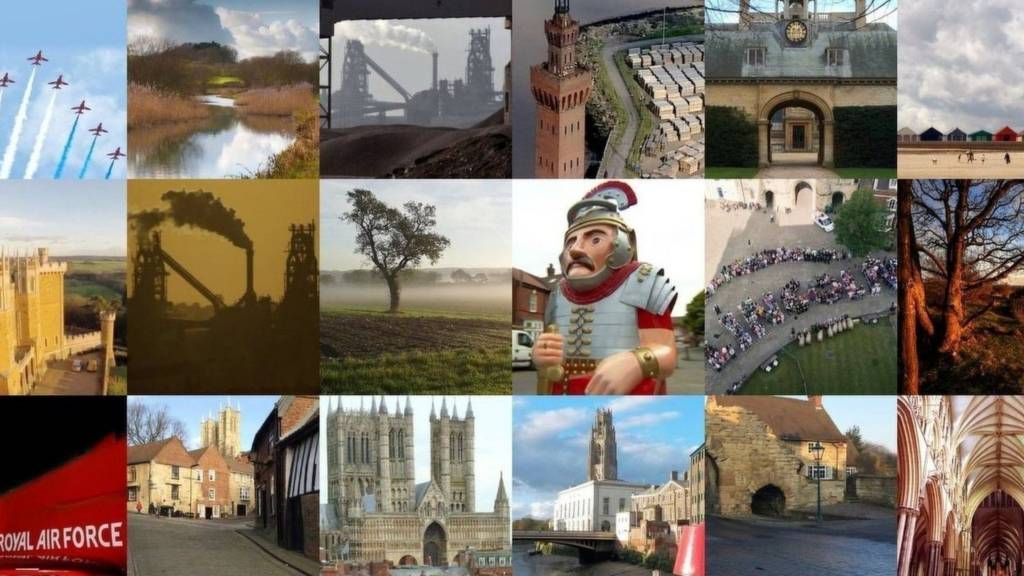 Lincolnshire breaking news: Latest updates
Schoolboy thanks passers-by for saving his life

A schoolboy from Lincolnshire who suffered a cardiac arrest outside the school gates after class has thanked passers-by for saving his life.

Copyright: East Midlands Ambulance Service

Jack Thompson, 12, from Barrowby, near Grantham, had just left the Priory Belvoir Academy for the day last September when he collapsed.

Luckily for Jack, an off-duty nurse called Nova Charles and GP Pete Watson were at the school collecting their own children so they went to help him.

Nova performed CPR and 15-year-old Keiron Stanley ran to collect a defibrillator from the school which was brought over to where Jack laid unconscious.

Jack was later taken to Queen's Medical Centre in Nottingham where he was diagnosed with hypertrophic cardiomyopathy.

Jack said: "What has happened to me really hasn't fazed me. I'm just really excited to meet everyone who saved my life."

Mum Heidi added: "Thank you is not enough, really. We'll be forever grateful for what they've done."

Church secures £50,000 in Lottery funding

An Anglo-Saxon church in Lincolnshire is set to undergo a £50,000 refurbishment after securing Lottery funding.

Copyright: Hannan Briggs/Geograph

St John the Baptist Church at Great Hale, Sleaford, secured the cash after submitting a bid to the National Lottery Heritage Fund.

the money will be spent on replacing the decaying wooden floor and replacing the existing pews with chairs.

It's hoped the changes will make the church easier to use for different groups across the community.

Quote Message: We'll have lots of events going on, lots of exhibitions. It's going to help the community in so many ways." from Elaine Huckle Churchwarden

Grimsby men jailed for attempted ATM theft

Two men who tried to blow up a cash machine in North East Lincolnshire in a bid to steal the money it contained have been jailed.

Copyright: Humberside Police

Karlis Jekabsons (left), 21, and Lee Mulhall (right), 36, used gas to try and blow open the ATM at a petrol station on Stallingborough Road, Immingham, in December 2017.

The machine was damaged in the explosion, but the pair fled the scene empty-handed.

Mulhall, of Wellington Street, Grimsby, was jailed for 36 months after pleading guilty to a charge of conspiracy to steal.

Jekabsons, of Cabourne Road, Grimsby, who also pleaded guilty to the offence, was sentenced to 21 months.

He was sentenced to a further 27 months for injuring five people in a car crash in June 2019.

Quote Message: It is clear to me these men are dangerous and I hope the public feel reassured knowing they are off our streets for a considerable amount of time." from Det Sgt Ian Potter Humberside Police

Christmas market meeting delayed over Coronavirus concerns

A residents' meeting to discuss this year's Lincoln Christmas Market has been postponed due to the coronavirus outbreak.

City of Lincoln Council said it had taken the decision to defer the meeting, which had been due to take place at Yarborough Leisure Centre on Thursday, as it was not "time sensitive".

According to the latest figures available from Public Health England, as of 09:00 on Monday there had only been one confirmed case of COVID-19 in Lincolnshire.

As of 09:00 this morning 26,261 people have been tested in the UK, of which 25,888 were confirmed negative and 373 were confirmed as positive.

Six patients who tested positive for COVID-19 have died.

Coronavirus: Pupils to self-isolate after ski trip ditched

A British school party which arrived in Italy just before the country launched its coronavirus lockdown has had to abandon its trip.

Copyright: Claudia Beretta/Mondadori/Getty Images

Pupils from Welbourn, Lincolnshire, arrived at the Alpine ski resort of Courmayeur at the weekend.

But as emergency measures were extended, ski lifts were closed and no alternative sites could be arranged.

Sir William Robertson Academy said no restrictions were in place at the time of departure.

Head teacher Mark Guest said staff had made all necessary checks with officials before setting off.

Mr Guest said the school had also "considered" alternative skiing options in France, but these were ruled out due to lack of insurance cover.

Appeal over armed robbery at newsagents

Staff at a Grimsby newsagents have been left shaken after an armed robbery at the shop.

Humberside Police said the man walked into the shop in Littlefield Lane at about 20:40 on Sunday brandishing a blade and demanding staff hand over cash and cigarettes.

The man is described as white and was wearing a camouflage-patterned hoodie with a scarf over his mouth. He reportedly spoke with a local accent.

Anyone with information is asked to contact police.

Self-harm levels at immigration centre prompt concern

Inspectors have raised concerns about high levels of self-harm and violence at an immigration centre in Lincolnshire.

A report by Her Majesty's Inspectorate of Prisons into the Morton Hall facility near Swinderby, found 113 incidents of self-harm - involving 68 men - in six months and two self inflicted deaths since 2017.

The report said the reasons for the increase were unclear and required further investigation.

Inspectors also found that levels of violence and use of force at the centre, which is operated by the prison service on behalf of the Home Office and holds men subject to immigration control, were still too high, but said there were few serious incidents.

However, it said that the centre had improved since its last inspection in 2016 and assessed the overall safety at the facility as being "reasonably good".

The Home Office said the "utmost importance" was placed on detainees' health and well being.

Police search for knife-wielding shop robber

Officers investigating a knifepoint robbery at a Lincoln shop have released a CCTV image of the suspect.

Copyright: Lincolnshire Police

Lincolnshire Police say the man (pictured above right) walked into the Co-Op store on Woodhall Drive (pictured below), at about 15:30 yesterday and stole "an amount of money" after threatening staff with the knife.

A force spokesman said shop workers were left "shocked but not injured".

The suspect is described as being about 5ft 5ins, in his late teens or early 20s, and was wearing a navy blue jacket, black tracksuit bottoms with a white stripe down the side and red or grey trainers.

Anyone who witnessed the incident or has information about what happened is asked to contact police.

Humber Bridge speed restriction imposed

Drivers are being warned to expect speed restrictions on the Humber Bridge today as high winds hit the coast.

The bridge, which links Hessle and Barton upon Humber, has a 30mph restriction for all vehicles but there is a warning that wind speeds are forecast to increase throughout the day:

Can you help find missing Graham?

Police have appealed for help to find a man missing from his home since yesterday.

Copyright: Lincolnshire Police

Graham Reynolds was reported missing from the Ruskington area on Monday.

He is described as 5ft 4ins, of medium build, with grey hair and beard.

Lincolnshire Police say they believe he may be in his vehicle, a 67-plate Grey Corsa.

Anyone who spots him or has information about where he might be is asked to call police.

Watch: Tuesday's forecast for Yorkshire and Lincolnshire

Lisa Gallagher

Weather presenter, BBC Look North

It's been a mild start to the morning and it's going to stay mild throughout the day with temperatures up to 16C in places.

However, there's a lot of rain about, particularly in western parts, and we've got a Met Office weather waning in place until midday.

Those showers will fade away this afternoon and it will be be dry from most overnight:

Government confident of steel plant investment promise

The government says it's confident the new owners of British Steel will go ahead with plans to invest more than £1bn in the company.

Chinese buyers Jingye completed the takeover of the company yesterday afternoon, securing thousands of jobs, although about 450 will be lost.

The sale includes the steelworks at Scunthorpe, mills in Teesside and Skinningrove, as well as the TSP Engineering business based in Cumbria.

Jingye Group, which also makes steel, has promised to invest about £1.2bn over the next 10 years on upgrading plants and machinery.

Business Secretary Alok Sharma said: "We will have continuing dialogue with Jingye but the key thing is they themselves have been very clear that they are committed long term to British Steel and I'm quite sure they will go forward and have that investment plan put through."