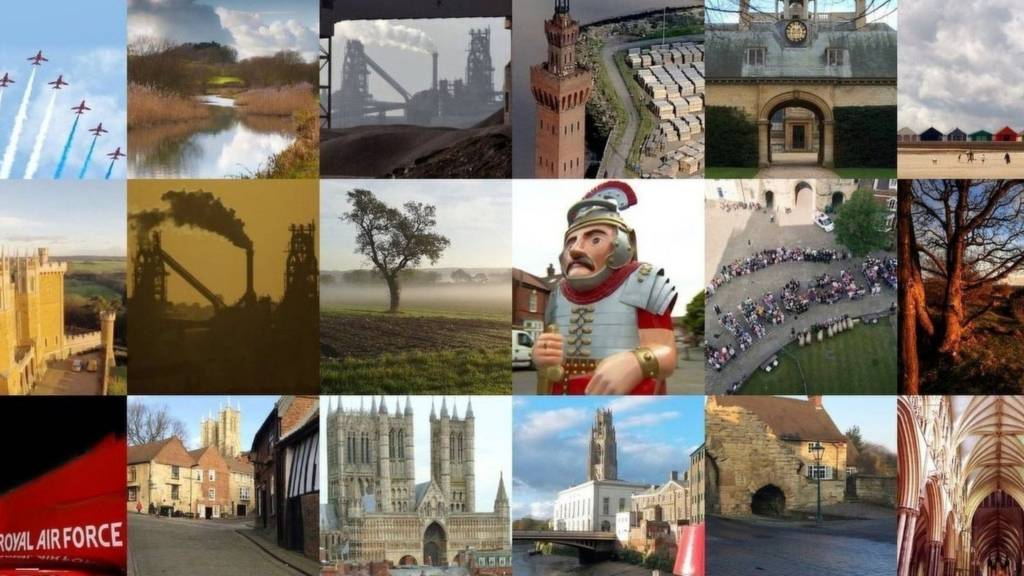 Coronavirus in Lincolnshire: Latest updates
By Judith Burns

Education reporter, BBC News

Police issue fines to campers breaching lockdown guidance

Local Democracy Reporting Service

A number of tourists who breached coronavirus guidelines by staying overnight in council car parks during the Bank Holiday weekend have been given parking fines.

Lincolnshire County Council said eight motorhome owners were issued with parking notices after refusing to leave, despite being asked.

Authority bosses said there had been a "small minority" of people in motorhomes who broke both the Covid-19 instructions and local by-laws.

However, Councillor Colin Davie, executive councillor for tourism at Lincolnshire County Council, said: "I'm happy to report that in the most part, people stuck to the advice and only used our sites to access the beach in the day time."

Two arrested after discovery of cannabis grow

Two men have been arrested in connection with a cannabis grow discovered in Grantham.

Lincolnshire Police said the plants were found at an address in West Gate at about 23:20 on Monday.

The force said two men, aged 41 and 46, have been arrested in connection with the matter.

Pick-your-own fruit farm hoping to reopen to public

A Lincolnshire fruit farmer says he is hoping to re-open next week to people wanting pick their own strawberries and raspberries.

Syston Fruit Farms, near Grantham, has been closed since the end of March due to the coronavirus pandemic.

But from next week they hope to reopen to the public, with visitors asked to call ahead so staff can make sure it doesn't become over-crowded.

Paul Clegg, from the farm, said: "I'm really looking forward to being back open. We spend all year growing it and they're looking great this year.

"I was really worried that if we weren't able to open that all the hard work and effort would go to waste."

100-plus Bank Holiday virus-related incidents - Police

Local Democracy Reporting Service

Police attended over 100 Covid-19-related incidents over the Bank Holiday weekend, but handed out no fines, the Lincolnshire force has confirmed.

Mark Baxter, Deputy Chairman of Lincolnshire Resilience Forum, confirmed officers had attended 42 incidents on Saturday and 62 incidents on Sunday, with powers to move people on only used in 34 of those.

Mr Baxter said the responses included visitors to the coast as well as those having house parties and barbecues.

However, he said: "Enforcement is a last resort and it does seem that once people are being spoken to by the police they are being extremely compliant and adhering to the requests."

Mr Baxter added that the two days were "very quiet" on the east coast, but Monday did see an increase in traffic levels and the number of people visiting the county.

Coronavirus halts work on historic WWII aircraft

Work on a major project to restore an historic World War Two aircraft to airworthy condition looks set to face serious delays due to the coronavirus lockdown, it's been confirmed.

Copyright: Lincolnshire Aviation Heritage Centre

Staff at Lincolnshire's Aviation Heritage Centre say work on the iconic Lancaster Bomber which is based at the centre is now going to have to be put off for a couple of years.

Andrew Panton, from the centre, says the loss of income has slowed everything down:

Quote Message: We're restoring a Lancaster...We do that over the winter months and we do events over the summer months. It's at least lengthened our project by a year, maybe two, because of the loss of operating as a centre." from Andrew Panton Lincolnshire Aviation Heritage Centre

BBC Philharmonic to record people's 'Humber Anthem'

From the Housemartins' rendition of Caravan of Love to Everything But The Girl's 90s smash-hit And I Miss You, people living East Yorkshire and northern Lincolnshire are being asked to choose their "Humber Anthem" for a new BBC project.

The winning song will then be recorded by the BBC Philharmonic orchestra and added to the "Great Northern Playlist", which will be made up of tracks picked from each of the 10 BBC Local Radio areas in the north of England.

Presenter Kofi Smiles said: "East Yorkshire and northern Lincolnshire has produced some phenomenal musicians, from the likes of Everything But the Girl to the Beautiful South.

"We're sure to get plenty of nominations for tunes by them, but this is about the song that most says Humber to you. Let's find out once and for all: what is the anthem of Humber?"

Nominations run from today until midday on 28 May and the finished song will be played two weeks later on the BBC Radio Humberside Breakfast Show.

To submit your nomination:

Call: 08000 66 59 59
Text: 08000 66 59 59 – start your text with "RH"
Tweet @radiohumberside using #GreatNorthernPlaylist
Email: radio.humberside@bbc.co.uk

Lincolnshire Show to make virtual comeback

The Lincolnshire Show is to be be hosted online this year after organisers were forced to cancel the event due to the coronavirus pandemic.

Organisers, the Lincolnshire Agricultural Society (LAS), say the event will take place on 24 June and include educational and agricultural content, cookery demonstrations, entertainment, online shopping and a host of exhibitors.

Jayne Southall, CEO of the LAS said: "Although we were absolutely devastated to cancel the traditional Lincolnshire Show this year, we are so excited to launch the Lincolnshire Show Online and venture into the virtual world, a first for the Lincolnshire Show.

Safety prioritised over tourism - Council

People living on the Lincolnshire coast are being reassured their safety is being put ahead of tourism as coronavirus restrictions continue to be eased.

There's been growing concern about visitors overwhelming the county's beaches now people are allowed to travel without restriction.

Despite calls to keep people away from Lincolnshire's beaches, the sole open disabled toilet at Skegness saw a 40-minute-long queue (pictured) one day last week.

East Lindsey District Council has been urging tourists to stay away, but re-opened car parks and toilets for the Bank Holiday weekend.

In an open letter to local residents, East Lindsey District Council leader Craig Leyland says every decision is being made very carefully as the lockdown continues to ease.

World War One bomb found under A1101 road bridge

A World War One bomb found under a road bridge has been detonated in a controlled explosion, police have said.

Copyright: Cambridgeshire Police

The 1ft-long device was found by a member of the public on the A1101 at Tydd Gote, on the Lincolnshire-Cambridgeshire border, at about 10:00 on Sunday, according to police.

Officers attended the scene and called the military's Explosive Ordnance Disposal team.

The bomb was moved to a field and two controlled explosions were carried out to make it safe.

The A1101 was closed for a short time while the device was moved.

The force said: "The person did the right thing, but if you find anything like this in the future, do not touch, pick up or remove the item and contact the police."

Lincolnshire's Tuesday weather forecast

It will be a dry day but with large areas of cloud.

As the afternoon progresses, some bright spells will develop in places. Feeling warm with light winds.

Similar weather conditions will continue overnight, being dry with cloudy skies but some clear spells too.

It will be a bit cooler night with light winds:

Witness appeal over Spalding hate crime

Police in Spalding are appealing for witnesses to an assault last month which is being treated as a hate crime.

Copyright: Lincolnshire Police

Three men are being sought by officers in connection with the attack which took place between 17:40 and 18:30 on Saturday 25 April, outside the Castle Sports Complex on Albion Street.

The assault left the victim with minor injuries.

The three attackers, who are reported to have been on push bikes, are said to be white, one being described as "fat" and another was wearing shorts, while a third man wore glasses.

Anyone who saw what happened, or who recognises someone in the picture above, is being asked to contact Lincolnshire Police.