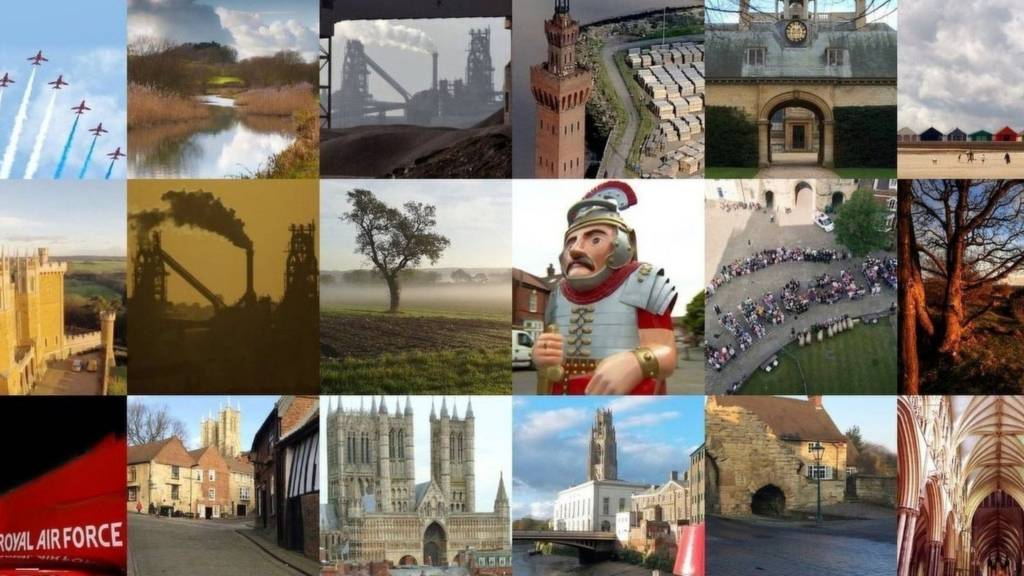 Coronavirus in Lincolnshire: Latest updates
Tonight's 'clap for carers' should be the last - Organiser

Tonight's weekly applause for front-line workers tackling the coronavirus outbreak should be the last, the woman behind it has said.

It would be "beautiful" to end Clap for Carers after its 10th week, and make it an annual event, Annemarie Plas said.

She said the public had "shown our appreciation" and it was now up to ministers to "reward" key workers.

The event originally began as a one-off to support NHS staff on 26 March - three days after the UK went into lockdown.

However, after proving very popular, it was expanded to cover all key workers and has continued every Thursday at 20:00, with people peering out of their windows or standing on their doorsteps to show their appreciation by clapping, cheering, banging saucepans and playing instruments.

RSPCA fears "cat crisis" over unneutered pets

An animal charity is warning about a potential increase in abandoned litters of kittens because of the difficulty of getting cats neutered during lockdown.

The RSPCA say as a result of vets needing to prioritise emergencies during the lockdown it has been harder for owners to have their pets spayed.

The charity says it is currently caring for more than 1,000 cats and has dealt with 104 incidents relating to cats in Lincolnshire since the end of March

Dr Samantha Gaines, head of the RSPCA's companion animal department, said: "We are currently caring for more cats than any other pet throughout the Coronavirus crisis.

"Every year, the scale of the cat overpopulation problem becomes even more apparent from May to September when most cats are born as the RSPCA is often overwhelmed with kittens.

"The kitten season this year will continue despite COVID-19 and so the charity is bracing itself for even more cats."

Woman 'coughed at' over social distancing request

A woman had a can thrown at her and was coughed at after asking a woman to keep her distance on a train due to the coronavirus pandemic, it's been revealed.

Copyright: British Transport Police

British Transport Police have released footage of a potential suspect in the incident which happened at Grimsby railway station on Tuesday 28 April.

The victim was left with minor injuries after the incident, during which she was also verbally abused, officers say.

Anyone who saw what happened, or who recognises the woman in the picture, is being asked to contact police.

Latest Lincolnshire coronavirus figures issued

One more person has died in a Lincolnshire hospital after testing positive for Covid-19, it's been confirmed.

That brings the number of people who've died in hospitals run by United Lincolnshire Hospitals Trust and several smaller trusts after testing positive for coronavirus to 135.

A total of 102 people have so far died in hospitals run by Northern Lincolnshire and Goole NHS Foundation Trust after testing positive for Covid-19.

Station rebranded in commercial radio network shake up

A Lincolnshire radio station is to be rebranded as part of a move to create "the largest commercial radio network in the UK", a media company has announced.

Grimsby's Compass FM will become Greatest Hits Radio from September after Bauer Media bought parent group Lincs FM last year.

Lincs FM will not, however, change its name, Bauer said.

The media giant says it will now be "providing the highest listening hours of any commercial radio brand" after acquiring Lincs FM, Celador Radio, UKRD and Wireless.

As part of the changes, some job roles across the country will be "put into consultation" as some locally-made shows will stop.

Dee Ford, from Bauer Radio, said: "Expanding the Hits Radio Brand Network will ensure listeners to these acquired stations benefit from multi-platform digital distribution meaning they can continue to broadcast in an increasingly competitive, digital and voice-activated world.

"This ensures the provision of local news and information, traffic and travel as well as access for advertisers to highly valued audiences.

"These changes do unfortunately mean that some roles will be put into consultation and freelance contracts reviewed."

Test and Trace will make virus policy 'more local'

The government's new Test and Trace programme will make the response to the coronavirus pandemic more specific to regions, a senior health boss in Lincolnshire says.

The government says that from today a network of callers will contact people who have coronavirus symptoms and those they've met to tell them to self-isolate.

Tony McGinty, Assistant Director of Public Health in Lincolnshire, says "it's an incredibly important step".

Mr McGinty says the tracing system will mean the country will move away from a nationally imposed lockdown and into a system where regions react differently depending on how affected they are by the virus.

Quote Message: It indicates that the country as a whole is ready to move to this next phase away from national lockdown and more into local control and local political oversight of the way we're managing the outbreak for Lincolnshire." from Tony McGinty Assistant Director of Public Health

Lincolnshire farmer's 'flood to drought' fears

Farmers in Lincolnshire are warning that crop yields could be affected by high temperatures this year.

Rachel Bowles, who farms near Gainsborough, says the farming community is worried about the cost of feeding livestock because "nothing is growing at the moment".

It comes almost a year after heavy flooding affected farming across Lincolnshire (pictured).

Some areas of farmland still haven't returned to their usual output in parts of the county.

Quote Message: It's across the board. At the moment we're worried about the price of hay and straw. There's nothing growing now, it's gone from extreme flooding to drought almost." from Rachel Bowles Farmer

BBC Philharmonic to record people's 'Humber Anthem'

From the Housemartins' rendition of Caravan of Love to Everything But The Girl's 90s smash-hit And I Miss You, people living East Yorkshire and northern Lincolnshire are being asked to choose their "Humber Anthem" for a new BBC project.

The winning song will then be recorded by the BBC Philharmonic Orchestra and added to the "Great Northern Playlist", which will be made up of tracks picked from each of the 10 BBC Local Radio areas in the north of England.

Presenter Kofi Smiles said: "East Yorkshire and northern Lincolnshire has produced some phenomenal musicians, from the likes of Everything But the Girl to the Beautiful South.

"We're sure to get plenty of nominations for tunes by them, but this is about the song that most says Humber to you. Let's find out once and for all: what is the anthem of Humber?"

Nominations run from today until midday today and the finished song will be played two weeks later on the BBC Radio Humberside Breakfast Show.

To submit your nomination:

Call: 08000 66 59 59
Text: 08000 66 59 59 – start your text with "RH"
Tweet: @radiohumberside using #GreatNorthernPlaylist
Email: radio.humberside@bbc.co.uk

Lincolnshire's Thursday weather forecast

Any areas of cloud around at first will quickly clear to give another dry and fine day with sunshine.

It will, however, be slightly cooler than yesterday.

Staying dry throughout the night, with lengthy clear spells developing with winds freshening a touch:

Multi-million pound beach replenishment to get under way

A £7m scheme to replenish Lincolnshire's beaches with sand and reduce the risk of flooding will start next week, it's been confirmed.

The project will see sand dredged from the seabed and pumped onto beaches between Saltfleet and Gibraltar Point to replace sand lost over winter.

Replenishing the sand means it takes the brunt of the waves' energy, which helps prevent flooding.

The work is expected to take six weeks to complete.