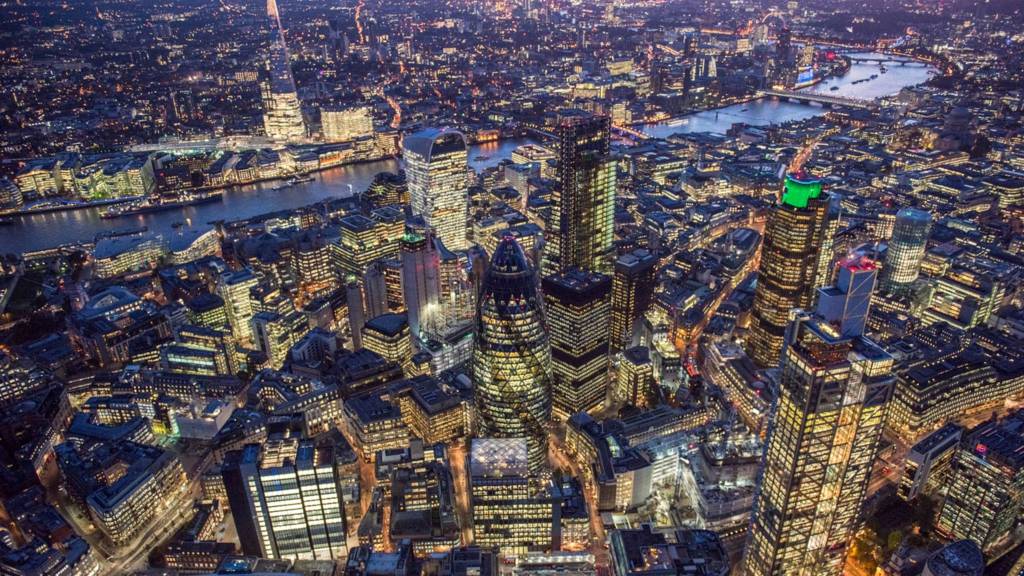 BBC London Live: As it happened
Goodbye from BBC London Live

Updates for London have now ended for the day but we'll be back on Monday at 08:00 with the latest news, sport, travel and weather.

Have a good weekend.

Tonight's weather: Patchy and light rain but milder

It'll be cloudy at first with misty patches and some hill fog over the Chilterns and other high ground. 

Patchy and mainly light rain will develop later in the night but it will be milder than recent nights. Minimum temperature: 3C (37F).

'Superhead' wins appeal over teaching ban

A "superhead" has won a High Court appeal against a ban from teaching over allegations of financial mismanagement and conflicts of interest involving £1m worth of IT contracts.

A senior judge ruled that a "less intrusive measure" than a ban could and should have been adopted against Greg Wallace, the former executive headteacher of the Best Start Federation of schools in Hackney, east London, because of the public interest in maintaining his "exceptional contribution to education". 

Mr Wallace was barred for a minimum of two years after the Department for Education(DfE) overruled a recommendation from the National College for Teaching and Leadership (NCTL) that a ban should not be imposed because of his "inspirational example" as an educator.

People in Wakefield and Brixton give their opinions on whether their Labour MPs should back legislation paving the way for the UK's departure from the EU.

Preparing for Chinese NY: The lowdown

Chinese New Year may be all about food and fireworks to onlookers but preparations involve a lot more than meets the eye.

Kamay Kan, 27, lives in north London and has been telling Newsbeat about all the work that goes into making sure the new year gets off to a good start.

"I feel like the traditions are something that's quite important to keep," she says. 

"A lot of people just simplify it and have a meal together - my mum's the person I know who does the most."

Image caption: Kamay Kan

Arrest over Hackney stabbing

A 19-year-old man has been arrested in Hackney on suspicion of attempted murder following a stabbing incident on Monday.

The 20-year-old male victim was found with a number of stab wounds in Harrowgate Road at about 18:00. He is said to be in a stable condition in an east London hospital.

Police believe he was chased by a number of people before the attack.

Images of Crossrail build released

Crossrail has released images of how the Elizabeth Line is progressing.

The route will link 40 stations through London and the south east, between Reading and Shenfield.  

The line has been named after the Queen and is set to open in December next year.

Image caption: Aerial view of Farringdon ticket hall

Image caption: Old Oak Common

Image caption: Bond St station

New Tube strikes completely unnecessary - LU boss

Football fan who pushed Polish man on to live Tube track is jailed

Copyright: British Transport Police

Image caption: Christopher Cole

An England football fan who pushed a Polish builder on to live Tube tracks 34 seconds before a train arrived has been jailed for 10 years.

Christopher Cole, 32, had been drinking and was angry at Russian fans' behaviour during Euro 2016 and did not want England to be seen as "wooses", the Old Bailey heard. 

He got drunk and picked an argument with David Pietraskzek, 21, on a Central Line train after mistaking him as Russian on 9 June 9. 

When they arrived at Bond Street Station, Cole followed him on to the Jubilee Line platform and shoved him on to the live rail. 

The victim was badly bruised but managed to leap out of the way just seconds ahead of an oncoming train. 

The incident was caught on CCTV and showed a crowd of shocked travellers immediately step in to help the young victim. 

Cole admitted attempting to cause grievous bodily harm with intent.

Severe disruption: A3218 London both ways

BBC Travel

A3218 London both ways severe disruption, between A4 Cromwell Gardens and Harrington Road.

A3218 London - A3218 Thurloe Place in South Kensington closed in both directions between the A4 Cromwell Gardens junction and the Harrington Road junction, because of a building fire.

Check local traffic and travel reports for:

Maximum disruption for the public as new Tube strikes are announced

Zero strikes promise by Sadiq Khan 'long gone'

Tom Edwards

Transport Correspondent, BBC London

The last Tube strike over the levels of staffing had a huge impact with many stations closed in zone one. Buses and overland rail stations couldn't cope.

You can expect a similar disruption in the week beginning Sunday 5 February.  Unusually, the RMT union will be striking in two blocks of 16 hours and 15 hours.

That means the disruption could easily stretch over four days - as trains and station staff will be all over the place -  from the Sunday night through to the Wednesday.

But station staff on strike will not lose four days' pay. It is designed to have maximum disruption.

LU admits that the Tube needs more staff following ticket office closures, but so far the numbers being offered have not convinced the RMT.

Also the Mayor Sadiq Khan had promised "zero strikes", and said he would work closely with the unions. That promise is long gone.

There will be probably be talks next week. 

Tube strikes called despite lengthy talks

Members of the Rail, Maritime and Transport (RMT) union will walk out for 16 hours from 18:00 on 5 February and for 15 hours from 10:00 on the 7th. 

The action was called despite lengthy talks with LU under the chairmanship of the conciliation service Acas, which have failed to break the deadlocked row. 

The RMT and Transport Salaried Staffs' Association (TSSA) staged a 24-hour strike earlier this month which crippled Tube services.