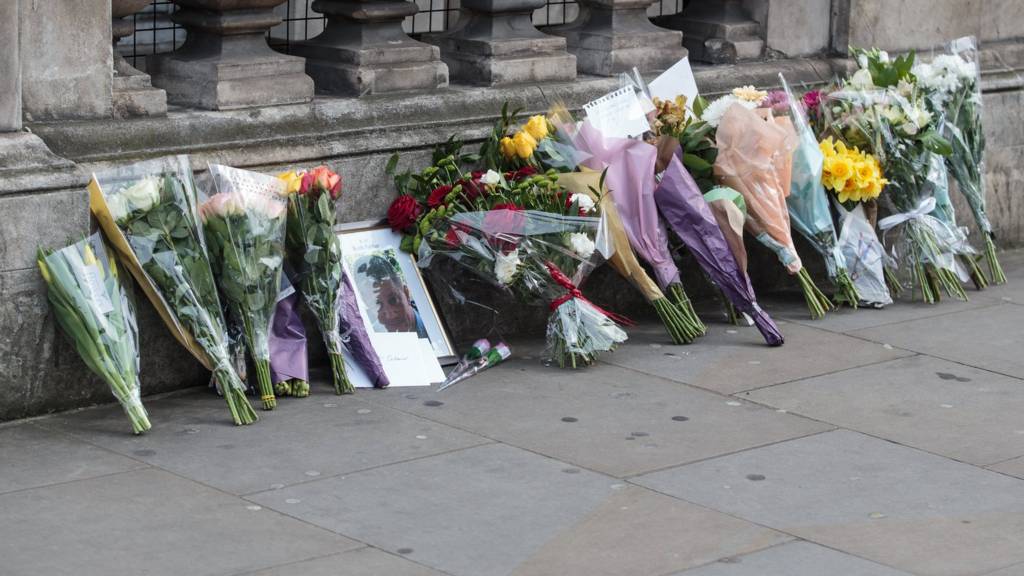 BBC London Live: As it happened
Summary
Updates on Friday 24 March
Goodbye from BBC London Live

Updates for London have now ended for the day but we'll be back on Monday from 08:00 with the latest videos, news, sport, travel and weather.

Have a good weekend and don't forget to put your clocks forward one hour at 01:00 on Sunday!

Tonight's weather: Dry and cold

It will be dry, clear and cold tonight across London, with a touch of frost in some rural areas. There will be a cool north-easterly breeze.

Minimum temperature: 3C (37F).

Greenwich foodbank van stolen with food still inside

Mayor scales back Euro capitals tour next week following London attacks

Mayor of London Sadiq Khan is to scale back a planned tour of European capitals next week in light of the Westminster terror attack. 

He will still visit Brussels and Paris, but has dropped Berlin, Madrid and Warsaw from his itinerary. 

A spokesman for the mayor said: "Given the tragic events in Westminster this week, a planned visit to several major cities next week has been scaled back. As a result, visits to Berlin, Madrid and Warsaw will not now happen. Sadiq hopes that visits to those cities will be able to be rearranged for a later date. 

"The mayor will proceed with visits to Brussels and Paris. They are two cities with a very close relationship with London and, with Article 50 due to be triggered next week, he will be making a keynote speech and attending a series of important meetings with key politicians and officials, during which both Brexit and security issues will be discussed." 

Rajan Basra

King's College London

Real Madrid hero kicks off social sports school

Watch: Four-year-old saves mum's life with 999 call

Four-year-old Roman, from Croydon, south London, is a hero.

He saved his mum's life when he used her thumb to unlock her smartphone and then call 999 using the phone's voice control - Siri - when she collapsed at home.

Severe accident: M25 Essex anti-clockwise

BBC News Travel

M25 Essex anti-clockwise severe accident, between J30 for A13 Lakeside and J29 for A127.

M25 Essex - Stationary traffic on M25 anticlockwise between J30, A13 (Lakeside) and J29, A127 (Romford), because of an accident involving lorry and a car and a rolling road-block.

To report traffic and travel incidents dial 0330 123 0184 at any time

Battersea school 'honoured and delighted' to welcome Prince George

Image caption: Prince George turns four in July

Ben Thomas, headmaster at Thomas's Battersea, said: "We are honoured and delighted that Their Royal Highnesses The Duke and Duchess of Cambridge have chosen Thomas's Battersea for Prince George. 

"We greatly look forward to welcoming him and all of our new pupils to the school in September."

Prince George starts school in Battersea in September

Peter Hunt

Royal correspondent

Kensington Palace has announced that Prince George will go to the private school Thomas's Battersea in September.