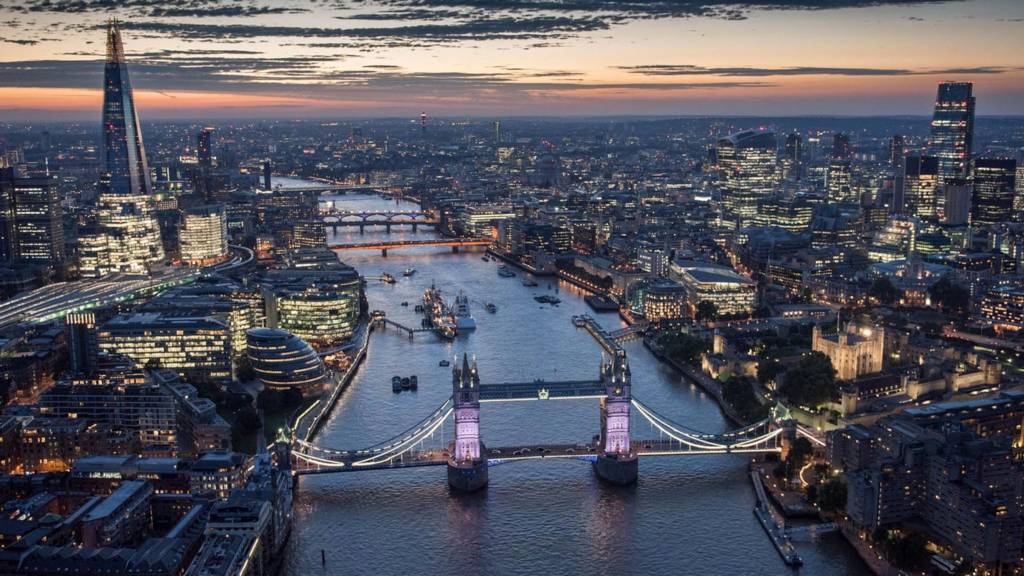 BBC London Live: Latest updates
'Most wanted' drug dealer caught in Amsterdam jailed

David Pittam

BBC News Online

One of Britain's "most wanted fugitives" who was on the run for nearly eight years has been given more jail time.

Mark Liscott, 60, was part of a gang of drug traffickers who smuggled £25m worth of cannabis into the Midlands.

He was jailed in 2005 but fled after being released on licence in 2012.

Nottinghamshire Police said Liscott was one of Britain's most wanted fugitives when he was arrested in Amsterdam last June.

Copyright: Nottinghamshire Police

Police said Liscott tried to escape capture by jumping across neighbouring balconies while carrying about 18,000 euros (£15,438) in cash.

Appearing at Nottingham Crown Court on 19 May, Liscott, of no fixed abode, was jailed for a further six years for conspiracy to supply class B drugs and being concerned in the making of an offer to supply class B drugs.

Liscott is originally from Birmingham but has links with organised crime groups in Nottingham and London, police said.

Independent primary school shuts due to Covid outbreak

An independent primary school in south-east London has closed due to an outbreak of coronavirus.

Oakfield Prep School in Dulwich began sending pupils home on Wednesday after eight Year 6 pupils and two teachers tested positive for coronavirus.

Half of the school, which sits across two separate sites, remained open until Thursday afternoon but has since closed.

The school will re-open on 7 June, following the half-term break.

The Department for Health, Lambeth Council and Public Health England have all been informed.

Deborah Leek-Bailey, Head of Independent Schools at the Education Development Trust which runs Oakfield Prep, said she was "proud of the way" the school had handled the pandemic.

She said: "It is clear to see that they constantly place the needs of the pupils at the core of their decision making. Pupil and staff safety is paramount."

Man shot dead in street in Hornsey

A man has been shot dead in a north London street.

Emergency services had been called to the junction between Turnpike Lane and Willoughby Road in Hornsey shortly after 01:00 over reports of a firearm being shot.

The man, aged in his 20s, was found with a gunshot wound and despite the efforts of paramedics was pronounced dead at the scene at 01:55.

The Met said his next of kin have been informed.

No arrests have been made and crime scene remains in place in the area.

Face coverings have become a normal part of life for most people in the last year.