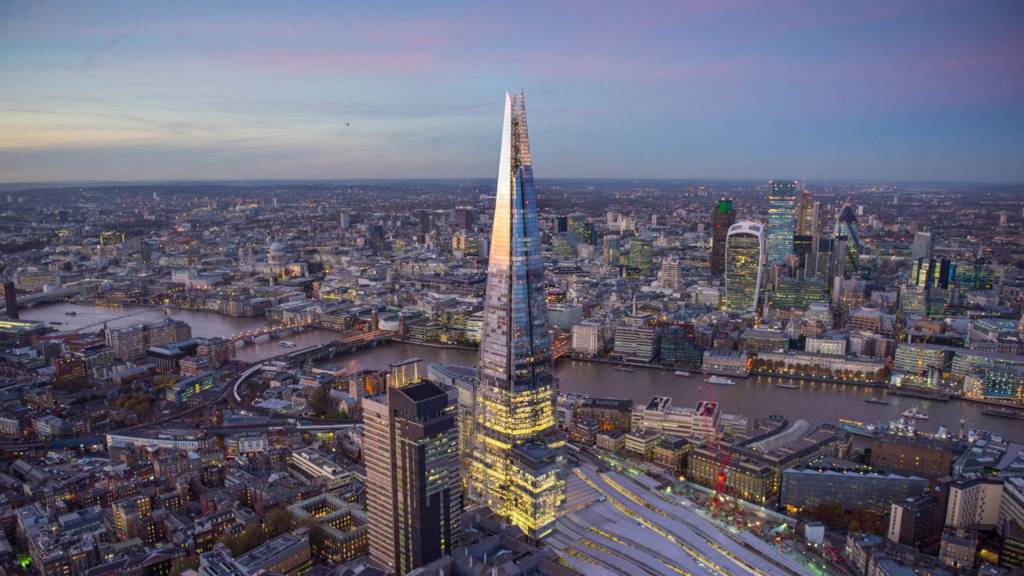 BBC London Live: As it happened
Good evening from BBC London Live

Updates for London have now ended for the day but we'll be back later tonight with full coverage, analysis and reaction as the general election results start coming in during the night.

Tonight's weather: Showers easing, clearer spells

Any lingering showers this evening will quickly ease, with clear spells developing. However, further showers will start to push in from the west by dawn.

Minimum temperature: 12C (54F).

Teen charged with murder after fatal stabbing of boy, 16

Image caption: Osman Sharif

A 16-year-old boy has been charged with murder after a teenager was stabbed to death in broad daylight.

Osman Sharif, also 16, was found by emergency services with fatal stab wounds and died at the scene in Tottenham, north London.

Police had been called to reports of a group of youths fighting with weapons including knives near the Tottenham Green junction with Tynemouth Road shortly after 17:15 on Tuesday.

The teenage suspect is due to appear in custody at Highbury Magistrates' Court later.

A 19-year-old man also arrested on suspicion of murder has been released under investigation.

Off-duty officer who tackled London terrorists 'would do same again'

Image caption: PC Charlie Guenigault

An off-duty policeman injured as he tried to fend off the London Bridge terrorists "would no doubt do exactly the same again", his family said.

PC Charlie Guenigault was said to have taken on the knife-wielding attackers with his bare hands, leaving him badly injured.

In a statement, his family said they were "extremely proud" of his "immense bravery" in facing down the killers on Saturday night.

They said: "Given the opportunity again, Charlie would no doubt do exactly the same if faced with the same situation; helping a fellow police officer in need and protecting the public."

Man found beaten to death in Ilford car park named

A 54-year-old homeless man who was found battered to death next to a burnt-out car in east London has been named as Hassamam Ettakkal.

His body was discovered at a car park in Castleton Road, Ilford on 29 May.

At a hearing today at the Old Bailey Adil Mahmood, 36, of London Road, Mitcham, appeared charged with his murder and arson with intent to endanger life.

A trial date was set for 27 November.

Prosecuting, Daniel Pawson-Pounds, said the victim had been living in a vehicle.

He said the deceased was found beside the burnt-out vehicle with "fresh injuries" and had died at the scene.

Image caption: The body was found in a car park on Castleton Road in Ilford

Reporter Manveen Rana investigates the background of one of the London attackers.

Life support treatment 'should now stop' for sick baby Charlie Gard

A couple who want to take their sick baby son to the United States for treatment have lost a fight in the Supreme Court.

Chris Gard and Connie Yates want 10-month-old Charlie Gard, who suffers from a rare genetic condition and has brain damage, to undergo a therapy trial.

Charlie's mother broke down in tears and screamed as justices announced their decision and was led from the court by lawyers.

Specialists at Great Ormond Street Hospital in London, where Charlie is being cared for, say therapy proposed by a doctor in America is experimental and will not help. They say life support treatment should stop.

A High Court judge in April ruled against a trip to America and in favour of Great Ormond Street doctors.

Mr Justice Francis concluded that life support treatment should end and said Charlie should be allowed to die with dignity. Three Court of Appeal judges upheld that ruling in May.

Charlie Gard's mother sobs after bid fails

Jane Dreaper

Health Correspondent

The parents of baby Charlie Gard have failed in their bid to have their case heard in full at the Supreme Court.

His mother sobbed loudly while the ruling was announced.

Ten-month-old Charlie has been in intensive care at Great Ormond Street Hospital since October last year.

The Family division of the High Court agreed two months ago that the hospital could withdraw Charlie's life support.

His parents have raised more than £1.3m through an internet appeal, in the hope they could take him to America for an experimental treatment.

Breaking

Parents of Charlie Gard lose their Supreme Court fight

Chris Gard and Connie Yates, who want to take their sick baby son Charlie Gard to the USA for treatment, have lost a fight in the Supreme Court.

Trial date set after Finchley Great North Leisure Park death

Two men have appeared at the Old Bailey charged with the murder of a man who was struck by a car at a retail park in north London.

Seyyed Rasta Mir-Feyzi, 23, was hit by a vehicle in the car park of the Great North Leisure Park in Finchley on 31 May.

He died in hospital from a head injury the following day.

Yasir Ibrahim, 21, of Maddison Close, East Finchley and Haaris Rana, 21, of Stainby Close, West Drayton, both appeared at court for today's preliminary hearing.

Rana is also charged with driving whilst disqualified.

Both will face trial on 20 November.

Image caption: A post mortem found Seyyed Rasta Mir-Feyzi died from a head injury

Trafalgar Square evacuated after suspicious package found

General election 2017 results night: When will we know who's won?

Borough Market to remain closed this weekend

Watch: A plague of poo bags in London's beauty spots

There's a new form of littering plaguing some of London's beauty spots.

It involves some dog owners leaving the bags they're meant to take away, hanging off trees.

Keep Britain Tidy says it's a disgusting development which needs to stop.

Afternoon weather: Dry and breezy

Today will be dry and breezy across the boards. Skies will brighten up later, bringing some warm sunny spells.

Maximum temperature: 18C (64F).