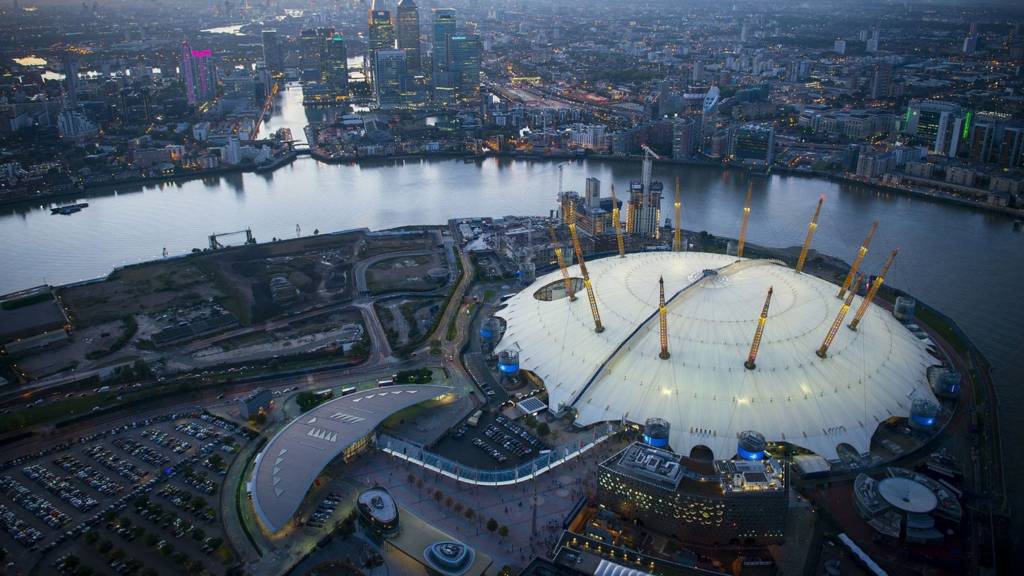 BBC London Live: As it happened
Summary
Updates on Friday 21 July
Goodbye from BBC London Live

Updates for London have now ended for the day but we'll be back at 08:00 on Monday with all the latest videos, news, sport, travel and weather.

Have a great weekend.

Tonight's weather: Becoming fresher

Outbreaks of rain will move eastwards across the city overnight. It will be followed by clear spells, and with a fresher feel it will be more comfortable for sleeping than recent nights.

Minimum temperature: 14C (57F).

Watch: How do you avoid holiday traffic jams?

Traffic jams are an unavoidable feature of any British holiday - or are they?

These tips might help you reach your destination more quickly.

Major works at Waterloo station this August

Waiting for Louis Tomlinson: The girls dedicated to the One Direction star

The fans who are willing to wait all night for a glimpse of their favourite star outside the BBC's central London studios.

Produced by: Mohamed Madi, Ameer Ahmed and Alice Milner.

Severe disruption: London eastbound

BBC News Travel

London eastbound severe disruption, from London Road to New Kent Road.

London - Elephant and Castle in Walworth blocked and queuing traffic eastbound from the London Road junction to the New Kent Road junction, because of an overturned car.

To report traffic and travel incidents dial 0330 123 0184 at any time

The British Museum has been evacuated due to security concerns caused by a suspicious vehicle in nearby Russell Square.

Unconfirmed reports on twitter suggested the police evacuated Russell Square before carrying out a controlled explosion. It is believed the square has since been reopened.

A Met spokeswoman said police were called to an "unattended vehicle" and that the situation had now been "stood down".

Severe delays on Tube due to signal failure

BBC London Travel

BBC Radio London Travel

There are severe delays on the Hammersmith & City and District lines due to a signal failure at Aldgate East.

It means there is disruption between Tower Hill to Upminster eastbound and Aldgate East to Earls Court westbound.

Severe disruption: A4200 London both ways

BBC News Travel

A4200 London both ways severe disruption, at B502 Guilford Street.

A4200 London - A4200 Russell Square in Bloomsbury closed and queuing traffic in both directions at the B502 Guilford Street junction, because of a security alert. Diversion in operation - 10,188,X68.

To report traffic and travel incidents dial 0330 123 0184 at any time

Police keep open mind over possible 'honour killing'

Detectives are investigating the murder of a young woman in a possible so-called honour killing.

The body of the woman, who was believed to be 19, was found at a house in Kingston, London, just three hours after she was reported missing along with another woman, who is believed to be in her 20s.

Police said the pair may have been forced to go to the address by a man they both knew before being subjected to a "violent attack".

The older woman managed to escape to get help and was admitted to a south London hospital with stab and slash wounds on Wednesday evening before police went to the house in Coombe Lane West.

The Met insisted that contrary to some newspaper reports the victim was discovered intact at around 20:00.

Asked if police were looking into whether the murder was being treated as a so-called honour killing, the Met said detectives are keeping an "open mind".

A 33-year-old man, who was arrested at an address in Kent, and a 28-year-old man, who was arrested after police stopped a vehicle in New Malden in south-west London, are in custody on suspicion of murder.

A woman, 29, who was arrested on suspicion of assisting an offender, was released under investigation, and police said they are not looking for anyone else in connection with the case.

Hunt for moped riders after father killed in suspected Rolex robbery

Breaking

Charlie Gard scan makes 'sad reading'

A new scan on Charlie Gard makes for "sad reading", his parents have been told by a lawyer representing Great Ormond Street Hospital.