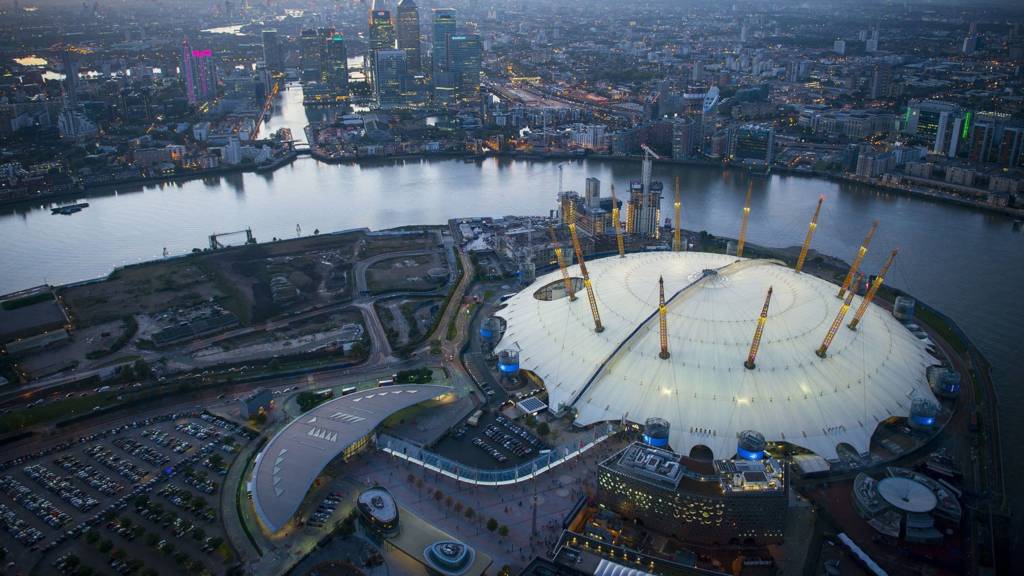 BBC London Live: As it happened
Goodbye from BBC London Live

Updates for London have now ended for the day but we'll be back at 08:00 on Monday with all the latest videos, news, sport, travel and weather.

Have a great weekend.

Tonight's weather: Heavy rain

It will be a dry start to the evening but rain will quickly arrive, becoming heavy in places, accompanied by strong winds.

The rain will move away through the early hours with clear skies following on behind. Minimum temperature: 14C (57F).

How luxury London flats led to the downfall of Pakistan's prime minister

Nawaz Sharif has resigned as Pakistan's prime minister, after the Supreme Court barred him from public office.

That ruling followed a probe into his family's wealth, after the release of the Panama Papers revealed Mr Sharif's children owned offshore companies and assets which were not declared on his family's wealth statement.

The trail leads from the British Virgin Islands to luxury apartments in Mayfair.

U-turn on fire door risks at tower block

Islington Tribune

Newspaper

Watch: London's underground post train back on track

The BBC's Richard Collings gets the first ride on the Post Office's miniature underground letter train, originally built in 1915 and now reopened as part of a museum telling the story of the UK's postal system.

Arrest over Bethnal Green acid attack

A 23-year-old man has been arrested in connection with an acid attack in Bethnal Green.

The attack happened at 19:00 on Tuesday when two men - aged 23 and 24 - were attacked with a noxious substance in Roman Road.

The victims were treated at the scene before being taken to hospital.

Police say whilst their condition is not life-threatening is "life changing".

Watch: David Barda, Data Protection Solicitor on the seriousness of the data breaches

Hundreds of sensitive documents have been stored in an unlocked room on a south London estate.

The paperwork related to child protection and rent arrears issues, showing names, addresses, and other confidential information.

It was left at the Gardun Estate in Clapham. The data regulator can fine up to half a million pounds for breaches.

Lambeth Council has now secured the site and ordered an urgent review.

Kensington MP says council colleague 'beaten up' over Grenfell fire

Violence and abuse has been directed at those working for the authorities behind Grenfell Tower despite them having no links to the disaster, Kensington's MP has revealed.

Emma Dent Coad claimed life had become "very unpleasant" after internet trolls targeted her over past roles at both the council and the organisation managing the tower.

One council colleague was assaulted in the street several weeks after the fire, but had no history with the building, she claimed.

Anger has mounted that a refurbishment of the council-owned block was allowed to go ahead with flammable materials installed in its exterior.

Ms Dent Coad claimed neither her roles on the board of the Kensington and Chelsea Tenant Management Organisation or on the council's Housing and Property Scrutiny Committee afforded influence over which materials were used in the refurbishment of the building.

More than 80 people were killed in the blaze which devastated the 24-storey building on 14 June.

Mermaids gather to compete for UK title

Image caption: Natalia Suvorova from London

The UK's top mermaids are gathering this weekend in Northampton to battle it out for the national Miss Mermaid crown. But just what is it that motivates someone to don a tail and morph into a creature that is half-woman, half-fish? The BBC has dived into this unusual world to find out more.

"For me, mermaids are the spirit of nature and dreams," says Miss Mermaid London, 32-year-old Natalia Suvorova.

Afternoon weather: Breezy and feeling cool

Cloud will continue to thicken and it will become breezy, with some sporadic outbreaks of rain.

There will be the occasional bright spell too, but it will feel cool for late July. Maximum temperature: 21C (70F).

Man denies Grenfell fraud charges

A man has denied pretending his family died in the Grenfell Tower fire to get almost £10,000 from the victim relief fund.

Anh Nhu Nguyen entered pleas of not guilty on two counts of fraud by false representation when he appeared at Southwark Crown Court earlier.

The 52-year-old claimed he lived in the North Kensington block and that his wife and son had died in the blaze, a previous court hearing was told.

Mr Nguyen, of Beckenham, south-east London, is accused of conning charities and Kensington and Chelsea Council out of almost £10,000 by posing as a victim of the disaster for almost two weeks.

He was allegedly given a hotel room, clothing, food, electrical items and cash after he went to Westway Sports Centre, which had been set up as a relief hub, claiming to have lost all his possessions, Westminster Magistrates' Court heard last month.

Mr Nguyen was remanded in custody and his trial is expected to take place at Southwark Crown Court in the week beginning 4 December.

More than 80 people were killed in the blaze which devastated the 24-storey building on 14 June, leaving scores of others homeless.