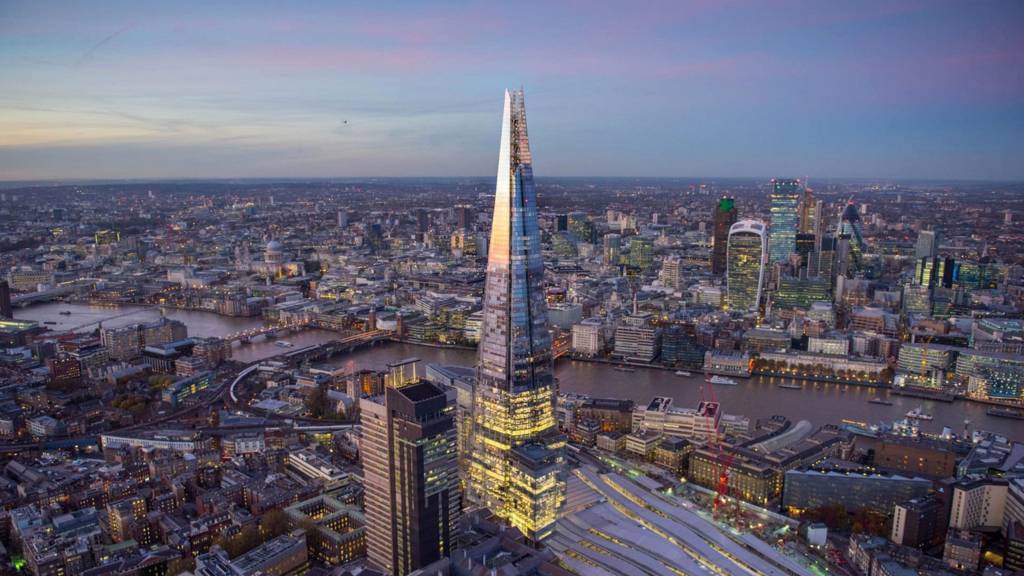 BBC London Live: As it happened
Summary
Updates on Friday 4 August
Goodbye from BBC London Live

Updates for London have now ended for the week but we'll be back at 08:00 on Monday with the latest videos, news, sport, travel and weather.

Have a great weekend.

Evening weather: Showers dying away

Any very isolated showers will soon fade away, leading to dry conditions across London overnight.

The winds will also gradually ease, with some clearer spells developing too.

Minimum Temperature: 13C (55F).

It was our agonising job as Charlie Gard's care team to say: enough

Five councils offer care leavers financial help

Young people in care are among the most vulnerable in society.

One in four homeless people have been looked after by their local authority, 70% of sex workers have been in care.

So, five London councils have taken steps to offer financial help to ensure those who leave the care system are better supported.

'Crossrail train' appears under London museum

Firefighters tackle blaze at tower block used in TV comedy Only Fools and Horses

Severe disruption: A3220 London southbound

BBC News Travel

A3220 London southbound severe disruption, between Ariel Way and A402 Shepherd's Bush Green.

A3220 London - A3220 closed and stationary traffic southbound between Westfield and Holland Park Roundabout, because of a car fire.

To report traffic and travel incidents dial 0330 123 0184 at any time

What's happening at Waterloo in 90 seconds

Paul Clifton

Transport correspondent, BBC South Today

Confused about how the works at London Waterloo might affect your travel arrangements?

Passengers face three weeks of disruption as a major engineering project at the UK's busiest train station begins on Saturday.

BBC transport correspondent, Paul Clifton, explains how the closure of ten platforms might impact journey's.

'I thought if I'm going to die, I might as well die trying' - Grenfell Tower survivor

Stronger punishment for acid attack perpetrators

People caught with acid or a corrosive substance will now be charged as having an offensive weapon if it can be proved that they had intended to use it to cause serious injury.

The new guidelines also state that if acid is thrown with intent to cause injury, the perpetrator can be charged even if no injury is caused. Where serious injury is caused, they can now be charged with GBH.

The Crown Prosecution Service has issued this guidance in light of a recent spate of acid attacks in the city.

MPs declare Wimbledon and Glastonbury tickets

MPs have enjoyed free activities from Wimbledon to Glastonbury, according to their latest register of interests.

Commons Speaker John Bercow, a tennis fan, received two tickets for the Royal Box at Wimbledon, worth £8,590.

Labour deputy leader Tom Watson also got two cheaper Wimbledon tickets while Tories Damian Collins and Nigel Adams declared Glastonbury tickets.

Meanwhile Theresa May registered a discount card from shoe shop Russell & Bromley.

Grenfell resident: Stop the racist abuse

Lilian says she is afraid to tell people she is a Grenfell survivor, for fear of the reaction.

World Athletics Championships begin in London

Jamaican sprint great Usain Bolt and British distance legend Mo Farah will attempt to sign off with gold at the World Championships which begins in London on Friday.

The pair, who have 28 world and Olympic titles between them, will both retire from the track by the end of the season.

Elsewhere, Jamaica's Elaine Thompson and Dutchwoman Dafne Schippers renew their sprint rivalry, while Britain's Laura Muir will attempt a formidable 1500m-5,000m double.