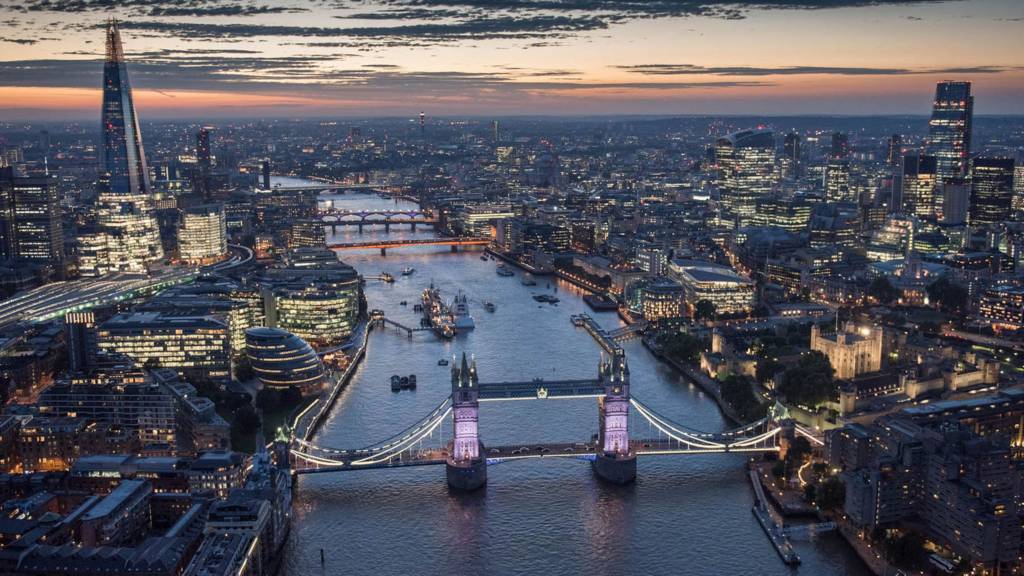 BBC London Live: As it happened
Updates for London have ended for the day but we'll be back at 08:00 on Monday with the latest videos, news, sport, travel and weather.

Have a good weekend.

Tonight's weather: Dry and cold

Tonight will be dry with clear periods and light winds, allowing it to become cold again with another widespread air frost. The odd mist or shallow fog patch forming too.

Minimum temperature: -1 to 2°C (30 to 36°F).

Celebrating the talent of young Londoners

Hundreds of young people will take part in one of London's largest urban youth talent shows tonight.

Past winners include street dancers Diversity and singer Leona Lewis.

Its been organised by The Crib youth project. It wanted to show the positive contribution young people can make when given the right support and encouragement.

Severe disruption: M25 Greater London clockwise

BBC News Travel

M25 Greater London clockwise severe disruption, between J29 for A127 and J30 for A13 Lakeside.

M25 Greater London - Two lanes closed and queuing traffic on M25 clockwise between J29, A127 (Romford) and J30, A13 (Lakeside), because of a broken down vehicle.

To report traffic and travel incidents dial 0330 123 0184 at any time

Camberwell bobsleigher Toby Olubi finally reaches Olympic dream

After years of training and fundraising – including appearances on Deal or No Deal and The Cube – Camberwell's Olympic hopeful, Toby Olubi, will finally compete in his first Winter Games later this month in Pyeongchang.

The history of the humble T-shirt in pictures

A universal fashion staple the T-shirt has become the focus of Cult – Culture – Subversion, a major new exhibition at London's Fashion and Textile Museum.

The exhibition explores the evolution of the T-shirt from its early days to the present.

'Disgraceful' dangerous driver has jail sentence increased

A dangerous driver who caused a fatal crash has had six months added to his jail sentence after an appeal.

Anthony Howell hit Adinajib Awale in Tooting, south London, in May 2015.

Howell did not stop at the scene. He went home and called the police for a crime reference number for insurance purposes, saying the damage had been caused by someone throwing something at his car.

Today, following action from the Solicitor General, the Court of Appeal increased Howell's sentence from 10 months suspended for two years to 16 months to be served immediately.

Solicitor General Robert Buckland QC MP said Howell's offence was "disgraceful".

"No sentence can bring back Mr Awale but I hope that the increase will bring his family some comfort," he added.

Severe accident: M4 Greater London eastbound

BBC News Travel

M4 Greater London eastbound severe accident, at J3 for A312 affecting J4B for .

M4 Greater London - M4 lane closed on exit slip road and queuing traffic eastbound at J3, A312 (Hayes), because of an accident involving a van and two cars. Congestion to J4b, M25 J15.

To report traffic and travel incidents dial 0330 123 0184 at any time

We used this photo by Jason Hawkes of the city's skyline as our banner, but we want a new picture every day to show off the capital.

Have you taken a photo of your part of London which you think would be suitable? If so, email it in high resolution (2048 x 1152 or 1680 x 945) to london.locallive@bbc.co.uk.

What to look out for at London Fashion Week

It was good news for fans of catwalks and cocktail parties on Thursday evening as London Fashion Week got under way.

The event is held twice a year, in February and September, and is sandwiched between New York Fashion Week (which concluded on Wednesday), and Milan, which begins next week.

Designers' collections remain a closely-guarded secret until they debut on the catwalk, but here are a few things to look out for over the weekend.

Severe disruption: A300 London northbound

BBC News Travel

A300 London northbound severe disruption, between A3200 Southwark Street and Sumner Street.

A300 London - A300 Southwark Bridge Road in Southwark closed northbound between the A3200 Southwark Street junction and the Sumner Street junction, because of a police incident.

To report traffic and travel incidents dial 0330 123 0184 at any time

Last chance for your own cup glory!

#FAPeoplesCup

The deadline to get involved in the 2018 FA People's Cup is midnight THIS Sunday - so get your entry in now.

It's FREE
There are 18 different categories
You get the chance to play at St George's Park and go to the FA Cup final

What have you got to lose?

Find out all the details and how to sign up here.

Arsenal ease to first-leg Europa League win at Ostersunds FK

Arsene Wenger praised his Arsenal side for the way they overcame unfamiliar surroundings as they easily beat Swedish side Ostersunds FK to more or less guarantee their place in the last 16 of the Europa League.

The game was played in -4C temperatures on a 4G plastic pitch at the Jamtkraft Arena, but the visitors made light of alien conditions to win comfortably.

Left-back Nacho Monreal scored the Gunners' first from close range when Ostersund goalkeeper Aly Keita fumbled Alex Iwobi's strike.

Then the home side's centre-back Sotirios Papagiannopoulos diverted Henrikh Mkhitaryan's cross into his own net after the Armenian seized on a loose pass.