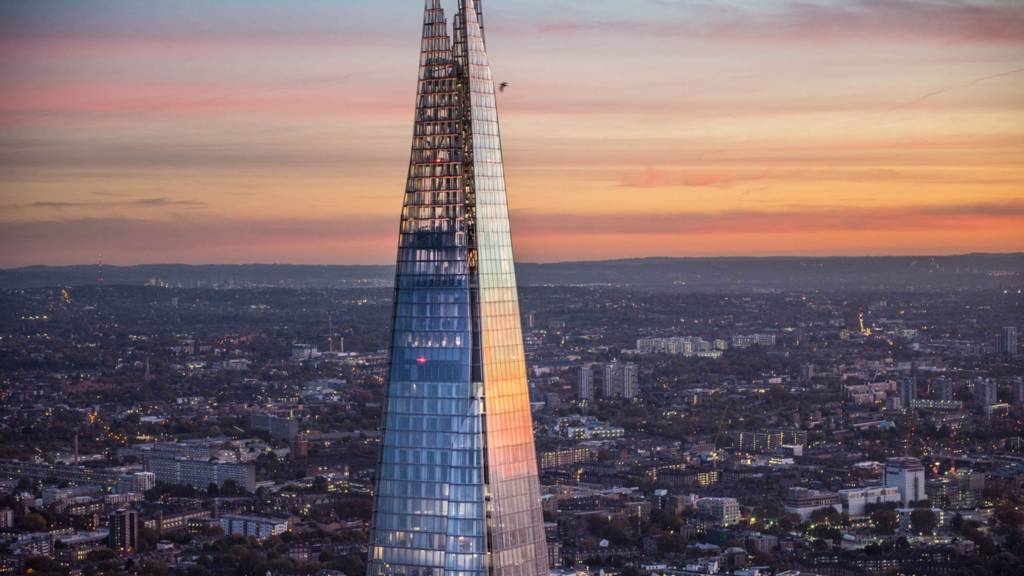 BBC London Live: As it happened
By Rachel Schraer

BBC Reality Check

By Neil Johnston

BBC Sport

By Timothy Abraham

BBC Sport

Updates for London have ended for the week but we'll be back at 08:00 on Monday with the latest news, sport, travel and weather.

Have a great weekend.

Evening weather: Clear spells developing

Rain will ease for a time in the evening, with some clear spells developing.

However, showery rain will redevelop later in the night. Winds will become fresh to strong and gusty in exposed places.

Minimum Temperature: 7C to 10C (45F to 50F).

Smithfield Market to move to Dagenham

Local Democracy Reporting Service

The City's historic Smithfield Market will be moved to the site of a former power station on the edges of east London under plans to free up central land for housing.

The centuries-old meat market in Farringdon along with Billingsgate and New Spitalfields markets will move to the Barking Reach site in Dagenham.

It will be the first time in 800 years the markets have not been in the City.

A public consultation will launch this summer and the City of London Corporation.

The move will also require a private Bill to be to be passed by Parliament and the corporation is expected to submit the proposed legislation in November 2020.

Catherine McGuinness, policy chair at the City of London Corporation, said: "The City's three world-leading wholesale food markets at Billingsgate, New Spitalfields and Smithfield have been serving our citizens for hundreds of years, and we are committed to their future for London.

"In order to secure their continued success, and after careful consideration of a number of options, Barking Reach has today been agreed as the preferred site for consolidating the City Corporation's wholesale markets.

"We intend to use this new site to offer more modern facilities and space for traders to grow so that they can continue to support the capital's food economy."

Barking Reach, which the City bought in December, beat a former oil refinery site in Thurrock, Essex, Silvertown near City airport in Newham and Fairlop in Redbridge to be chosen as the home of the new markets.

Barking and Dagenham council leader Darren Rodwell said: "We will be the home of London's markets. I'm really proud of the history of this borough and where we are going in the future.

"Lets look forward to bringing London east. Lets look forward to what we will see in the future, which will be job in fishmongers, butchers and everything that will come along with these markets."

Drill music 'adapting and evolving'

In January, two 21-year-olds pleaded guilty to breaching a gang injunction order after a video of them performing a song, which police say incites violence, was posted to social media.

This might be the kind of story you're used to hearing about drill music if you're not a fan of it.

Drill has been linked to gangs, violence and murder over the past few years.

But Skengdo and AM, the rappers mentioned above who received suspended prison sentences in January, say it's an art form like any other - and they're just reflecting life as they see it around them.

"We don't always talk about violence, we talk about solutions, we talk about economic problems, we talk about the repercussions of violence. We cover a whole load of different ways to understand what's going on," AM tells BBC 1Xtra's Twin B.

"When they want to talk about drill it's always negativity. I don't want to be seen in that light 24/7," Skengdo says.

More than £247,000 raised for homeless charities

Londoners raised more than £247,000 for the mayor of London's winter rough sleeping campaign.

The scheme was launched at the end of November 2018 by Sadiq Khan who appealed to the public to give money, refer rough sleepers to support services via StreetLink, and volunteer their time to homelessness charities.

Mr Khan said the money, which will be split equally between 22 charities, "will go towards the essential, often life-saving work being carried out by homelessness charities across London every day."

Tracking the toxic air that's killing millions

The air we breathe is killing us.

The World Health Organisation (WHO) says air pollution causes the death of seven million people a year and accounts for a third of fatalities from stroke, lung cancer and heart disease, with more than 90% of children breathing toxic air every day.

Until we tackle the root causes of air pollution - burning fossil fuels mainly - we can at least learn where and when it is likely to be at its most dangerous.

And this is where the data collected by tens of thousands of air quality sensors and analysed in real time by machine learning algorithms could help.

London was once nicknamed "The Big Smoke" in its coal-burning industrial heyday. Now it is traffic pollution that's smothering the UK's capital with "filthy, toxic air", according to mayor Sadiq Khan. This pollution contributes to more than 9,000 deaths a year, medical experts have estimated.

The Alan Turing Institute, a research centre specialising in data science and artificial intelligence (AI), has been developing a programme that can sift through vast quantities of real time data from more than 1,200 remote sensors across the Greater London area.

Bastille star Dan Smith trains for the London Marathon in Zambia.

What will the weather be like for the London marathon?