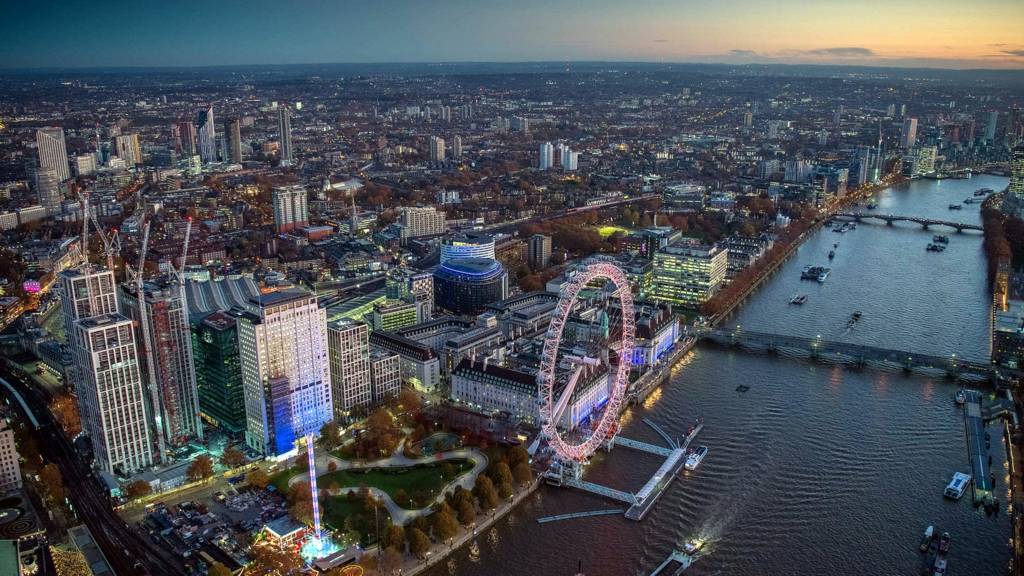 BBC London Live: As it happened
Summary
Updates on Friday 14 June
Updates for London have ended for the day but we'll be back at 08:00 on Monday with the latest news, sport, travel and weather.

Have a great weekend.

'Grenfell Tower fire brought us together'

When the Grenfell Tower fire killed 72 people it destroyed families and friendships.

But while many lost friends, the disaster brought others together.

Before the fire, Mouna El-Ogbani and Turafat Yilma were casual acquaintances. After the fire, through their grief and fight for answers, they've cemented their friendship and are now ''like sisters''.

Tonight's weather: Showers dying out

Any lingering daytime showers should soon die out and it will be dry tonight. There will be some clear periods and it will be a little cooler than last night.

Minimum temperature: 9 to 12°C (48 to 54°F).

We used this wonderful photo by Jason Hawkes of the city's skyline as our banner, but we want a new picture every day to show off the capital.

Have you taken a photo of your part of London which you think would be suitable? If so, email it in high resolution (2048 x 1152 or 1680 x 945) to london.locallive@bbc.co.uk.

Councillor to contest Assembly seat for Lib Dems

Local Democracy Reporting Service

A Haringey councillor will contest a London Assembly seat for the Liberal Democrats in next year's elections.

Dawn Barnes is hoping to secure the Enfield and Haringey seat, currently held by Labour's Joanne McCartney.

Ms Barnes took her Crouch End seat on Haringey Council from Labour in last year's local elections.

She previously stood for the Enfield and Haringey London Assembly seat in 2012, finishing in third place behind Labour's Ms McCartney and Conservative candidate Andy Hemsted.

Ms Barnes said in a statement she was "delighted" to have been chosen to represent the Liberal Democrats.

She said: "Being the candidate for Enfield and Haringey is special to me, as I have lived in one or other borough since I came to the city in 2007.

"London faces huge challenges not just from Brexit, but also from knife crime, the pressing need for affordable housing and better air quality."

The London Assembly elections will take place on 7 May 2020.

The names of the victims who died in the Grenfell tower fire are read out during a memorial service.

Extinction Rebellion protest in rush hour

Climate change campaigners blocked commuter routes in east London during Friday's rush hour.

Extinction Rebellion protesters stood in front of traffic on the A20 near Lewisham station to demonstrate over air quality in the borough.

Harry Gibson, 35, was taking part in the action, and said: "The environment catastrophe will far outweigh the damage caused by a few roadblocks on a Friday morning."

The Rt Revd Dr Graham Tomlin, Bishop of Kensington speaks at the Grenfell second anniversary memorial service.

Afternoon weather: Sunny and warmer

Sunny spells this afternoon, and it will be warmer than over past days. There will be a few scattered showers around, but they are not expected to be as heavy as in recent days.

Maximum temperature: 15 to 18°C (59 to 64°F).