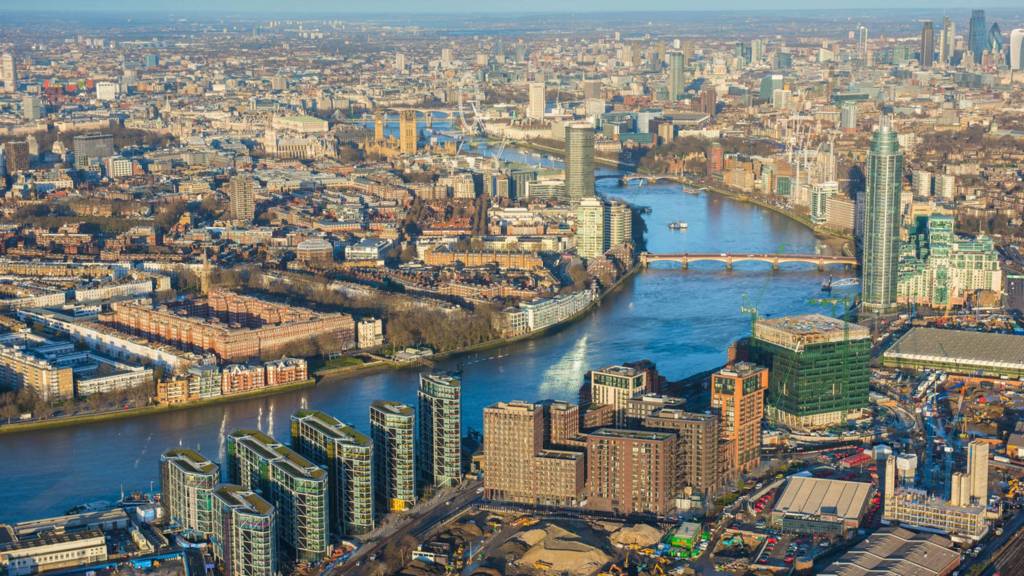 BBC London As it happened
Updates for London have ended for the day but we'll be back at 08:00 on Monday with the latest news, sport, travel and weather.

Have a great weekend.

Festival and toasts to mark Seven Dials anniversary

Copyright: Seven Dials Trust

The 30th anniversary of the reconstruction of the Sundial Pillar in Seven Dials will be celebrated on Saturday with a toast to HRH Princess Beatrix of the Netherlands as part of a community festival.

The pillar was originally created as part of Thomas Neale's development of the area in 1693, but it was removed in 1773.

Copyright: Seven Dials Trust

It was rebuilt by the Seven Dials Trust as part of attempts to reinvigorate an area which is believed to be the last remaining neighbourhood in London dating from Stuart times.

The monument was subsequently unveiled by the Dutch royal in 1989.

Copyright: Seven Dials Trust

Sir Keir Starmer QC MP and the Lord Mayor of Westminster will be among those assembling at the pillar to toast the royal while street stalls, exhibitions and street performances will also take place.

Copyright: Seven Dials Trust

Flags to fly in Newham to mark Armed Forces Day

Local Democracy Reporting Service

Newham council will be hoisting flags at its town halls this weekend in honour of the armed forces.

The flags, with the slogan "Armed Forces Day, show your support", will be on display in Stratford and East Ham from tomorrow.

Councillor Terry Paul said: "We fly the flag to salute our armed forces who protect us, defend this country's interests and answer the call to deal with humanitarian disasters across the globe.

"They face risk every day and some fall in the line of duty. We are proud of those servicemen and women who call Newham home. We owe them gratitude and respect and our support."

Armed Forces Day raises awareness of the contribution made by those who serve or have served in the Army, Royal Air Force or Navy.

Cllr Paul said the flags should not be seen as support for any war.

He added: "Our decision to fly they flag must not be seen as support for war or conflict or government policy. It is about people and their families and how we can look after them during and after their dedicated service."

We used this wonderful photo by Jason Hawkes of the city as our banner, but we want a new picture every day to show off the capital.

Have you taken a photo of your part of London which you think would be suitable? If so, email it in high resolution (2048 x 1152 or 1680 x 945) to london.locallive@bbc.co.uk.

Severe accident: A41 London northbound

BBC News Travel

A41 London northbound severe accident, from Bickenhall Street to Melcombe Street.

A41 London - A41 Baker Street in Marylebone partially blocked and it's slow northbound from the Bickenhall Street junction to the Melcombe Street junction, because of an accident.

To report traffic and travel incidents dial 0330 123 0184 at any time

Dog missing since Monday found beside Waterloo tracks

A dog which went missing from Tooting on Monday has been reunited with his owners after he was spotted beside rail tracks at London Waterloo Station at rush hour.

Pip, a Jack Russell Terrier cross, had been sighted alongside live tracks at stations like Clapham Junction during the week, after he ran off towards Balham from Tooting Bec Common.

He was retrieved this morning outside the UK's busiest railway station by British Transport Police and Network Rail, and has now been reunited with his owners.

London weather: Dry, warm and sunny

This afternoon will be dry with plenty of sunshine. Feeling warm but breezy at times.

Maximum temperature: 21 to 24°C (70 to 75°F).

Man arrested after teenager shot in Tulse Hill

An 18-year-old man has been arrested on suspicion of murder after a teenager was shot in Tulse Hill.

A 17-year-old boy arrived at hospital with gunshot wounds after police were called to reports of shots being fired on Tulse Hill Estate at 21:40 on 16 June. He remains in a critical condition.

The 18-year-old was arrested on Thursday and is currently in custody at a central London police station.

Det Insp Ed Facer said the shooting happened "outside the community centre where a Father's Day event was taking place" and he was "confident that there are witnesses who have not yet come forward".

Mass police operation in place for Wimbledon

Image caption: British number one Kyle Edmund believes he can win Wimbledon this year

Police are planning a show of force to protect the 50,000 people expected to attend the Wimbledon tournament next week.

The Met said there will be a strong presence comprising both uniformed and plain-clothes officers for the duration of the tournament, a magnet for celebrities and members of the royal family.

Officers from Project Servator - a unit trained in intelligence-gathering - will be also on patrol to detect and disrupt any potential threats to the event from criminals or terrorists.

Armed officers and mobile reserve units will be on stand-by.

Superintendent Jo Edwards said "it is fantastic" that south-west London is home to "one of the most anticipated annual events in sport".

"It is our job to prevent crime and ensure everyone's safety so fans can enjoy the spectacle, and we have been working closely with the All England Lawn Tennis Club, British Transport Police and other partners to help deliver a memorable event."

He added that while "all eyes will be on the world-class tennis on display", the force urged people to be vigilant and report anything suspicious.

The tournament will last between 1-14 July.

London Eye-owner Merlin Entertainments gets £4.8bn offer

London Eye, Legoland and Madame Tussauds waxworks owner Merlin Entertainments has accepted a £4.8bn offer for the firm.

A group of investors, led by the Danish billionaire family which controls the separate toy firm Lego, has made the approach alongside a group of other private investors.

Kirkbi Invest says it has the money and experience to "realise the company's potential to grow".

Rainbow crossing marks Pride month

Local Democracy Reporting Service

A "rainbow road crossing" has been unveiled in Tower Hamlets and Hackney celebration of Pride month.

The colourful markings were painted in Hackney Road on the border of the two boroughs.

Mayor John Biggs and Mayor of Hackney Philip Glanville unveiled the crossing.

Mr Biggs said: "It was great to join Mayor Glanville, alongside members of staff, the community and councillors from both our great boroughs to celebrate the installation of the special Pride crossing.

"The crossing will provide a colourful and powerful reminder of the importance of Pride and of demonstrating our ongoing friendship and solidarity with our LGBT+ friends and neighbours."

Tower Hamlets council has also teamed up with East London Out Project (ELOP) – an LGBT+ support organisation – to provide several free events during Pride month.

These include the Pride Picnic in the Park on 30 June from 14:00 to 18:00 in Victoria Park and a Pride film screening on 20 July at 20:00 in Poplar Union.

Watch: Latest BBC London news headlines

Tarah Welsh has this morning's top stories from the BBC London newsroom.

RBKC leader issues warning to next prime minister

Local Democracy Reporting Service

The leader of Kensington and Chelsea council has delivered a message to the next prime minister – to honour commitments made to people who were bereaved or survived the Grenfell Tower fire.

Conservative politician, Elizabeth Campbell, used her leader's statement at full council to warn the next person to take the helm at Number 10 they must deliver.

She warned the current and former Foreign Secretary Jeremy Hunt and Boris Johnson – who are both vying for the top job – they must step up to the plate when the winner of the leadership contest takes over at the end of July.

Councillor Campbell said: "Grenfell needs to remain a clear priority for the next government. The next prime minister needs to walk into Number 10 knowing that this community and this council is expecting to see commitments honoured.

"We expect the millions for the refurbishment of the Lancaster West estate we expect the families to receive NHS support and funding for the future. We expect the Inquiry to move quickly, be thorough and find the truth."

Shortly after the fire in June 2017 prime minister Theresa May visited the area in North Kensington and promised to rehouse the traumatised survivors within three weeks – a pledge which proved undeliverable.

Today's London weather: Sunny and warm

A grey start with mist and low cloud.

It will soon brighten up with plenty of sunshine in the afternoon. A warm day but breezy at times.

Maximum Temperature: 21C to 24C (70F to 75F).