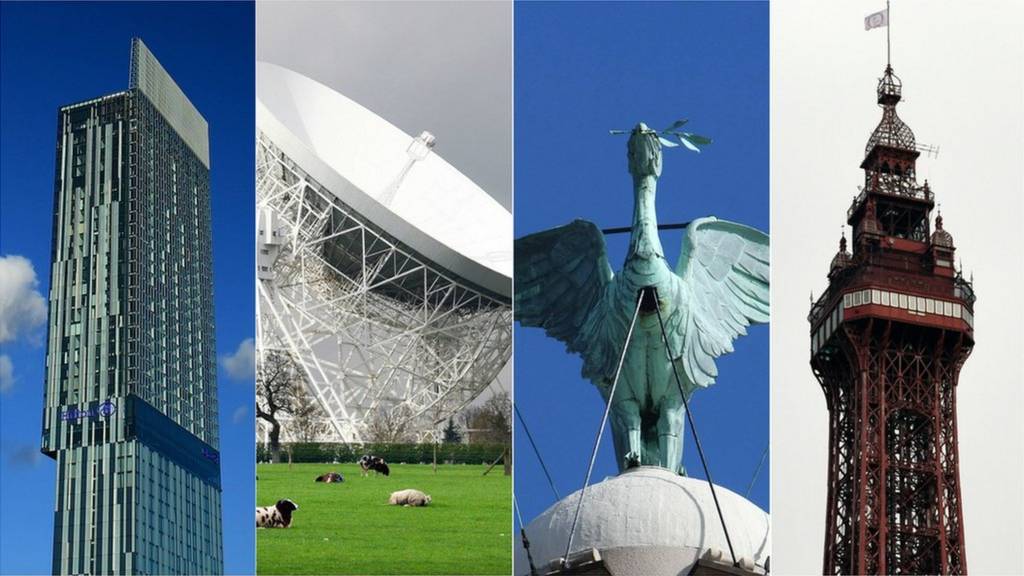 BBC Local Live: North West of England
Summary
'Enormous' £1m cannabis farm disguised in Darwen mill
Bury 'two years behind' on special needs provision, Ofsted says
Call for fox hunt law change after ruling in Macclesfield case
Northern cities receive £15m culture boost
Our live coverage across the day

That's all for Friday's live coverage, but we'll be back from 08:00 on Monday with more news, sport, travel and weather from across the region.

In the meantime this page will be updated automatically with material from across the BBC.

Thanks for joining us, and have a great weekend.

The odd shower may continue overnight, but most will be dry with lengthy clear spells allowing it to turn chilly, especially in rural parts.

Thicker cloud will arrive in the south towards dawn, perhaps with a few showers.

More at BBC Weather.

Chihuahua puppy stolen at knifepoint

Copyright: Greater Manchester Police

Image caption: Dalai the four-month-old Chihuahua.

A Chihuahua puppy has been stolen at knife point from its owner who has chased the thief in Manchester.

Four-month-old Dalai was sitting next to his owner outside his home in Addison Close, Ardwick on Thursday July 27 when a man grabbed him just after 23:00 BST.

Police said he gave chase but was then threatened with a knife by the thief's accomplice.

Det Con Tom Munnery of Greater Manchester Police said: "Dalai's family have been left devastated by this and want nothing more than him returned safely. "

Food 11 months past use-by-date for sale in Manchester shop

A Manchester convenience store has been fined more than £9,500 after food items were discovered on sale that were nearly a year past their use-by date.

During a visit to Kashmir Mart in Cheetham Hill on 14 June 2016 council officers found a pack of sliced chicken tikka with a use-by date of 29 August 2015, six packets of sliced chicken breast with a use-by date of 17 November 2015 and 12 packs of mortadella with a use by-date of 3 June 2016.

Awaan Enterprises (UK) Ltd, who operate Kashmir Mart, pleaded guilty to having food on sale past its use-by date at Manchester Magistrates' Court.

The company was fined £8,000 and ordered to pay cost of £1,673.

Quote Message: The negligence of this company put the public at risk, if sold and unwittingly eaten these items could have made someone seriously ill and it is only luck and the diligence of our officers that prevented the worst-case scenario from unfolding. from Councillor Nigel Murphy Manchester City Council

Latest headlines for the North West

A man who shot a woman in the vagina at a Stockport hotel is jailed for 10 years

Amir Khan and wife Faryal 'to split' according to their very public Twitter spat

Amir Khan has announced on social media that he and his wife Faryal are "to split".

He also seemingly accuses her of cheating on him with fellow boxer Anthony Joshua.

His wife has responded accusing Amir Khan of cheating: "I think he just needs some attention because boxing hasn't been going well."

Anthony Joshua has denied any relationship, saying he has "never even met" Faryal Makhdoom Khan.

Severe accident: M62 Greater Manchester westbound

BBC News Travel

M62 Greater Manchester westbound severe accident, between J19 for A6046 and J18 for M60.

M62 Greater Manchester - Very slow traffic and one lane closed on M62 westbound between J19, A6046 (Heywood) and J18, M60 (Simister Island), because of an accident involving a car and lorry. In the roadworks area.

To report traffic and travel incidents dial 0330 123 0184 at any time

Two boys, 13, arrested over violent disorder

Two 13-year-old boys have been arrested as part of a clampdown on anti-social behaviour in Liverpool.

The youngsters were held alongside two 15-year-old boys after an alleged assault in Mill Street, Toxteth at 21:45 BST on Sunday, Merseyside Police said.

They are due to be questioned later.

Ch Insp Matt Boyle said: "We are taking appropriate action alongside partner agencies to prevent violence and disorder in the L8 area and deal with any offenders."

Call for fox hunt law change after ruling

Blackpool Illuminations get £100,000 boost

Blackpool Illuminations will be even brighter this year after getting a £100,000 sponsorship boost.

Severe disruption: M6 Lancashire southbound

BBC News Travel

M6 Lancashire southbound severe disruption, between J32 for M55 and J31 for A59 Preston New Road.

M6 Lancashire - One lane closed and heavy traffic on M6 southbound between J32, M55 (Broughton Interchange) and J31, A59 (Samlesbury), because of barrier repairs.

To report traffic and travel incidents dial 0330 123 0184 at any time

Latest headlines for the North West

The response of police officers to a disturbance that led to a 26-hour siege in Greater Manchester is to be investigated by the police watchdog
Students from Blackburn College receive their degree results four weeks after they were scheduled to be released due to an IT glitch

Severe accident: M60 Greater Manchester anti-clockwise

BBC News Travel

M60 Greater Manchester anti-clockwise severe accident, between J14 for M61 and J13 for A572.

M60 Greater Manchester - Heavy traffic and one lane blocked on M60 anticlockwise between J14, M61 (East Lancs Road) and J13, A572 (Worsley), because of an accident involving a vehicle transporter and lorry. In the roadworks area.

To report traffic and travel incidents dial 0330 123 0184 at any time

IT glitch delayed degree results released

Students at a Lancashire college whose degree results were delayed by IT issues have finally got their grades four weeks later than scheduled.

An anomaly with the data led Lancaster University to query the results from Blackburn College where a new IT system was operating.

The results should have been due on 7 July but could not be released until Lancaster University, which was the validating body, was happy data it received from the college was accurate.

A Blackburn College spokeswoman said: "Students are receiving their results today."