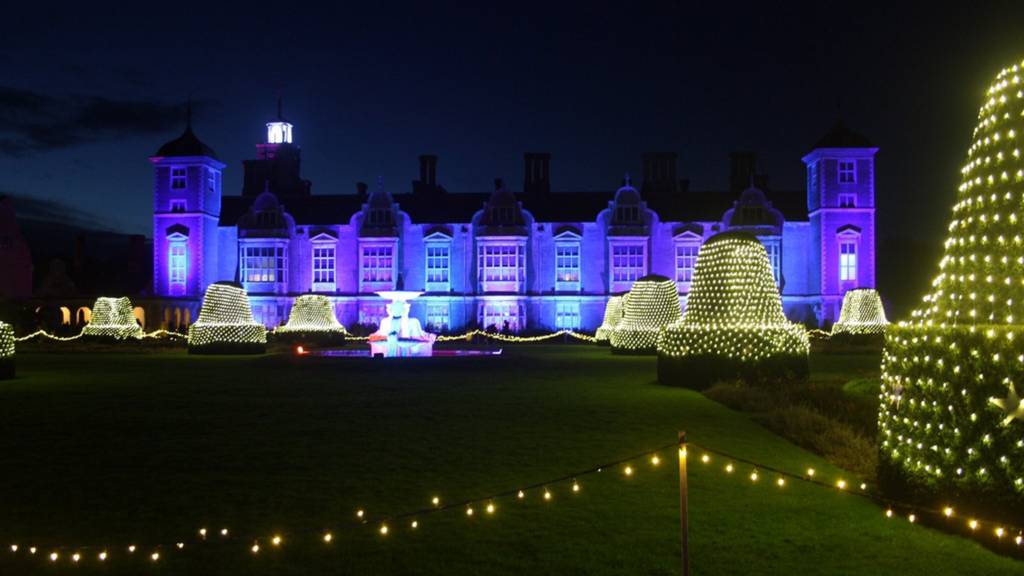 Severe accident: A140 Norfolk southbound

BBC News Travel

A140 Norfolk southbound severe accident, between A1067 Drayton High Road and A1074 Dereham Road.

A140 Norfolk - A140 Sweet Briar Road in Norwich closed and queuing traffic southbound between the A1067 Drayton High Road junction and the A1074 Dereham Road junction, because of an accident.

To report traffic and travel incidents dial 0330 123 0184 at any time

Mousumi Bakshi

BBC Radio Cambridgeshire

Severe disruption: A47 Norfolk westbound

BBC News Travel

A47 Norfolk westbound severe disruption, between Branch Road and A1064.

A47 Norfolk - A47 Acle Straight in Stokesby closed and heavy traffic westbound between the Branch Road junction and Acle Roundabout.

To report traffic and travel incidents dial 0330 123 0184 at any time

National furniture company founded in Mellis to axe 112 jobs in 'wind down'

A national furniture company, originating in Mellis nearly 40 years ago, has announced it will lose more than 112 jobs as part of an "orderly wind down" after going into administration.

Police called to 48 crashes across Norfolk as temperatures plummet

Train lines reopen after lorry hits bridge

Blocked railways lines have been reopened after a lorry hit a bridge earlier today.

Network Rail engineers have now repaired the track between Attleborough and Thetford after the lorry struck the railway bridge near Eccles Road station at about 05:30.

Debris was strewn on to the line, causing major disruption for Greater Anglia and East Midlands Trains passengers on services between Norwich and Cambridge.

Cancellations and delays are expected until 15:00, according to National Rail Enquiries - which has updates to affected trains here.

Norfolk MP's relief after being cleared of 'groping'

Andrew Sinclair

BBC Look East political correspondent

The Labour MP for Norwich South, Clive Lewis, has been cleared by his party of claims he sexually harassed a woman at the party conference in Brighton.

The sense of relief in Mr Lewis's voice when he rang me was palpable.

"It's been a nightmare," he said. "I now want to just get on with my life and put all this behind me."

The MP for Norwich South will not forget this year's party conference in a hurry. It began with him criticising the party leadership and quitting the front bench for not holding a proper debate on Brexit.

Then he was filmed at a fringe event using derogatory term about women, for which he later apologised, and then, six weeks later, a party supporter claimed she had been groped by him at the same event.

With other allegations swirling around concerning the behaviour of other MPs, the Labour Party immediately placed Mr Lewis under investigation, but it did not suspend him.

"This is so unlike Clive," one senior party official told me at the time.

His local party stood firmly behind him and he is still a popular character at Westminster.

This incident won't have damaged his long term prospects. Jeremy Corbyn still talks about him returning to the front bench at some stage.

For Mr Lewis the priority now will be to keep his head down, avoid making any controversial comments and focus on his constituency work.

And he might think twice about going to the next party conference.

Breaking

Body found during search for missing man around North Walsham

Norfolk Police say the body of a man, believed to be missing 20-year-old Ian Tang, has been found near North Walsham.

Friends search for missing man who vanished after night out

Friends and family of a man who vanished after leaving a nightclub have been searching for him again this morning.

Copyright: Norfolk Police

Ian Tang, 20, was last seen leaving club KA in North Walsham in the early hours of Sunday morning.

Volunteers went looking for him in the freezing temperatures overnight and resumed their search of the town this morning.

On Monday, police said they were "increasingly concerned for his welfare".

He is described as 5ft 8in (1.52m) tall, with short brown hair and has a tattoo of a woman's face on his left arm.

Norwich Airport opens again

Norwich Airport has now reopened, but there are still delays to flights.

An up-to-date list of arrivals and departures is available on its website.

Train disruption continues after lorry hits bridge

This is the scene at Ely station this morning, with rail passengers gathered on the platform waiting for updates after a lorry hit a bridge.

"Significant damage" was caused to the bridge near Eccles Road station in Norfolk, with some debris falling onto the track, a Network Rail spokeswoman said.

British Transport Police said the top of the bridge was struck at about 05:30, closing all lines between Thetford and Attleborough.

Disruption is expected on Greater Anglia trains between Cambridge and Norwich - check the last information here.

East Midlands Trains have also been affected, with its Norwich services now starting and finishing at Ely or Peterborough (route pictured below) and alternative arrangements were in place.

Engineers were due to be working on repairs for the rest of the day, Network Rail said.

Copyright: East Midlands Trains

Cromer's Walsh to defend title on big fight night

Rob Butler

BBC Radio Norfolk sport

Cromer's Ryan Walsh will defend his British Featherwight title on a big night of boxing in Manchester next year.

Walsh will face unbeaten Lancastrian Isaac Lowe on Saturday, 17 February at the Manchester Arena.

The fight will be the main support to the World Super Series semi-final between George Groves and Chris Eubank Junior. Both Britons are current Super Middleweight world champions.

Ryan Walsh was last in the ring in May when he won his Lonsdale belt outright by defeating Northern Ireland's Marco McCullough.

Icy weather shuts Norwich Airport

Norwich Airport has been forced to closed due to the freezing weather conditions.

It has made the announcement on its website.

A flight from Aberdeen was diverted to Stansted earlier, with another from Amsterdam cancelled.

An update on the closure is expected later this morning, but passengers can check the latest flight information here.