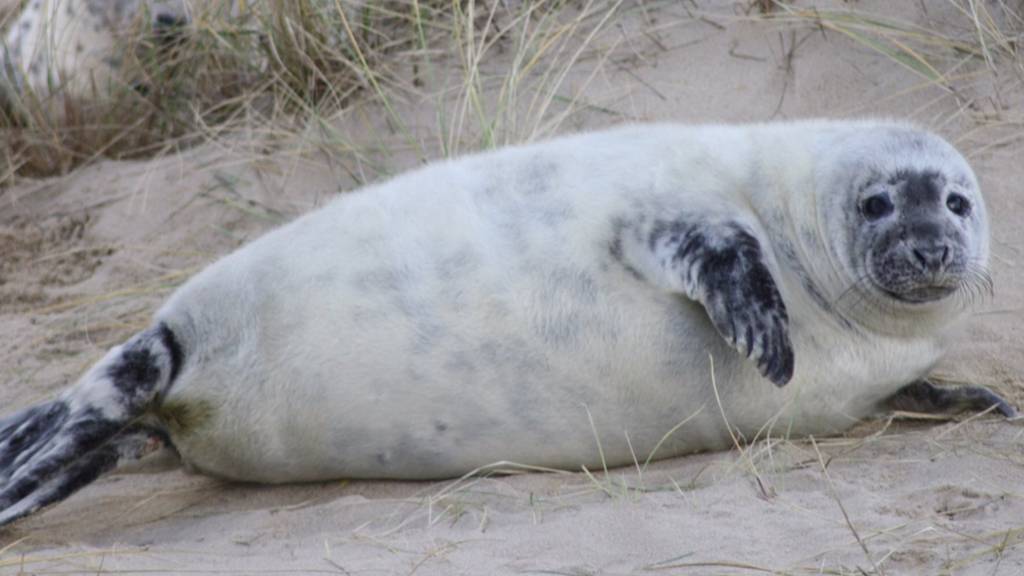 BBC Norfolk: Latest updates
Norfolk Day celebrates everything about county

A special day celebrating the county of Norfolk is to be held at the height of summer.

The event, on 27 July, will be an opportunity to celebrate the county known for its royal connections, Broads, 90 miles (145km) of coastline and medieval buildings.

Norfolk Day follows in the footsteps of its neighbouring county's Suffolk Day, which was held for the first time last year.

BBC Radio Norfolk has teamed up with the Eastern Daily Press for the event.

East Anglian derby: Programme seller shows off collection

A football programme seller with thousands of Norwich City and Ipswich Town match day magazines says he enjoys the "banter" of fans at the East Anglian derby.

David Woolston buys and sells the programmes at both Carrow Road and Portman Road throughout the season, despite supporting neither club.

"It's just a hobby that I turned into a business," he told BBC Look East. "The oldest programme I have from a match between Norwich and Ipswich is a Division Three South game in the 1955-56 season.

"Collectors [like me] are thin on the ground, but people who are committed will collect anything. Whether it's cigarette cards or, in more recent times, Panini sticker albums."

The latest edition of the East Anglian derby takes place on Sunday, with Norwich hosting Ipswich in the Championship at 12:00; commentary will be available via BBC Radio Norfolk and BBC Radio Suffolk, but only on FM radio. There will be live text commentary which you can access on the BBC Sport's match preview.

Loganair to end Durham to Aberdeen flights

Loganair will end its service from Durham Tees Valley Airport to Aberdeen five months after it launched, the airline has confirmed.

The firm said changes to their fleet meant it would have needed to lease additional aircraft to continue the service.

The Peel Group, who own the airport, said the decision was "disappointing".

The service, which started in October, will end on 16 March. Eastern Airways will still fly the route.

Last chance for your own cup glory!

#FAPeoplesCup

The deadline to get involved in the 2018 FA People's Cup is midnight THIS Sunday - so get your entry in now.

It's FREE
There are 18 different categories
You get the chance to play at St George's Park and go to the FA Cup final

What have you got to lose?

Find out all the details and how to sign up here.

Norfolk health services set for change

The way people in Norfolk are looked after by the NHS is due to change under a new care plan.

Health trusts, hospitals and councils have created the Norfolk & Waveney Sustainability & Transformation Plan in response to an aging population and smaller budgets.

Some of the changes recommended include treating people in their own homes and using digital technlogy to manage health conditions remotely.

Health chiefs now want residents to give their views on the proposals.

Great Yarmouth residents urged to give cruise visitors 'a warm welcome'

Hundreds of US tourists are expected to visit Great Yarmouth in the summer as part of their cruise.

The US company Seabourn is planning five day-long stops at the port as part of its European tours.

Port director Richard Goffin said: "We've got the opportunity to show the history and vibrancy of Great Yarmouth.. it's up to residents to give visitors a warm welcome."

Borough council leader Graham Plant said there were concerns some areas of the town aren't well presented, but added: "We've got a fantastic seafront, we've got the Time and Tide Museum - and it's up to the people who live here to keep the place tidy."

Copyright: David P Howard/Geograph

Driver breathalysed outside Norfolk & Norwich Hospital

Breaking

Oxford student found dead at building site 'was risk-taker'

An Oxford University student who fell to his death at a shopping centre construction site enjoyed climbing buildings, an inquest has heard.

Max Mian, who was found dead at Westgate Oxford on 2 October last year, was described as a "risk-taker".

The 19-year-old from Norwich took ketamine during the previous evening, Oxfordshire Coroner Darren Salter said.

He said it had increased the teenager's risk-taking behaviour and led to "a really sad and tragic accident".

Dog rescued from locked car in Norwich by firefighters

Norfolk Broads artwork unveiled at Norwich airport

Copyright: Broads Authority

New artwork depicting the The Broads has been unveiled at Norwich Airport.

The installation, which is almost 3m (10ft) high and is more than 16m (50ft) wide, shows some of the national park's best known sights, including dragonflies, mills, leisure boats, a bittern and a traditional black-sailed wherry.

Dave Thompson's image, which was commissioned by the Broads Authority, covers much of the meet-and-greet arrivals area of the airport.

"The Broads is a globally-renowned wetland and so it seems fitting to provide an international platform to welcome visitors to the airport," said Broads Authority chief executive John Packman.

Norwich Airport's managing director, Richard Pace, added: "I'm sure the 500,000 passengers that pass through the airport every year will enjoy and appreciate this taste of the Broads."

Copyright: Broads Authority

Image caption: Richard Pace, Norwich Airport, and John Packman, Broads Authority, unveil the installation

Copyright: Broads Authority

The former shadow chancellor says small businesses are worried about Brexit.

A scheme has been set up in Norwich to provide refugees with bicycles.

Bicycle Links in King's Street is behind the project which aims to help refugees get to know the city better and get them to places like school, college and the doctors, easily and cheaply.

A crowdfunding scheme to help pay for the bikes has been launched by the cycle firm.

George Wallis-Ryder of Bicycle Links says bikes can give people freedom and independence.