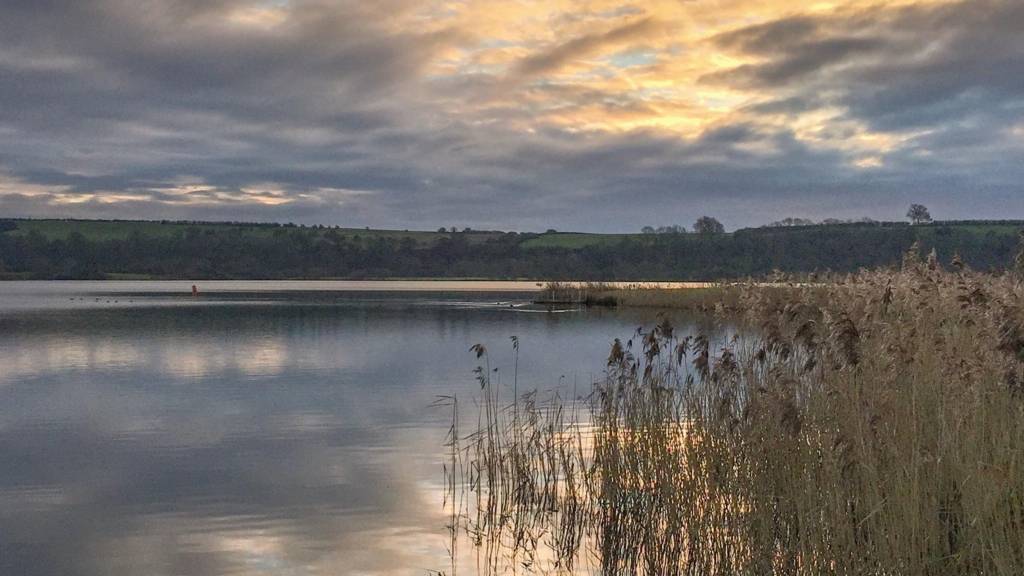 Latest updates: Nottinghamshire Live
Our live coverage across the day

Our live updates have now ended and will return tomorrow from 08:00. 

Weather: Mild but rain around overnight

Cloudy with a few spots of light rain and drizzle in the first part of the night.

Outbreaks of rain becoming more widespread in the early hours. It'll be mild, with some hill fog patches possible over high ground.  

Minimum temperatures of 7C (45F). 

Cohen returns following injury

Nottingham Forest club captain Chris Cohen has made his latest comeback from injury playing in an under 23s game against Hull.

Copyright: Shaun Botterill/Getty Images

The 29-year-old played 77 minutes as the Reds won 4-0. 

Police appeal following hit-and-run

Lisa Teanby

BBC Radio Nottingham newsreader

A man's in a serious condition in hospital after a hit-and-run in Kirkby-in-Ashfield.

Kingsway was closed for almost 12 hours after the collision at around 23:30 last night. 

Police said the vehicle didn't stop at the scene and they are appealing for any witnesses to come forward.

Nottinghamshire's best pictures

Are you following BBC Nottingham on Instagram yet? If you aren't, you are missing out on seeing excellent pictures like this... 

Extra racecourse prize money 'essential for competitiveness'

Calum McKenzie

BBC Local Live

Paul Fisher, managing director of the Jockey Club, has said it was important for the likes of Nottingham to benefit from this new prize fund (see 15:44). 

He said: "The Jockey Club recognises that prize money provides an important return for racehorse owners and is vital to the livelihoods of trainers, stable staff and jockeys. 

"It's also essential to our sport's competitiveness, so this is a real area of focus for us."

Khia Lewis-Todd

BBC Local Live

Some good news for travellers...

And this is what was causing those problems earlier...

Racecourse gets prize money boost

Calum McKenzie

BBC Local Live

Nottingham Racecourse is to see an increase in prize money of more than £100,000 this year, according to owners Jockey Club Racecourses.

Copyright: Alan Crowhurst/Getty Images

The money has come from a £22.9m prize pot announced by the Jockey Club.

Recognition for Magpies striker

Calum McKenzie

BBC Local Live

Notts County FC tweets... 

Council must 'prioritise siblings in school admissions'

Nottinghamshire County Council has done a U-turn on its controversial school admissions policy, which saw some siblings being split up and sent to different schools.

Copyright: Matt Cardy/Getty Images

The Schools Adjudicator said it was unfair to remove a rule which gave priority to children who lived outside the catchment area but had siblings already at the school.

Now the council has said for 2018, it'll bring back that rule.

Staff at school 'felt safeguarding concerns weren't passed on'

Simon Ward

East Midlands Today reporter at Nottingham Coroner's Court

Dr. Holliman's statement told the inquest about how she was due to have confidential talks with staff to help them cope with bereavement. 

But she heard repeated concerned comments from staff about safeguarding procedures at the school and how staff felt their concerns weren't being passed on.

The inquest into Shanay's death also heard that Dr Holliman felt this was so serious the conversations could no longer be kept confidential and the police should be told. 

The inquest continues.

Shanay Walker school staff told to 'go to police'

Simon Ward

East Midlands Today reporter at Nottingham Coroner's Court

A doctor who was sent to a Nottingham school to support staff after a pupil died, told an inquest so many teachers raised child safeguarding concerns, that she advised them to contact the police.

Copyright: Nottinghamshire Police

Dr Gail Holliman was sent to Southglade Primary School after seven-year-old Shanay Walker, pictured, died in 2014. 

The inquest into Shanay's death is now taking place. Her aunt and grandmother were jailed for child cruelty.

Severe accident: M1 Derbyshire southbound

BBC News Travel

M1 Derbyshire southbound severe accident, between J28 for A38 Alfreton and J27 for A608 Hucknall affecting Tibshelf Services.

M1 Derbyshire - Two lanes closed and queuing traffic on M1 southbound between J28, A38 (Alfreton) and J27, A608 (Hucknall), because of an accident. Congestion to Tibshelf Services.

To report traffic and travel incidents dial 0330 123 0184 at any time

Evans' miserable weekend by the seaside

Mansfield boss Steve Evans being sent off at Grimsby made BBC Sport's roundup of the weekend in the Football League.

Copyright: Matthew Lewis/Getty Images

Your photos: February across Nottinghamshire

Thanks to BBC Weather Watcher Monty for sending this pic of the snowdrops at Edwinstowe. 

Spring is definitely on its way. 

Weather: Potential for some rain this afternoon

Cloud will increase during the afternoon with hill fog over higher ground and patchy light rain or drizzle.

Maximum temperatures of 14C (57F).

Lady Pies learn FA Cup fate

Calum McKenzie

BBC Local Live

Notts County Ladies tweets... 

Tom Jones 'relishing' woodland concerts

Calum McKenzie

BBC Local Live

Sir Tom, who is also going to be performing in woodland in Cheshire and Staffordshire, has said he loves performing in these unusual locations. 

Copyright: Jeff Spicer/Getty Images

He said: "I had a great time being part of the Forest Live concerts last year, so I am delighted to be coming back again and performing in three more of these beautiful woodland locations. 

"It's important that people are aware of our forests and come to enjoy them, so I hope you can join me!"    

Outlaws star gets IPL deal

Calum McKenzie

BBC Local Live

No deal for Alex Hales, but team mate Dan Christian is bought by the wonderfully named Rising Pune Supergiants...

Tree felling to begin following protests

Hayley Compton

BBC Radio Nottingham reporter

In the last few minutes, Broxtowe Borough Council workers and protesters have agreed that work can start on felling some of the trees at Hall om Wong.