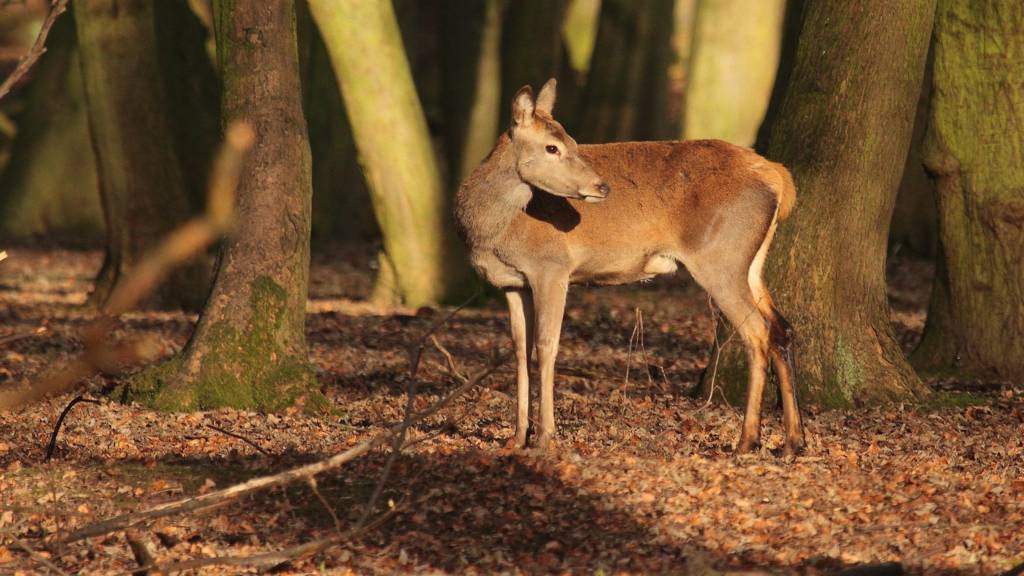 Latest updates: Nottinghamshire Live
Our live coverage across the day

That's all from Local Live today.

Join us again tomorrow.

It'll be cloudy for the rest of today with patches of showery rain pushing eastwards. Highs of 12C (54F).

Tonight, it'll be cloudy and breezy at times with more showers expected overnight. Lows of 9C (48F).

Notts Police can appeal 'on all counts'

Alex Smith

BBC News Online

Following Mr Gray's High Court hearing, the force was refused permission to appeal against the ruling.

But Nottinghamshire Police has confirmed it has now been permitted to appeal "on all counts". 

However, a force spokesman said it would be "inappropriate" to comment further.

The case will be heard at the Court of Appeal in London at a later date.

Mr Gray did not wish to make a comment when contacted by the BBC.

Force can challenge decision over PC cleared of rape

Alex Smith

BBC News Online

Nottinghamshire Police has been granted permission to appeal a High Court ruling which stated it was wrong not to reinstate a former detective.

Trevor Gray was accused of raping a 43-year-old woman while off duty at a house in Nottingham in 2011.

He was jailed in 2012 but his conviction was quashed a year later after his wife traced a key witness.

He was cleared of all charges after a retrial in 2014 and a Police Appeals Tribunal board ruled he could return to work.

But Mr Gray was suspended by the force in April 2014 – a decision later upheld by another tribunal.

Two years later, Mr Gray was granted a judicial review into his dismissal, and in July last year a High Court judge said the force was wrong not to reinstate him.

PCC commends River Trent lifesavers

Travel: Bulwell roadworks

Storm Doris: All you need to know

WHO? Storm Doris is a low pressure system which is likely to cause disruption on Thursday.

WHY SHOULD I BE WORRIED? An amber warning for wind is currently valid from 06:00 - 18:00. Amber warnings mean "be prepared".

WHERE'S IT GOING TO HIT? The warning currently applies to Derby, Derbyshire, Nottingham, Nottinghamshire, Leicester, Leicestershire and Rutland and other parts of the country.

WHAT'S GOING TO HAPPEN? Rain is expected on Thursday morning, which will become patchier as the day goes on. Widespread gusts of 50-60mph are expected across the East Midlands between 14:00 and 15:00. Gusts of 70-80mph are possible but more likely over higher ground and in exposed areas. 

WHAT ARE THE DANGERS? High-sided vehicles should take extra care and widespread disruption to travel networks is likely. Interruptions to power supplies is possible, there could be damage to structures and there is a danger of injury from flying debris.

Armed robbery at Hyson Green Ladbrokes

Another armed robbery to report now.

A man holding a large knife threatened a staff member in a bookies in Hyson Green last night.

The man made off with cash from the Radford Road Ladbrokes at about 22:20, police said.

He was described as mixed race, around 5ft 7ins, wearing a balaclava, dark blue rain jacket and carrying a black laptop bag.

Your pictures: Spring shoots

A lovely shot from Kimberley, where the first shoots of spring are appearing.

Travel: M1 clear after car fire

Watch: Knife-wielding robbers raid store

Police have just released shocking CCTV footage of the moment two men robbed a supermarket in Stapleford.

Warning: Third party content, may contain ads.

The masked men entered the Best-One store in Central Avenue just before 21:00 on 22 December.

They threatened the staff, forcing two of them into the back office in a failed bid to open a safe.

The men made off towards Hillfield Road with two tills and a purse.

Man, 96, in court accused of killing 92-year-old wife

A 96-year-old man has been charged with the murder of his 92-year-old wife, police have said.

Ernestine Tindall was found dead at the couple's home in Perlethorpe on 3 August last year.

Her husband Jack Tindall, who's now living in Boughton, near Ollerton, appeared in court today where he was granted conditional bail until 9 June, 2017, when he will appear at Nottingham Crown Court.

Severe disruption: M1 Leicestershire southbound

BBC News Travel

M1 Leicestershire southbound severe disruption, between J22 for A50 and J21A for A46 Leicester North.

M1 Leicestershire - Two lanes closed and queuing traffic on M1 southbound between J22, A50 (Coalville) and J21a, A46 (Leicester North), because of a car fire.

To report traffic and travel incidents dial 0330 123 0184 at any time

'Absolutely right' to invite Trump to UK

Prime Minister Theresa May announced the state visit during a visit to Washington for talks with Mr Trump last month.

This resulted in two petitions - one against a state visit, which got 1.85 million signatures, and one in favour which got 311,000 - which triggered a debate in Parliament yesterday.

There were protests in Westminster too yesterday.

Foreign Office minister Sir Alan Duncan said: "We believe it is absolutely right that we should use all the tools at our disposal to build common ground with President Trump."

Trump protest 'won't change a thing'

Opinion's divided on the Trump protest through Nottingham last night over on our Facebook page.

Daniel Kerley said: "This isn't going to change a thing .. Stop throwing your toys out the pram and accept it. Your little banners and shouting won't make a slight bit of difference."

But Jennifer Milward wrote: "If you need explaining why Trump is bad for everyone then you have your head buried so far into the sand that kids have started planting flags between your toes."

Gareth Davies was more concerned with the disruption it caused: "Trump is an odious and thoroughly unpleasant man, but is he or indeed the Government going to care about a few protestors in Nottingham? No they won't."

River rescue PC is medal-winning swimmer

Eric Simpson

BBC News Online

PC Patterson, the officer being hailed as a hero after rescuing a man from the Trent this weekend, is clearly a stong swimmer.

He won a bronze in the 50m freestyle at the British Masters Championship in 2016.

He's been a qualified lifesaver since he was 16 and has captained the Police Lifesaving Team.

Handgun used in Retford robbery

A man was knocked to the floor and tied up in an armed robbery last week.

Two masked men - one armed with a handgun - entered a house in Grove, near Retford at about 19:30 on Thursday.

A "substantial amount" of jewellery was stolen, police said.