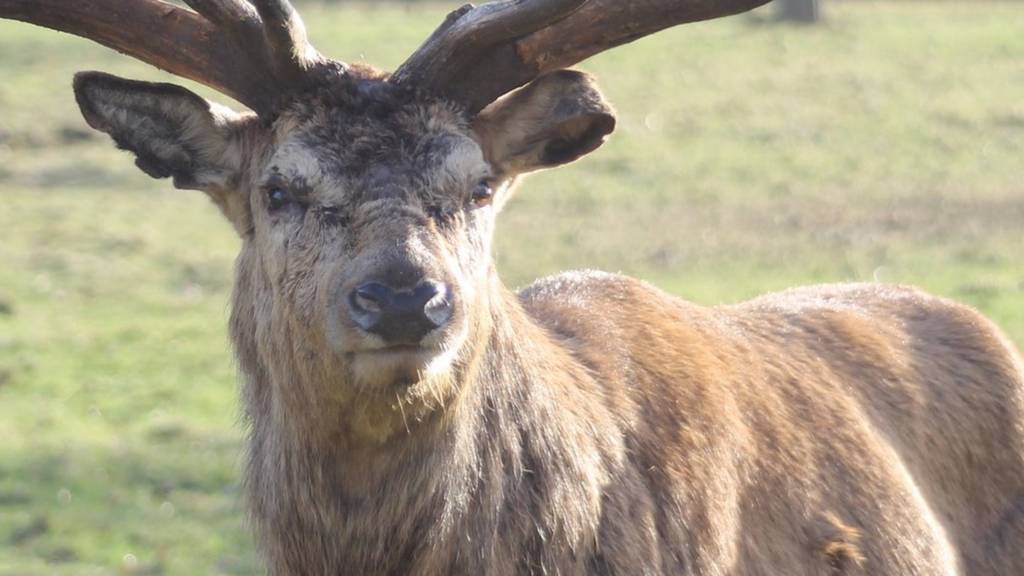 Latest updates: Nottinghamshire Live
Summary
Updates for Monday 20 March 2017
£2.7m for Nottingham's historic buildings
Gold bars stolen in Nuthall
Dinosaur auditions in Nottingham
Chuck Berry 'couldn't wait for curry' after Nottingham gig
Ten-man Notts County beat Barnet
News, sport, travel and weather updates resume at 08:00 Tuesday
Our live coverage across the day

That's all from Local Live today.

Join us again tomorrow morning.

Weather: Getting much colder

A cold night on the way. Clear spells and scattered isolated showers. 

Showers have the potential to be quite heavy and fall as sleet at times, or snow over high ground. 

Patches of ice are possible on untreated surfaces and a touch of frost for some.

Dinosaur 'attacks' councillor

I think Councillor Trimble survived his ordeal...

Having you seen missing man, 80?

Police have put out an appeal for a missing man who has dementia and hasn't been seen since this morning.

Copyright: Nottinghamshire Police

Michael Banbury, 80, was wearing a flat cap and slippers when he left a care home in Gedling at about 09:30.

He is 5ft 7ins, slightly unshaven and was also wearing a navy blue coat and beige/khaki trousers.

Travel: A52 eastbound all lanes reopen

The oil spill has been cleared and all lanes are reopen...

Magpies will not appeal Barnet red card

Notts County will not be appealing against the red card given to Mark Yeates in yesterday's game against Barnet.

Stags staff 'save collapsed fan's life'

Three Mansfield Town staff saved the life of a fan before their 2-0 win at home to Carlisle United on Saturday.

The Stags' supporter was walking to the One Call Stadium when he collapsed by the Quarry Lane stand.

Copyright: Mansfield Town FC

Assistant groundsman Scott Merriman placed him in the recovery position and physiotherapist Dan Kett and sports therapist Lizzie Reed helped while the emergency services arrived. 

He's now in a "stable condition" in hospital, according to the club. 

His nephew told the BBC: "If it was not for the great effort from the staff at Mansfield Town FC, Howard would not have made it so our family would like to say a massive thank you to everyone involved in, without a doubt, saving his life."

Weather: Brightening up later

There'll be widespread rain today which could cause some tricky driving conditions with spray and standing water on the roads. 

It'll steadily become drier and slightly brighter later on this afternoon. 

Highs of 11C (52F).

Travel: Fuel spill on A52

Geeta Pendse

Arts reporter, BBC East Midlands Today

Welcome to Newark - the third happiest place to live in the UK!

Gritters out on first day of Spring

Your photos: Wet start to spring

Lots of damp but nevertheless pretty spring flowers in East Leake today...

Lady Pies face Liverpool in cup quarter final

Notts County Ladies will go to Liverpool Ladies in the quarter finals of the Women's FA Cup.

The tie is scheduled to take place on Sunday.

Burst pipe fixed in Mansfield

The pipe had burst on Ladybrook Road.

Dinosaur invades Wollaton Park

The moment our reporter, Rich Davis, auditions to be a velociraptor...

Scary, huh?

Auditions are being held this afternoon in Nottingham to find somebody to operate the three-metre tall dinosaur. 

The animatronic giant is coming to the city for four months from July, as part of the Dinosaurs of China exhibition at Wollaton Hall. 

The event will also include a collection of fossils and dinosaur bones that have only been discovered in the last 20 years.

More trains to Lincoln and Grantham

East Midlands Trains is launching a new Sunday timetable offering more services between Lincoln and Nottingham, and Grantham and Nottingham.

From 21 May there'll be an extra seven services from Lincoln to Nottingham and an extra six in the opposite direction.

There'll also be two extra trains each way between Nottingham and Grantham, calling at Bingham.

Have you seen missing teen?

A 17-year-old Romanian girl has been missing from New Basford for four months, police have said.

Copyright: Nottinghamshire Police

Nicoleta Cosma was last seen in November.

She's described as having long, black hair, brown eyes and often wears long sari dresses and lots of bracelets and bangles.

Severe disruption: M1 Derbyshire southbound

BBC News Travel

M1 Derbyshire southbound severe disruption, between J29 for A617 and J28 for A38 Alfreton.

M1 Derbyshire - One lane closed and heavy traffic on M1 southbound between J29, A617 (Chesterfield) and J28, A38 (Alfreton), because of a broken down vehicle.

To report traffic and travel incidents dial 0330 123 0184 at any time

Chuck Berry 'couldn't wait for curry' after Nottingham gig

You'll have no doubt heard the sad news that rock 'n' roll legend Chuck Berry died at the weekend .

But who knew he was such a massive fan of curry?

Copyright: AFP/Getty Images

Back in 1994, he played Nottingham's Royal Concert Hall, a venue he chose because of its proximity to the Mogal-E-Azam restaurant.

According to  music news website Clash Music , Berry was able to sneak out of the stage door, directly opposite the Indian restaurant, so he could have his meal immediately after the gig!

Copyright: Nottingham Local Studies Library

The Theatre Royal and Royal Concert Hall said  on Facebook  it was "saddened" to hear of his death: "Another musical legend gone."