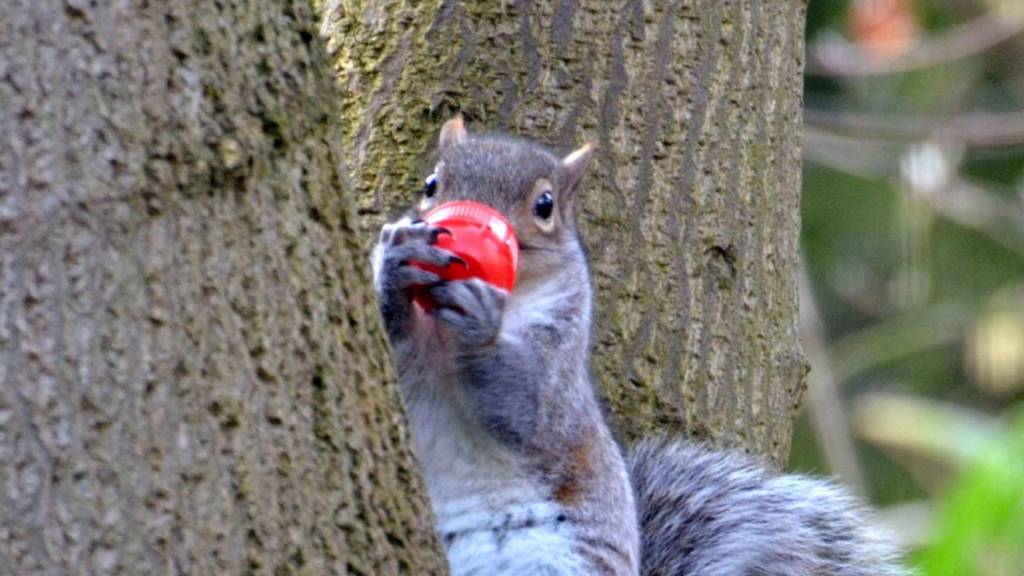 Latest updates: Nottinghamshire Live
Summary
Updates for Friday 24 March 2017
Nottingham cockle man's cancer diagnosis
St Ann's stabbing victim named
Luddite sabre sold to city council
Work begins on Great Central Railway bridge
Forest boss could face legal action over Rangers exit
News, sport, travel and weather updates resume at 08:00 Monday
Our live coverage across the day

That's all from Local Live. Join us again on Monday.

Your pictures: Cat-ching rays in Hawton

It's the weekend - time to celebrate like this moggy in north Notts.

Your comments: Cockle man's 'bittersweet tale'

You've been leaving messages for Dave the cockle man on our Facebook page  after he revealed he found out he had cancer after he was beaten up in Nottingham.

Ashutosh Pathak wrote: "Not all heroes wear capes. Get well soon."

Fiona Celand posted: "A more bittersweet story has never been told! Poor Dave - but what a hero!"

Councils seek core participants for child sex abuse inquiry

Nottinghamshire councils have opened applications for any individual or organisation that wants to be a "core participant" in the inquiry into child sex abuse in England and Wales. 

Those who qualify get to suggest questions to the inquiry, make legal submissions and get advance notice of the inquiry's report. 

But it's not necessary to be a "core participant" in order to give evidence to the national inquiry.  

Alleged care home rapist 'threatened victim'

Navtej Johal

East Midlands Today reporter

I'm at Derby Crown Court for the trial of Christopher Metcalfe, who's accused of five separate sex offences against three girls in the 1970s and 80s.

Video of a police interview with one of the alleged victims has been played to the court today.

In the tape, she said Mr Metcalfe, 70, took her to his house and raped her.

"He got me down...and started sexually abusing me...I tried to run away from him, but I didn't know where I was," she said.

The alleged victim was 15 or 16 years old and was in care at Skegby Hall, Mansfield, where Mr Metcalfe, of Blidworth, was a teacher.  

She continued: "I scratched him while fighting him off. He told me: 'No-one will believe you... If you do say something I'll get you'."  

"It made me feel angry... I tried to kill myself, was drinking all the time... I didn't really care anymore."  

The alleged rape took place in the 1980s at Mr Metcalfe's home in Kirkby-in-Ashfield when the complainant was 15 or 16.

The trial continues.

Man arrested at East Midlands Airport after drug operation

Khia Lewis-Todd

BBC Local Live

Police have said a man's been arrested after being found in possession of a controlled substance at East Midlands Airport.

Specialist search dogs were used during an operation at the airport today and a number of people admitted to having consumed/smoked drugs before arriving at the airport.

The matter has now been passed onto the UK customs authorities.   

Post boxes locked in Nuthall

Getting your last minute Mother's Day card off today?

If you're in Nuthall you might have to settle for a phone call or a text...  

Royal Mail has admitted sealing up four post boxes on the Horsendale Estate over a week ago because the postmen have lost the keys.

A spokesman said specialist new keys had to be made but it was hoped this would be done "in the next few days".

Red Nose Day: MP gets 'tattoo'

If that's permanent, you've gone above and beyond for the Comic Relief cause, Gloria.

Cricket: Broad, Ball and Hales available for Notts

Stuart Broad, Jake Ball and Alex Hales will be available to play for Notts in at least one of the first three Championship matches.

Copyright: Nottinghamshire CCC

Broad is available for Championship games against Leicestershire and Sussex, and one-day games against Worcestershire, Yorkshire and Derbyshire.

Ball is available for Championship games against Durham and Sussex plus one-day games against Worcestershire, Yorkshire and Derbyshire

Hales is available for all matches.

Large load heading towards M1

Khia Lewis-Todd

BBC Local Live

A quarry truck leaving Pye Bridge is heading towards the M1 on J28 via the A38.

Minor delays are expected on the roads.

Copyright: Derbys Road Police

Have you seen missing girl?

Police have put out an appeal to find 14-year-old Aksa Ejaz.

Copyright: Nottinghamshire Police

She was reported missing from the Meadows area at about 07:00 this morning.

Aksa is described as Asian, 4ft 9in and was last seen wearing a grey hooded jumper, a white t-shirt, black jeans, black shoes and a white handbag.

Travel: BioCity roadworks end in sight

Bosses 'feeling fantastic' at start of heritage railway bridge

Calum McKenzie

BBC Local Live

Andy Munro, the chief executive of the Great Central Railway, has said he is thrilled to finally have work underway on a new bridge (see 10:11) to connect part of the heritage railway.

Once complete, the 30-metre structure will carry a single track of the railway over the main line between Derby and London St Pancras.  

"It feels absolutely fantastic," Mr Munro said. 

"We can't believe that finally after all this time, after all this work from so many people, we are standing here and work has started to put the bridge in place." 

"It is fantastic."

Forest: Brereton on England U19 lineup

Forest's Ben Brereton starts his first England U19 game...

The Luddite movement started in 1811 when Nottinghamshire weavers attacked the new automated looms that were replacing them.

The workers took inspiration from a fabled General Ludd or King Ludd living in Sherwood Forest, whose name may have come from a young Leicestershire weaver called Ned Lud, who was rumoured to have smashed two stocking frames.

The frame-breaking spread to other parts of the country but the state response was brutal, with scores hanged or transported to Australia.

The Luddites were mocked by the establishment, as in this picture, showing Ned Ludd dressed as a woman.

But they were revered as working class heroes, defending their rights at a time when trade unions were banned.

In modern times the word Luddite is used to describe someone averse to modern technology.

Weather: Pleasant afternoon ahead

Charlie Slater

BBC Weather presenter

Cloud will clear and there should be plenty of blue sky and sunshine around this afternoon. 

Highs of 13C (55F). 

Luddite sabre bought by city council

Nottingham has always had a rebellious past, particularly in the time of the Luddites - the frame breakers who smashed up factories around the country.

Two hundred years ago, Luddite leader, John Blackburn, may have brandished this impressive sabre as he carried out one of the group's infamous attacks on a factory in Loughborough.

And now it's been bought by the city council's museum and galleries services via donations from the Nottingham Civic Society and the Nottingham Castle Trust.  

Copyright: Mellors and Kirk

On the night of 28 June 1816, Blackburn's men wrecked John Heathcote's factory, shooting one of the staff in the process. 

Three of the gang were arrested and one, James Towle, was hanged but Blackburn escaped unpunished.

He was, however, caught poaching at the estate of Lord Middleton in Cossall and fought with the Lord's gamekeeper, W Cook. 

In order to spare himself from the gallows, he chose to inform on those involved in the Loughborough factory raid, which spared his life, and saw six comrades hanged.

Blackburn and his young family were ushered away to Canada for their own safety, while the gamekeeper had the brass pommel inscribed...

Quote Message: Taken from Blackborne Genl of the Luddites by W Cook Shortwood Jany 3rd 1817." from Insription on Luddite sabre

The sabre, with its 58cm steel blade, was a trophy taken by the gamekeeper.

Auctioneers Mellors and Kirk said: "It would not be surprising if the misspelling of Blackburn's name was deliberate, intended to demonise him, for example in the same way as the evil pirate Blackbeard, which sounds much worse than 'Edward'."

Travel: One lane closed on M1 near East Midlands Airport

A broken down vehicle on the M1 northbound is causing congestion between junction 24 and 23A near East Midlands Airport.

One of the four lanes is currently closed.

Here's how it's looking like at the moment...

Copyright: Highways England

Your pictures: Sunny Selston

It's certainly looking a lot greener out there but there's still a chilly wind out.

Red Gnomes Day in West Bridgford

Geraldine Ellis certainly wasn't stumped for ideas when it came to fundraising for Comic Relief...

Copyright: Geraldine Ellis

Amazon the gnome is doing his bit for Red Nose Day at his tree stump home in West Bridgford.

The "treehouse" stump is under threat from being taken down by the local council but the local kids love it, Geraldine has said.