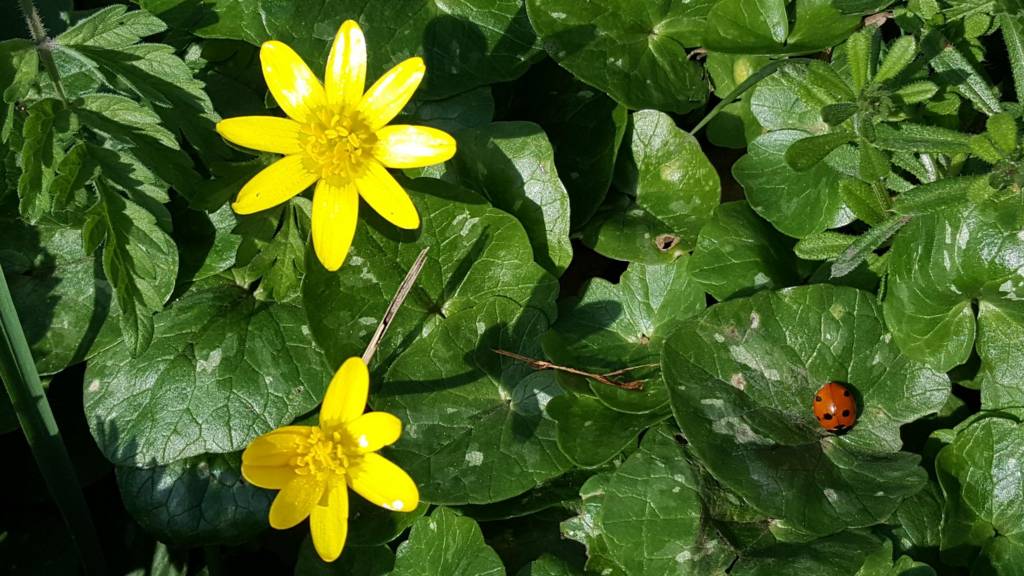 Latest updates: Nottinghamshire Live
Summary
Updates for Monday 27 March 2017
Man in court over St Ann's stabbing
Forest sends condolences after young boxer death
Rubbish dumped in Nottingham canal harmful to wildlife
Forest's Ward leads Northern Ireland to victory
Golds for Downie at gymnastics championships
Panthers end season in fourth
News, sport, travel and weather updates resume at 08:00 Tuesday
Our live coverage across the day

That's all from Local Live today.

Join us again tomorrow.

Jennifer Bartram

BBC weather presenter

Becoming fairly cloudy through this evening with the risk of some patchy mist and fog through the night.

Staying dry through the night with light winds and lows of around 5C (41F).  

Is Stags manager off to Qatar?

Charlie Slater

BBC Weather presenter

A source of mine in London has told me that Mansfield Town manager, Steve Evans, has had a lucrative offer to go to Qatar. 

Evans tells me "no comment".

Travel: Latest on Nottinghamshire's roads

The A52 westbound is busy after Clifton bridge
The A50 is busy appraoching J24A of the M1
M1 is congested northbound from junctions 27 to 28
A38 busy heading towards J28 of the M1

Severe accident: M1 Derbyshire northbound

BBC News Travel

M1 Derbyshire northbound severe accident, between J28 for A38 Alfreton and J29 for A617.

M1 Derbyshire - Queuing traffic and two lanes blocked on M1 northbound between J28, A38 (Alfreton) and J29, A617 (Chesterfield), because of an accident involving three cars.

To report traffic and travel incidents dial 0330 123 0184 at any time

Severe disruption: A1 Nottinghamshire northbound

BBC News Travel

A1 Nottinghamshire northbound severe disruption, at A46 affecting Beckingham Road.

A1 Nottinghamshire - A1 in Newark exit slip road blocked and queuing traffic northbound at Newark Showground, because of an overturned lorry. Congestion to Coddington Turn Off.

To report traffic and travel incidents dial 0330 123 0184 at any time

Nottingham's Vicky McClure in Line of Duty

The East Midlands getting a mention here from DC Kate Fleming, played by Nottingham's Vicky McClure, in Line of Duty...

The fourth series started last night on BBC One.

Here's how it's looking at junction 28 - for Mansfield and Alfreton - on the southbound side of the M1 right now.

Best avoided if you can.

Copyright: Highways England

Severe disruption: M1 Derbyshire southbound

BBC News Travel

M1 Derbyshire southbound severe disruption, between J29 for A617 and J28 for A38 Alfreton.

M1 Derbyshire - One lane closed on M1 southbound between J29, A617 (Chesterfield) and J28, A38 (Alfreton), because of a broken down vehicle. Traffic is coping well.

To report traffic and travel incidents dial 0330 123 0184 at any time

Woman denies 'making up rape allegation for compensation'

James Roberson

Reporter, East Midlands Today

A woman has denied making up a rape allegation against a retired Nottinghamshire teacher in the hopes of getting compensation.

Christopher Metcalfe taught the girl, now in her 40s, at Skegby Hall, a children's home near Mansfield, in the 1980s.

In Derby Crown Court today she said she was 15 or 16 when Mr Metcalfe, her rural studies teacher, took her to his house. 

She said Metcalfe "threw me on to the floor" and, after 10 minutes of raping her, he was interrupted when a young man, believed to be his son, came home. 

Mr Metcalfe's barrister suggested the rape never happened and she's just making it up to get compensation, which she denied. 

The trial has so far heard that during the 70s and 80s Mr Metcalfe, 70, of Blidworth, indecently assaulted three girls.

One, who was nine years old and one of his pupils, said she was abused at her village primary school, near Mansfield, and again at a local swimming pool. 

The other two complainants say they were both abused at his family home in Kirkby-in-Ashfield. 

He denies five separate sex offences.

The trial continues.

Baby bereavement centre set up at hospital

Rob Sissons

East Midlands Today Reporter

This is Martin Sommerville and Carly Williams, who have set up Zephyrs Bereavement Centre at Nottingham's City Hospital for people who experience the loss of a baby or a child.

It was set up using £20,000 they raised in memory of their son Zephy who was stillborn at the hospital.

The centre at the Embley Road site opens on Saturday 1 April.

'Santa hat' burglar in Beeston

Two burglars - one wearing what appears to be a Santa hat - stole thousands of pounds worth of equipment from a plasterers shop in Beeston.

Police have just released CCTV footage of the break-in on Barrydale Avenue, which happened on 2 December. 

Warning: Third party content, may contain ads.

The men can be seen using a car as leverage to break through the door of the unit, from which they stole a generator, projection machine and lighting.

Forest's Brereton substitute for England game

Forest's Ben Brereton starts on the bench for England's U19s...

Your pictures: Blooming Hawton

Blossoms on the trees but grey skies in Hawton, north Nottinghamshire this morning...

Lady Pies 'aiming to clear debt'

Notts County Ladies have been given until 3 July to pay debt outstanding to HM Revenues and Customs. 

A barrister for the club said owner Alan Hardy is aiming to clear the debt.  

St Ann's murder suspect appears in court

Remee Jarrett, 29, has appeared in court this morning charged with the murder of Reuben Morris-Laing, police said.

Jarrett, of Kelvedon Gardens, St Ann's, was also charged with attempted grievous bodily harm with intent on another man involved in the same incident and possession of an offensive weapon.

He appeared at Nottingham Magistrates' Court, where he was remanded into custody to appear at Nottingham Crown Court tomorrow.

Police found 21-year-old Mr Morris-Laing injured outside Premier Express in Robin Hood Street on Wednesday night.

He was taken to the Queen's Medical Centre but died as a result of his injuries.

Canal rubbish harmful to wildlife

Hayley Compton

Reporter, BBC Radio Nottingham

Bottles, lumps of polystyrene and black bin bags full of rubbish...

The Canal and River Trust has said litter dumped in the canal here around Castle Lock in Nottingham is harmful to wildlife.

Sean McGinley, from the trust, which is responsible for cleaning this stretch, said: "It really is a crying shame, it makes you wonder what goes through people's minds when they're dropping litter."

He said wildlife will be affected by rubbish like this, particularly birds.

"Little bits of plastic can get caught round legs and fish can digest this rubbish," he added.

The city council said it treats fly-tipping very seriously and takes action wherever possible:

Quote Message: Fly-tipping is not only illegal, it spoils the appearance of the local environment for everyone. Anyone caught fly-tipping could receive a fixed penalty notice or be taken to court. We'll be in touch with the Canal and River Trust to see what action could be taken in this instance." from Nottingham City Council

Forest sends condolences after boxer death

Nottingham Forest has sent condolences to the family and friends of a young Forest supporter, who died after a boxing match in Derbyshire.

Eddie Bilbey, 17, from Ripley, collapsed in the ring after a contest in South Normanton on Friday night. 

Derbyshire Police aren't treating his death as suspicious at this stage. 

The sport's governing body, the board of England Boxing, has begun an investigation.

Panthers end season in fourth

Nottingham Panthers had a truncated final match of the Elite League season. 

Safety concerns over the ice in Manchester led to their match against the Storm being abandoned after two periods at 2-2. 

Panthers won a penalty shoot-out to decide meaning they finished fourth in the league.

They will face Sheffield in the play-off quarter-finals.

Medals haul for Notts gymnasts

Nottingham's Ellie Downie (pictured) won three gold medals at the British Gymnastics Championship over the weekend.

She followed up Saturday's all-around gold with victory in the vault and on the uneven bars yesterday. 

Sam Oldham, from Keyworth, took gold on the parallel bars and bronze on the pommel horse, while there was also bronze for Ellie's sister Becky on the uneven bars.