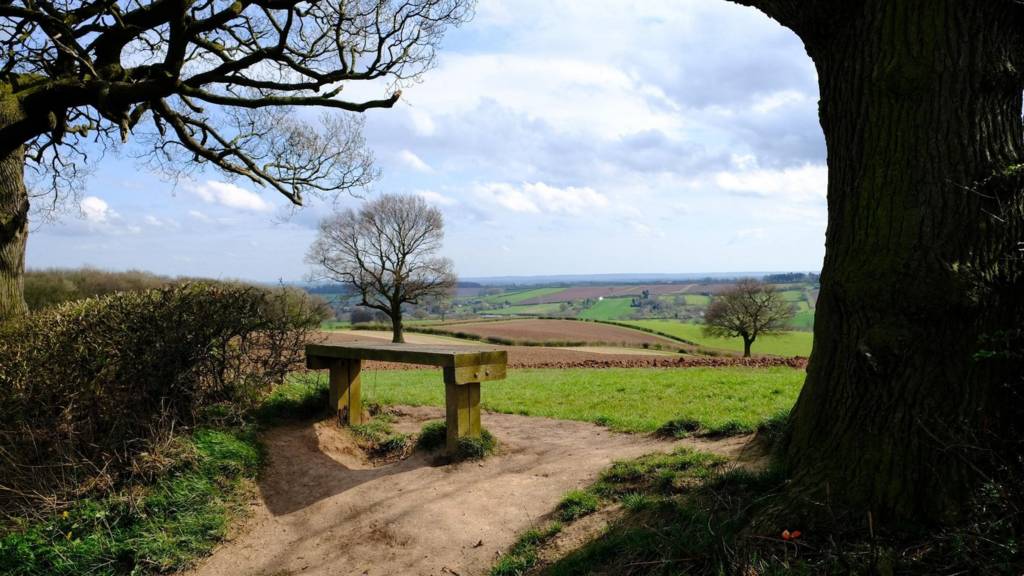 Latest updates: Nottinghamshire Live
Summary
Updates for Friday 31 March 2017
Man dies in A52 crash
Search for missing Newark family enters fifth day
Man arrested over Forest Fields stabbing
Missing sex offender, 81, could be in Notts
Peter Stringfellow comes to Nottingham to find out 'are clubs dead?'
British Canoeing coach suspended over welfare complaint
News, sport, travel and weather updates resume at 08:00 Monday
Our live coverage across the day

That's all from Local Live today.

Join us again on Monday.

Weather: Chance of drizzle

Some clear spells to start the night but cloud will move in from the west later on. 

With increased cloud there's a chance of a few outbreaks of light rain and drizzle. 

Cooler than last night. Minimum temperature: 9C (48F).

Missing mum and sons: Appeal to caravan parks and hotels

These are the main points from the briefing earlier by Supt Rich Fretwell on missing Samantha Baldwin and her two sons:

He's becoming "increasingly concerned for the welfare and safety" of the two boys, Louis and Dylan
There's "always a possibility someone is knowingly harbouring" Ms Baldwin and the boys and he urged that person to come forward
He appealed to owners, UK wide, to check caravan parks, hotels, bed and breakfasts and holiday lets to look at who has booked their premises since they went missing on Monday

He said Ms Baldwin may have changed hers and the boys' appearance 
There have been "numerous sightings" and, while many have been discounted, "some are still open lines of inquiry" and cover the length and breadth of the UK
Ms Baldwin has previously lived in the Rochdale area, he said
"No indication" she's gone abroad but "we won't discount that"

Nick Matthew: Gold Coast could be a nice 'swansong'

Adam Pinder-Smith

BBC Local Live, Yorkshire

Watch live: Police brief press on missing mum and sons

We're live as police brief press on the latest with the missing mum and sons from Newark.  

Man sprayed bodily fluids on nearly 200 girls

A man has been jailed for six years and eight months for secretly spraying a solution containing his bodily fluids on young girls in Nottingham.

David Long, 75, admitted 13 charges of sexually touching three identified children and 10 unidentified children both under and over 13 years old.

He asked for a further 186 offences of sexually touching girls under and over 13 years old to be taken into consideration.

He also admitted making 420 indecent images of children.

All the offences were committed between 2003 and 2016.

Copyright: Nottinghamshire Police

Nottingham Crown Court heard how Long had taken pictures of children in the city centre before spraying them with the solution and then photographing them again, police said.

When he was arrested a search of his home in Forest Road, Loughborough, uncovered notebooks containing hundreds of pictures of unidentified children as well as notes containing his sexual fantasies about what he had done.

Forensic tests confirmed Long's DNA was found on victims' clothing.

Det Ch Insp Peter Quinn, of Nottinghamshire Police, said Long showed "extraordinary levels of perversion" and called his acts "sickening".

"There will be people out there who do not know that they have been a victim of his criminality," he said.

"I wish to reassure the public however that every reasonable step has been taken to ensure that Long's actions have placed no-one's health at risk and I am satisfied that this is the case."

Travel: A52 closed near Saxondale

A17 crash: Four vehicles involved

Four vehicles are involved in the crash that's closed the A17 in both directions in Coddinton.

Traffic is being diverted at Drove Lane and the A1 turn off at Winthorpe.

Legal arguments delay drilling plans

The date when planning permission can be given to Nottinghamshire's first exploratory shale gas wells has been put back two months to the end of May.

Nottinghamshire County Council  gave permission  to Island Gas Ltd to drill at Misson - a former Cold War missile launch site close to the South Yorkshire and Lincolnshire borders - in November amid anti-fracking protests outside County Hall.

However, legal arguments have not yet been settled over the section 106 agreement for the site, which covers lorry movements around the site, plans to restore the land after use and to monitor water levels nearby.

Once issued, the planning permission will also include 37 separate conditions aimed at minimising the impacts of the development on the environment and local communities.

If shale gas is found, it could be extracted via the controversial process known as fracking.

Severe accident: A17 Nottinghamshire both ways

BBC News Travel

A17 Nottinghamshire both ways severe accident, between Drove Lane and A1.

A17 Nottinghamshire - A17 in Coddington closed and very slow traffic in both directions between the Drove Lane junction and Newark Showground, because of an accident involving four cars.

To report traffic and travel incidents dial 0330 123 0184 at any time

World's smallest cinema to close

The world's smallest cinema, Screen 22 in Nottingham, is set to shut down after six years of showcasing films.

Your pictures: Clouds over Clipstone

Windyshepherd, who sent us this picture, said: "Shame you can't hear the skylarks."

Teen arrested over student's Forest Fields death

An 18-year-old man has been arrested on suspicion of manslaughter in connection with the death of 21-year-old Aqib Mazhar in Forest Fields last June.

Copyright: Nottinghamshure Police

Four men were jailed for the 21-year-old student's manslaughter in December.

He was stabbed in the chest on Russell Road, where he lived.

The arrested man remains in police custody.

Man assaulted on Retford train

Do you recognise this man?

Copyright: British Transport Police

Police want to speak to him after a man was assaulted leaving a train at Retford station

It happened on 11 March at 23:40 on a journey from London.

The 43-year-old man, who was assaulted by another passenger he had spoken to, suffered cuts and bruising to his face, British Transport Police said.

Det Sgt Paul Kazimierczyk said: "This incident happened on the day of the England vs Scotland Six Nations fixture, which may help to jog people's memories."

Roadworks begin near East Midlands Airport

Calum McKenzie

BBC Local Live

You're being advised to leave extra time if you're heading to the airport...

Missing sex offender could be in Notts

Police in Lancashire have said they're concerned for the welfare of an 81-year-old man who failed to turn up to court to be sentenced for a number of historic child sex offences.

Copyright: Lancashire Police

John Gilbert Blacktop, of Morecambe, who was given a 21-year sentence in his absence, was living in Nottingham during the trial at Bradford Crown Court, officers said.

He was last seen at the court at 14:00 on Wednesday but police believe he could be in the East Midlands.

Insp Lukmaan Mulla said: "While Mr Blacktop is wanted for failing to appear at court, we are also concerned for his welfare and I would appeal to anyone who sees him, or knows where he may be to get in touch. 

"I would also appeal to Mr Blacktop himself to contact us if he sees this appeal."

Freeman and Eames to leave Green and Whites

Meanwhile there have been two departures confirmed at Nottingham Rugby.

Copyright: Nottingham Rugby

Toby Freeman will join Cornish Pirates and Morgan Eames (pictured) heads to Doncaster in the summer.

Once a big player on the nightclub scene, Peter Stringfellow has come to Nottingham to find out why people aren't going to clubs any more...

Find out how he got on in Inside Out East Midlands on BBC One tonight at 19:30 .