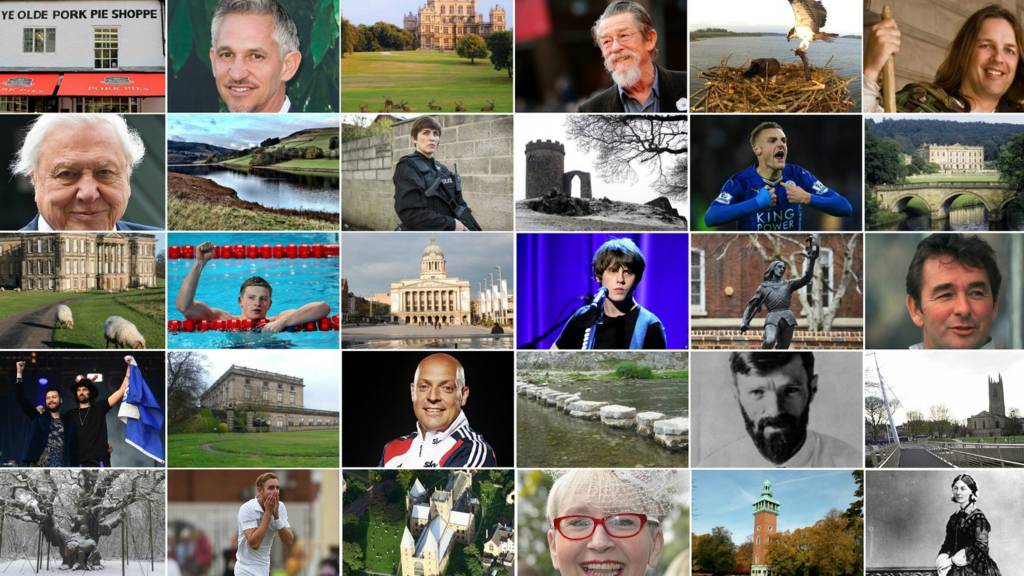 By Emma Thurston

BBC Sport

By Ellie Thomason

BBC Sport

Our live coverage across the day

East Midlands Live has now finished. We'll be back with more updates at 08:00 on Monday.

Five charged in human trafficking investigation

Amy Woodfield

BBC Local Live

Five people arrested in Derby earlier this week have been charged with modern slavery and human trafficking offences.

The three men and two women appeared at Southern Derbyshire Magistrates' Court today and have been remanded in custody.

Another woman - also arrested during the operation - has been released under investigation.

The arrests were made after Derbyshire Police officers executed warrants at Rutland Street, St James Road, Balaclava Road and Patmore Square.

They found ten men from Latvia, who officers believe to be victims of human trafficking.

Firearm used in attempted robbery

Amy Woodfield

BBC Local Live

Staff at a shop in Evington in Leicester have reported being threatened by a man with a firearm.

Police were called at about 11:30 yesterday to the Co-op in Main Street. They've said a man eventually fled empty-handed and no-one was injured.

Crash causing delays near Fosse Park

Amy Woodfield

BBC Local Live

Airbus set for trials after Rolls-Royce fixes engine problem

Airbus is set to start long-distance trials for its newest passenger plane after engine maker Rolls-Royce fixed a problem that had disrupted flight testing.

An Asian tour, designed to test reliability of the A350-1000, was postponed after engineers discovered a problem with its Trent XWB-97 engines developed in Derby.

The problem affected a part attached to the combustor inside the engine.

Quote Message: We are working closely with Airbus to support their plans to begin functional and reliability testing in the coming weeks, having addressed a quality finding in an engine component." from Rolls-Royce Spokesman

Man arrested after schoolgirls approached

Liam Barnes

BBC News Online

A man has been arrested in connection with two incidents in West Bridgford described by police as "suspicious".

A spokesman for Nottinghamshire Police said two girls, aged 11 and 15, were asked to get into a man's car as they walked home from school.

One girl was approached at about 15:20 on Ascott Gardens on 5 September, and the other incident occurred at the junction of Greythorne and Waddington Drive at about 15:10 the following day.