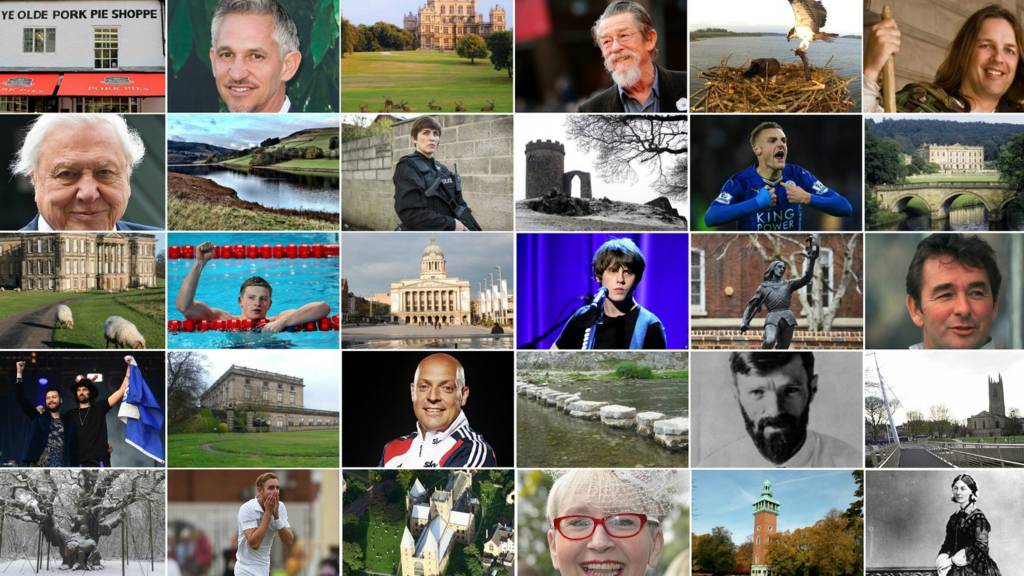 Our live coverage has ended

Regular live coverage on this page has ended for the day, but breaking news, sport and travel updates will continue appear through the night.

East Midlands Live returns from 08:00 tomorrow morning.

Lib Dem boss reveals childhood sniper practice

Amy Woodfield

BBC Local Live

The leader of the Liberal Democrats has told BBC Radio Leicester the naughtiest thing he's ever done was shooting an air rifle out of his window while pretending to be a sniper.

Vince Cable said: "An episode occurred in my childhood when I discovered an air riffle in my dad's wardrobe and I brought round a friend and we discovered how it worked. I started practicing being a war time sniper against my neighbour's windows.

"Eventually it was reported and a policemen duly appeared on my doorstep and I was marched off to the police station and I got a bit of a dressing down, nothing more."

Regional mayor talks collapse

Talks to create an elected metro mayor for Sheffield - to include parts of north Nottinghamshire and Derbyshire - have collapsed.

The meeting of South Yorkshire councils in Rotherham earlier failed to reach any agreement on the stalled process to give Sheffield, South Yorkshire and parts of Derbyshire and Nottinghamshire similar devolved powers to Manchester and the West Midlands.

The plan appears to be in severe doubt after Doncaster and Barnsley again said they favoured a pan-Yorkshire proposal.

The government said it was "very disappointing" adding that it put £1bn of investment in jeopardy.

Bye, bye Broadmarsh (car park and bus station)

Calum McKenzie

BBC Local Live

Demolition of Nottingham's Broadmarsh car park and bus station began earlier today.

Rugby: Tigers coach leaving

Richard Blaze has resigned from his position as Leicester Tigers forwards coach for personal reasons.

He joined Tigers as a second-row forward in 2007 before moving into coaching.

Head coach Matt O'Connor has said: "We're sorry to lose him and we wish him well for the future."

Two men jailed in connection with more than 50 burglaries

Two men from Leicester have been jailed for a total of 13 years after admitting a series of more than 50 burglaries across seven counties, including Suffolk and Norfolk.

Copyright: Suffolk Police

Lee Heane, 27, pictured left, of Radford Drive and Matthew Bryan, 25, of Glenhills Boulevard were sentenced at Ipswich Crown Court for seven years and six years respectively.

The burglaries took place between November 2016 and February 2017. The locations in the East of England were:

Lavenham, Pakenham and Hadleigh in Suffollk
Hingham, Costessey and Thetford (x2) in Norfolk

Thousands of pounds-worth of jewellery and a large quantity of cash were stolen during the burglaries, as well as three shotguns and cartridges from the Hadleigh property.

Solidarity run organised after recent attacks

Maryam Qaiser

BBC Local Live

Joggers in Derby are being encouraged to run in groups or join running clubs after a number of attacks in recent months.

Mickleover Running Club organised a solidarity run yesterday close to where a female runner was robbed.

She was punched to the ground and kicked, before a small amount of money was stolen earlier this month.

The club hopes the attacks won't stop people running.

About 40 people took part in the run which started in the Meadows area.

Robber threatened shop staff with knife

Amy Woodfield

BBC Local Live

Police have released this CCTV image of a man they want to speak to following an armed robbery in Derby.

Copyright: Derbyshire Police

A man went into Select Convenience in the Riverlights around 4.40 today and pretended to be a member of staff.

He threatened two workers with a knife and took money from the till before leaving. He then walked along Morledge pulling a small wheeled suitcase.

Man found dead in Chesterfield formally identified

Amy Woodfield

BBC Local Live

The body of a man found at a house in Chesterfield has been formally identified as 32-year-old Leon Pirdue.

He was found by paramedics at a house in Chiltern Close yesterday morning.

A 25-year-old woman and 32-year-old man have been arrested on suspicion of Mr Pirdue's murder and remain in police custody.

East Midlands weather update: Cloudy with clear spells

Alexandra Hamilton

BBC weather presenter

Showery rain will clear in the first half of tonight, but afterwards it will be cloudy with occasional clear spells and lows of7C (45F).

Patches of mist or fog are likely to develop in the early hours of tomorrow and these may linger for some time in the morning.

After these have cleared, there'll be variable amounts of cloud with some bright spells and highs of 17C (63F).

Crash survivors 'killed by spinning van'

Amy Woodfield

BBC Local Live

A young couple who survived crashing their car on a flooded road were killed by a van after they got out of their vehicle, an inquest heard.

Shabhaz Bhim and his fiancé Shana Sutaria, both from Leicester, survived the initial crash on the A46 near Widmerpool but were then hit by a van which was "spinning and rolling" on the flooded road.

The crash happened in December 2015 when they were returning home in "horrendous" weather conditions.

At the hearing, the van driver Joe Dennis described the water on the road as "like hitting a lake".

During the five-day inquest Highways England will be questioned regarding the maintenance of the road.

The inquest, at Nottingham Coroners' Court, is due to last all week.

Huge increase in burglaries in 'golden triangle'

Amy Woodfield

BBC Local Live

Crimestoppers is launching a new campaign in Loughborough to get more people to share information about burglaries or anyone dealing in stolen property.

The charity claims there was more than a 100% increase in burglaries in the "golden triangle" area in the last four months of the year between 2014 and 2016.

This is the area that's especially popular for student accommodation.

The campaign is focusing on the hashtags #Dontletthemin and #Leaveyourlightson on Facebook, Instagram and Twitter.