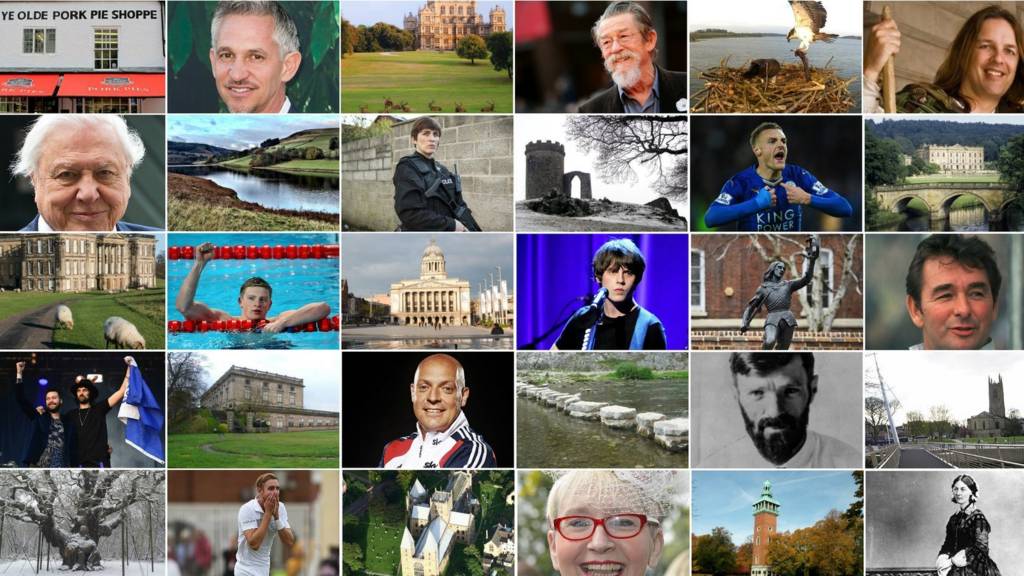 More Labour councillors thinking about exit

Chris Doidge

BBC Radio Derby, political reporter

Tory chairman: No chance of Alan Duncan defection

Tim Parker

BBC Radio Leicester reporter

Resignations of MPs and councillors seem to be cropping up all over the place but one person who's not worried is Rutland and Melton Conservative Association chairman, Byron Rhodes.

Weather: Misty start gives way to sunny afternoon

We can expect another unseasonably mild day across the East Midlands today, as warm air continues to rise from the south.

There will be a misty start but that will change meaning lots of sunshine in the afternoon once again.

Here's Alex with the weather.

Our live coverage across the day

The East Midlands Live page has now finished for the day however some posts linking to BBC articles may continue to appear.

Full live coverage will continue at 08:00 on Friday.

M1 lane closure as crane blows tyre

Oh dear - this might affect your journey if you're heading north this evening.

Weather: Foggy start to Friday

Tonight will start off dry with mainly clear skies, although mist and fog is likely to develop and could be dense in places. It should remain dry through.

The mist and fog will be slow to clear on Friday but it when it does it will become a fine and bright day with plenty of hazy sunshine.

It'll feel mild again with gentle southerly winds.

Council tax on the up across Leicestershire

Council tax increases have been given the go-ahead in Leicester and Leicestershire.

The county council approved an increase of just under 4% yesterday, while the city council voted for a rise of just under 3%.

Leicestershire said its increase will allow an additional £94m to be spent on services including special educational needs and disability support.

Chris Leslie - 'Labour will make me pay'

The Nottingham East MP, who left Labour on Monday, said he could not see himself returning to the party.

Copyright: AFP/Getty Images

Chris Leslie told Radio Nottingham he left because of more than just Jeremy Corbyn, pointing to the team around him and the influence of Momentum.

"[Leaving] may be at a cost, I am sure Labour will make me pay a heavy price but at least I can say I did my best for the country," the now independent MP added.

He added his constituents have taken the news of his defection "surprisingly well" and had a lot of questions.

Cannabis growing equipment given to college

Police have given some seized equipment used to grow cannabis to a college in Melton Mowbray.

Copyright: Leicestershire Police

Items like fans, a growing tent, heat lamps, bulbs, growing medium and transformers have been donated to the horticultural team at Brooksby Melton College.

They'll be used to teach students how to grow vegetables and plants in regulated and variable conditions.

Car window smashed to retrieve child

David Pittam

BBC News Online

Police smashed their way in to a car to retrieve a child after they were called by a member of the public.

Officers said the child, who was checked by paramedics, turned out to be "completely fine".

It happened in Bulwell, Nottingham, earlier.

Appeal after man punched and kicked by group

Police investigating an assault in Ashby-de-la-Zouch are appealing to speak to the four people seen in these pictures.

Copyright: Leicestershire Police

A 35-year-old man was punched and kicked by a number of people in Market Street at about 01:00 on Saturday 26 January.

The victim suffered a number of injuries and received some hospital treatment.

Nottingham man missing for a week

Police looking for a missing Nottingham man have said no-one has heard from him for a week.

Copyright: Nottinghamshire Police

Michael Perry's last known contact was on his mobile phone in the Pride Park area of Derby on 14 February. He had been reported missing from the Strelley area the previous morning.

Nottinghamshire Police have said concern is increasing for his safety and they would like to hear from anyone with information on his whereabouts.

Victorian warehouse development approved

Plans for 150 new apartments on the site of a derelict Victorian warehouse in Nottingham have been approved by councillors.

Planning bosses praised the design for the new building, between the London Road Fire Station and the Hicking Building.

A gym and car park will also be built on site. It's hoped construction will start in late spring and finish in June next year.

Sex offender jailed after trying to cover tracks

David Pittam

BBC News Online

A "manipulative and controlling" sex offender faked witness statements in a bid to get officers to drop a case against him.

Scott Simpson, 27, breached a sexual offences order by having unsupervised contact with a seven-year-old girl, police said.

He sent an email to officers containing falsified witness accounts and asked a friend to submit a statement he had actually written, all in an attempt to get the case dropped.

Copyright: Nottinghamshire Police

Simpson pleaded guilty to two charges of attempting to pervert the course of justice, one breach of a sexual harm order and one breach of a restraining order.

He was sentenced at Nottingham Crown Court to three years and two months.

Fears HS2 could fail to reach Midlands

Kit Sandeman

Local Democracy Reporter

The multi-billion pound HS2 rail line may never get to Nottinghamshire, the leader of Nottingham City Council has warned.

The current plan is for the line from London and Birmingham to stop at Toton, before heading further north to Sheffield and Leeds.

Copyright: Nottinghamshire County Council

But there are concerns the plans could run well over budget, and recent high-profile reports have suggested senior government figures think the scheme past Birmingham should be scrapped altogether.

The piece of law required for the Notts part of the HS2 line was delayed by a year in 2018, and is now expected in 2020.

HS2 bosses have insisted the whole scheme will go ahead, and the transport secretary Chris Grayling said scrapping the scheme past Birmingham would be a 'betrayal' of the North and Midlands.