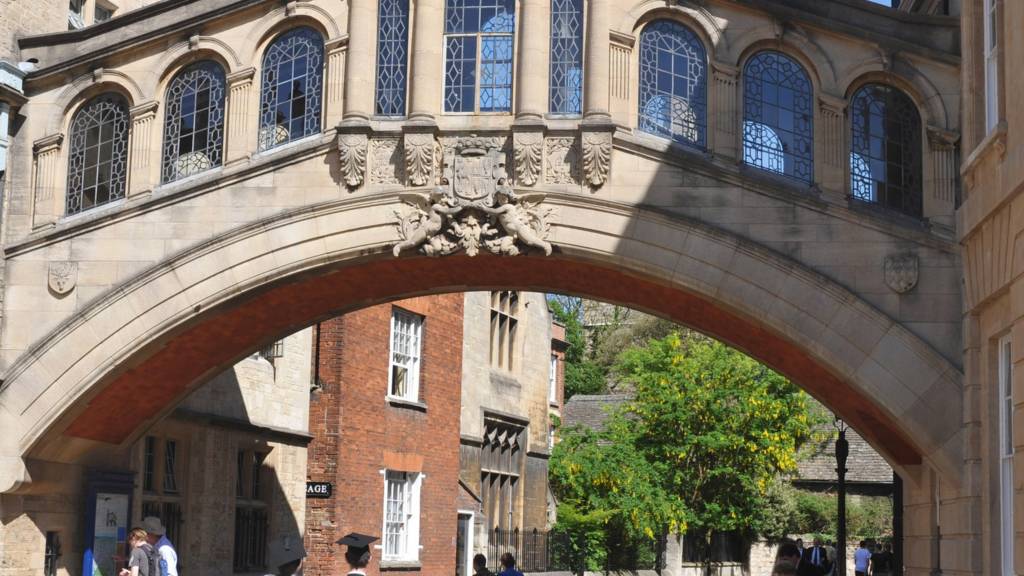 Summary
10 men charged over sex exploitation
Oxford United manager 'understands' fans' Wembley boycott
Teacher died driving into bus stop while three times over limit
University unveils portraits of women
Live from Oxford Literary Festival
We'll be back tomorrow from 08:00 BST.

Judicial review applied for after Horton hospital downgrade

A legal challenge has been launched by Cherwell District Council following what is described as a "confusing and flawed" consultation process regarding plans to downgrade services at Banbury's Horton General Hospital.

Today the council filed an application for a judicial review into how Oxfordshire Clinical Commissioning Group (OCCG) has consulted with the public over changes to services including maternity, critical care and hospital bed use.

The challenge has been led by Cherwell with South Northamptonshire Council, Stratford-on-Avon District Council and Banbury Town Council acting as co-claimants and with support from the Keep the Horton General campaign group.

Oxfordshire youngsters perform anniversary concert

More than 500 young musicians from Oxfordshire descended on Birmingham's prestigious Symphony Hall to perform in a concert celebrating 75 years of the County Music Service.

A wide range of instrumental and vocal performances took place in front of a packed audience on Saturday, as various bands, orchestras and choirs took to the stage.

At one point a massed choir made up of children from Oxfordshire primary and secondary schools performed alongside singers from established Music Service vocal groups.

Men changed with rape and sex abuse appear in court

Ten men have been charged with 56 offences following police raids related to child sexual exploitation claims.

Eight of the men - seven from Banbury and one from Birmingham - appeared before Oxford magistrates earlier. 

They are Leon Cole, 19; Atiq Hussain, 23; Qamran Hafiz, 24; Abdul Sarfraz, 31; Nasser Younis, 37; Tafail Mohammed, 23, and Marcelo Suarez, 20, all from Banbury, and Ahsan Raza, aged 19, from Birmingham. 

They were remanded in custody and are now due to appear at Oxford Crown Court on 25 April.

Are you an Oxford United fan trapped abroad? Send us your good luck message for this Sunday's Wembley final to oxfordshire@bbc.co.uk . Here's one from Tim Andrews in Canada:  

Travel update: A424 closed in both directions after crash

The A424 is currently closed in both directions due to accident involving a single vehicle that went into a tree between the A361 for Burford and Merrymouth Road, near Idbury.

And just days away from the U's Wembley clash with Coventry, rap superstar DJ Kevlar has released another composition, Yellow Army, to spur the team on to yet more glory.

DJ Kevlar, who in his day job as an Abingdon taxi driver goes by the name Kevin Broe, told us he'd always been passionate about singing.  

Severe accident: A424 Oxfordshire both ways

BBC News Travel

A424 Oxfordshire both ways severe accident, between A361 and Merrymouth Road.

A424 Oxfordshire - A424 closed and very slow traffic in both directions between the A361 junction in Burford and the Merrymouth Road junction in Idbury, because of an accident involving single vehicle.

To report traffic and travel incidents dial 0330 123 0184 at any time

Teacher fell asleep driving while over limit - inquest

A 28-year-old dance and drama teacher died after falling asleep at the wheel of his car intoxicated, an inquest has heard.

Stephen Piper was nearly three times over the limit when he got into his white Suzuki Swift at Seacourt Park and Ride on 22 October 2016.

The City of Oxford College faculty member had been celebrating a promotion at a colleagues' leaving do on a Friday night, before he got on to a night bus to Carterton at 12:30 GMT.

He then got off the bus near Osney, and more than two hours later appeared on CCTV getting into his car.

Collision investigator David Watson said that onboard computer data showed the Winchester University graduate gradually accelerated to between 52.5-60mph before hitting a bus shelter on the right-hand side of the road at 03:23 GMT.

He said: "The data suggests that Stephen was asleep at the time.

"There was no evidence of breaking.

"The collision happened one mile into a 15-mile journey back to [his home in] Carterton."

Oxfordshire coroner Darren Salter recorded the death as a road traffic collision, and said: "This is a very sad case; the loss of Stephen in these circumstances at such a young age."

In a written statement, Mr Piper'a brother Michael said: "I think his life ended badly but he gave so much to everybody."

Breaking

Men charged after sex exploitation raids

Ten men have been charged by police investigating sexual exploitation in Oxfordshire.

Raids were carried out in Banbury on Tuesday and Thursday as part of Operation Nautical – an investigation into non-recent child sexual exploitation in the county. 

A total of 56 charges have been brought.

Leon Cole, 19; Ateeq Hussain, 23; Qamran Hafiz, 24; Abdul Safraz, 31; Nasser Younis, 37; Tafail Mohammed, 24 and Marcelo Suarez, 20, all from Banbury, are due to appear today before Oxford magistrates along with Ahsan Raza, aged 19, from Birmingham.

Two men were also charged in connection with the investigation and will appear at Oxford Magistrates' Court on 2 May. They are Amir Arfi, aged 23, of no fixed abode and Atique Akhtar, aged 23, of no fixed abode.

We've been live this morning from the Green Room at the Oxford Literary Festival with writers Vanessa Nicolson, Richard Beard and John de St Jorre.  

So just how to do go about writing your life story?

Didcot crowned most normal

Yesterday we brought you the stunning news Didcot has been crowned the most normal town in the country.

Ten of its streets were a particularly close match to the national average lifestyle, opinions and experiences, according to statisticians.

Mayor Steve Connel called the findings "tremendous".

Similarly, these Didcot residents were also left stunned by their unexpected achievement.

Your snaps from across the county

Time is running out to get involved in this week's Oxfordshire's Big Picture . Throughout the week readers have sent in their pictures from across the county, here's a taste of some of our favourites. 

You can send us your snaps by email . 

Travel latest: Traffic building steadily across Oxford

Al Ryan

BBC Oxford travel presenter

Good morning, here's today's latest from the Oxfordshire Traffic Control Centre:

Expect delays in Henley through the temporary traffic lights on Hart Street between Henley Bridge and Bell Street. 
In Oxford city centre, traffic is moving slowly between the A40 northern bypass and the Cherwell Drive and Headley Way junction.
On the Oxford ring road, traffic is building steadily on the A4142 between the Cowley junction and the Littlemore roundabout.

Today's weather: Dry with sunny spells

After a cloudy and grey today for most yesterday, we might see the warmest day of the year so far. 

It should be a bright and fine day, but with the possibility of showers later on.