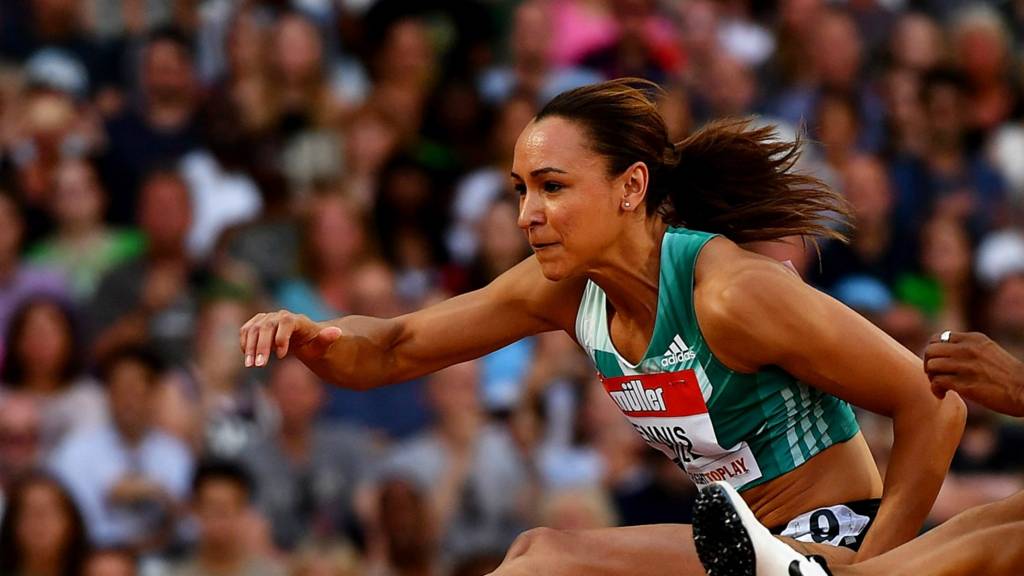 BBC Local Live: Sheffield and South Yorkshire
Summary
News, sport, weather and travel will resume at 08:00 on Monday
Live updates on Friday 12 August 2016
Goodbye: Five things we learnt today

Jenny Cork

BBC Sheffield news

Thanks for joining us today. We'll be back on Monday from 08:00.

Here are a few of the big stories from today.

Serious assault in Balby – can you help?

Detectives investigating a reported assault in Doncaster want to hear from you if you saw what happened.

Between 13:00-13:15 on Wednesday 10 August, an 18-year-old man was assaulted by a man in Walpole Close, Balby.The victim sustained serious injuries to his upper body, legs and face, believed to have been caused by a knife.

Officers would like to hear from anyone who was in the area at the time and saw what happened, or may know who is responsible.The suspect is described as white, in his 30s, of a medium/stocky build and wearing a cream baseball cap, a light-coloured t-shirt and three-quarter length camouflage trousers.The victim is in hospital in a stable condition. Call 101 or send an email.

Weather: Broken cloud with a chance of the odd shower

Owain Wyn Evans

Weather presenter, BBC Look North

TONIGHT: We'll see some broken cloud overnight but also some clearer spells as well as one or two isolated showers. Temperatures getting down to 16C (61F). 

TOMORROW: Variable amounts of cloud will linger throughout Saturday but we should see some sunny spells as well. Maximum temperature of 19C (66F).

Future of Sheffield basketball team hangs in balance with funding shortfall

BBC Look North, Yorkshire

The Sheffield Hatters basketball team needs to raise a minimum of £5,000 by the time the season starts in October. 

Last season they won the WBBL National Trophy Title and The Hatters is England's oldest women's basketball club. 

The first lady of English basketball, head coach Betty Codona OBE, says she's hoping businesses will come forward to sponsor them, and that members of the public will donate five pounds.

Residents 'outraged' over plans to turn historic Sheffield shop into pub

Copyright: Sheffield Star

Many people living on Cross Hill, in Ecclesfield, signed a petition and sent letters of objection after an application was submitted to change a former carpet shop into a micro pub.  

Nottinghamshire kicks back at Sheffield City Region

BBC Look North, Yorkshire

Bassetlaw's economy and public services will deteriorate if it joins the Sheffield City Region - Nottinghamshire County Council says.

The deal will see Sheffield, Rotherham, Doncaster and Barnsley join together under a directly-elected mayor in charge of transport; housing and economic investment.     

Bassetlaw and Chesterfield want to join too - but Nottinghamshire and Derbyshire county councils want their own devolved region using existing county borders.  

Ennis-Hill fails at 1.92m

Steve Backley

Four-time European javelin champion on BBC TV

Jess had a smile on her face. I think she knew that was too much for her.  

Mass brawl at London Road venue involved 100 people

Copyright: Sheffield Star

Around 100 people were involved in a mass brawl at a London Road venue involving glasses being thrown and people wielding a knife and a gun.  

Jessica Ennis-Hill has just had a PBPB (post baby personal best) and she is ELATED! 

Still, Tony Minicello - not a flicker. 

Man dies following collision in Balby

Jenny Cork

BBC Sheffield news

A 29-year-old man who suffered life-threatening injuries in a Doncaster collision last weekend has died in hospital.    

Copyright: South Yorkshire Police

At around 05:45 on Saturday 6 August, a black Vauxhall Corsa and a black BMW 5 series were involved in a collision in Balby Carr Bank, which resulted in a further collision between the BMW and the 29-year-old pedestrian.  

The man, who's been named as Darren Cunningham, was taken to hospital with life-threatening injuries where he died yesterday morning.   

Sheffield's Ennis-Hill makes strong start in Heptathlon high jump

It's been a strong morning in Rio for Jessica Ennis-Hill in her defence of her heptathlon title.

She flew over 1.74m in her opening high-jump attempt has just cleared 1.83m and is yet to fail.

Katarina Johnson-Thompson is safely over 1.80m.

Amazon expansion in South Yorkshire

BBC Look North, Yorkshire

The online retailer Amazon has announced it is to create 500 new jobs in South Yorkshire. 

The company is to open what it calls another fulfillment centre in Doncaster to meet  growing customer demand. 

The new site at the iPort development  will be the third in the town and the company will begin recruiting staff this summer.

Workmen 'looking into' cause of Sheffield sink hole

Workmen are investigating following the closure of Hounsfield Road in Sheffield. 

It's thought a sewage drain collapsed just inches from parked cars

Painting 'Herd to Herd' on World Elephant Day

Andy Kershaw

BBC Radio Sheffield News

All around Sheffield there are 58 elephants for the Herd of Sheffield art trail. Have you seen them all yet?

The project's highlighting the work and raising money for the Children's Hospital Charity.

It's World Elephant Day today and to celebrate, I've had a head to head painting competition with Dan Hobson from the Sheffield Star.

Whose do you think is the best?! 

Listen: How will the Yorkshire Ripper be treated in a mainstream prison?

In 1981 Peter Sutcliffe admitted being the Yorkshire Ripper and described his killing spree as something that "grew and grew until I became a beast"

For the last 32 years, he has been detained at Broadmoor, the high security psychiatric hospital, having been diagnosed as a paranoid schizophrenic. Now, a mental health tribunal has decided he is sane enough to be transferred to a prison.

Dr Mike Berry, a clinical forensic psychologist, explained to the World at One's Shaun Ley how to treat someone who has committed such crimes.

Evens for Sheffield's Willett

Sheffield's Danny Willett takes to the tee in Rio 2016.

He starts round two at level par.