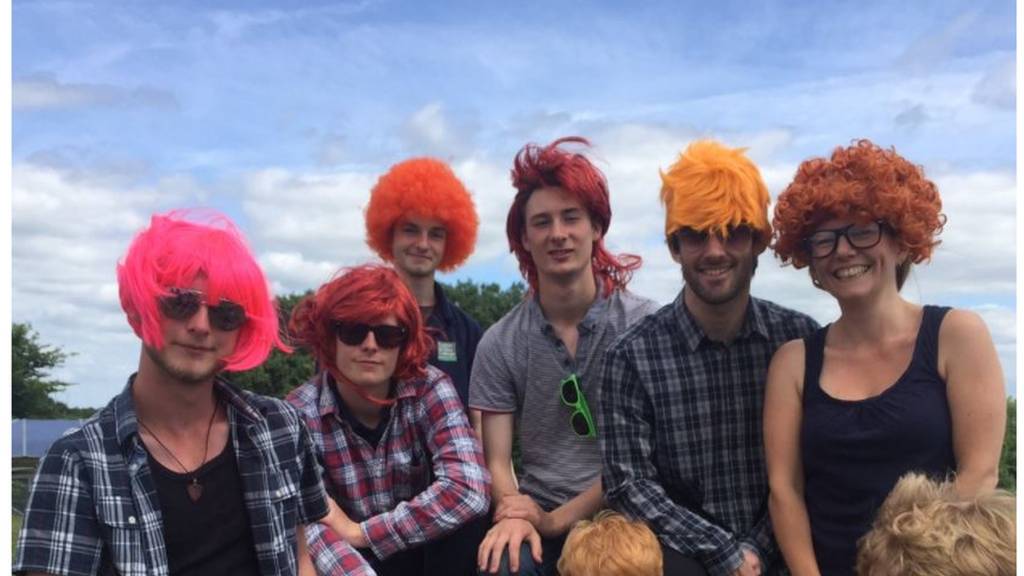 Suffolk Day celebrates 'modest' county
Summary
Updates for Wednesday, 21 June 2017
The first ever Suffolk Day is here!
Kids in wigs: Students mark Suffolk Day by dressing as Ed Sheeran
More than 6,000 people take part in Bury St Edmunds plan consultation
An Ipswich woman is fined £200 for discarded fag end
Preview: Lavenham village

Archaeologist Ben Robinson explores the rise, fall and rise of Lavenham in Suffolk, the best-preserved medieval village in the country.

Stereophonics return to Suffolk 23 years after pub gig

Welsh rockers Stereophonics are the latest act to be confirmed for a Thetford Forest summer outdoor concert.

The gig at the Santon Downham visitor centre on Sunday, 23 June comes on the back of their 10th studio album Scream Above The Sounds, which came out last year.

It's their first gig in Suffolk since 1996 when they played at Ipswich's now-demolished Drum & Monkey pub.

Entry was £4, while two decades later tickets for the Forestry Commission's Forest Live gig are £55 plus booking fee.

Of the two record shops where you could buy tickets for the 1996 concert, Rex Records closed in the 2000s, but Out of Time Records is still going strong on Fore Street.

Thousands of people watch the Sunday League side's match highlights each week.

The facility is set to produce 150 million tomatoes a year, helped by red LED lights and bees.

A 36-year-old man was found on a Suffolk street with multiple stab wounds.