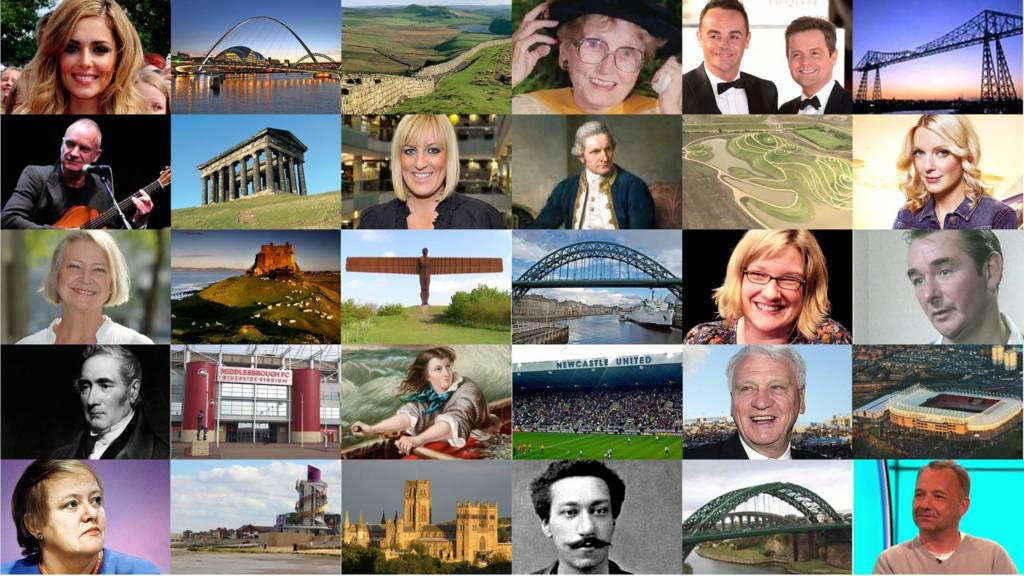 BBC Local Live: North East England
Summary
Thursday 6 April 2017
Guilty plea in wheelie bin murder case
Newcastle United profits drop by £27.9m
Overhead line problems cause Metro delays
Arrests after firefighters attacked
Our live coverage across the day

Well, we're wrapping things up now. Thanks for joining us today.

You can catch up with the latest news tonight on  BBC Tees ,  BBC Newcastle ,  Look North  and online.  

If you have a photograph you'd like to share with us, you can Tweet us  @BBCNewsNE ,  email , or contact us via our  Facebook page .

We'll be back tomorrow from 08:00 and hope to see you then.

Weather: Dry but chilly night

It will be a dry evening and night with variable cloud cover and clear spells. Expect it to be chilly where cloud breaks persist with a ground frost in places.

Winds will be light and variable.  

'Mindless damage' forces Hartlepool park toilet closure

Visitors to a Hartlepool park have been unable to use its toilets for over two months after the facilities were  targeted by vandals for the fourth time in recent weeks.

People caught short in Rossmere Park have been left with nowhere to go since the middle of January after a fire caused substantial damage.

Copyright: Hartlepool Mail

Firefighter attacks 'deeply worrying'

Concerns have been raised following two attacks on firefighters.

As we reported earlier, three arrests were made following an incident in Houghton-le-Spring on Wednesday. One firefighter was hit in the face while another was struck on the side of the head.

It came just days after a crew were attacked in Denton, Newcastle.

Russ King, of the Fire Brigade Union, said: "It's deeply worrying that attacks like this are still happening in this day and age."

The future of hospital surgery?

Look North's Peter Harris has been at Newcastle's Freeman Hospital to get an up-close view of the way robots are now being used in surgery.

You can see his full report on BBC One at 18:30.

Newton Aycliffe bookkeeper facing jail over £32,000 fraud

The Northern Echo

Newspaper

Young recruits learn about life on the beat

Schoolchildren have been teaming up with Northumbria Police to learn more about life on the beat.

Among those taking part have been pupils from Laygate Community School in South Shields and St Mary's Primary School in Jarrow.

Our BBC colleague Alison Freeman went along to meet them and you'll be able to see more on Look North on BBC One later. 

Lost Voice Guy gets Radio Four show

Helen Richardson

BBC Newcastle

A County Durham comedian who is unable to speak without the aid of a computer has had a sitcom commissioned for a series by BBC Radio Four.

Consett's Lee Ridley, who has cerebral palsy, is known as the Lost Voice Guy. 

In January a pilot aired of his sitcom Ability. Now Radio Four has confirmed it has commissioned it for a series after it was so well received. 

The 35-year-old, who previously worked for Sunderland City Council, won the BBC Radio New Comedy Awards in 2014.

Travel: Metro bosses aim to resume North Tyneside service for rush hour

As we reported earlier, Metro services between Wallsend and North Shields have been badly affected today.

Chiefs have just announced they are hoping to get things back on track by 18:00.

Garage boss fled from police at 90mph and smashed into road sign

Garage boss Steven Lee "wrapped his van around" a speed restriction sign after  fleeing from police at 90mph  in South Shields.

Copyright: Shields Gazette

North East Sure Start centres cut

Skills role for Tees Valley Mayor

The Tees Valley Mayor will want to bring high-quality new jobs to the region, but they will also have to make sure people here have the abilities to do them. 

Skills is an area the mayor will have some direct power over. 

So what could be done? BBC Tees' David Macmillan is trying to find out with the help of one of the region's greatest inventions.