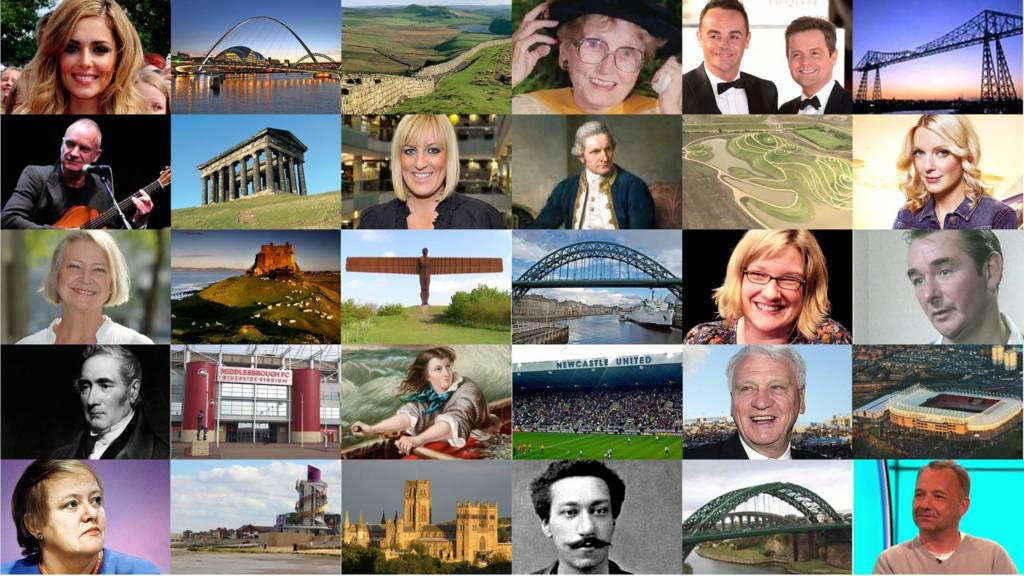 BBC Local Live: North East England
Summary
Updates on Thursday 15 June 2017
Our live coverage across the day

Thanks for joining us. Our updates are now finished for the day.

To keep up with whats happening overnight, head to BBC Tees, BBC Newcastle, Look North, and online.

If you have a photo you'd like to share with us, you can get in touch via @BBCNewsNE, email us, or contact us on our Facebook page.

We'll be back tomorrow morning from 08:00.

Authorities 'knew Lee Irving was vulnerable'

Alison Freeman

BBC Look North

A report into the murder of a young man with learning difficulties in Newcastle says the full extent of his vulnerability was known three years before his death.

Lee Irving died from multiple injuries after being repeatedly beaten at the house in Fawdon he had been sharing with his eventual killers.

Today a review into his death says that as far back as 2011, when the the probation service came into contact with Lee over a criminal conviction, he was found to be vulnerable.

By 2012 the service had realised the full extent of his, with the report saying he would rather put up with bullying than be rejected by his peers - bu this did not raise an alert.

His mum reported in 2014 that he was being exploited by those he lived with and, in March 2015, an assessment found he did not have the ability to make decisions to keep himself safe.

By June he was dead.

Scarlett's Streetmate amid cult comebacks

Francesca Williams

BBC News

There's something about cult telly that producers just can't resist.

Well, it stands to reason, doesn't it? If it's cult that means people were watching - and might watch again.

Who wouldn't want a slice of a re-baked popular pie?

We're particularly pleased at the return of Streetmate, now hosted by our County Durham Gogglebox star Scarlett Moffatt.

Fresh but clear and dry night in store

There will still be a fair few showers peppered around through this evening.

These could be on the sharp side but they'll start to fade and, as the night wears on, we'll start to see some clear spells.

It'll be a fresher night, with temperatures down to about 12C.

Tomorrow will be mainly dry.

A joint funeral service for a 'perfect' teenage couple killed in the Manchester terror attack has been held.

'We're not moving unless they carry us out'

Elderly residents are defiant in the face of attempts by a housing company in County Durham to demolish their homes and move them to new ones nearby.

The company Livin says the properties at Travellers Green and Clarence Green in Newton Aycliffe are outdated and plans to spend £8m demolishing 32 properties and replacing them with 86 new ones.

But 87-year-old Frank Daniels, who's lived on Clarence Green for 21 years, says he has "no intention of going out of this bungalow other than in a wooden box".

"By the time this happens I'll be 90-year-old and I have no intention of starting to make a new home on my own at 90 years old."

Fred and Margaret Jackson also say they don't want to move.

Mr Jackson said: "We're all the same, we're all near our 70s, 80s, we've all got something wrong with us and there's no way we can move."

Livin says residents would be given up to £5,000 to help with moving costs and that there are many willing to move.

Happiness of Liam and Chloe amid the sadness

Megan Paterson

Reporter, BBC Look North

Pictures of the couple together were placed on their coffins when they left the church.

The hundreds gathered then filled the church yard, embracing and wiping away tears - all trying to remember the joy-filled lives Liam and Chloe led together, not the tragic way they died.

Northern Powerhouse gets another new minister

BBC Tees

www.bbc.co.uk/BBCTees

Lancashire Conservative MP Jake Berry has been appointed Northern Powerhouse minister as part of Theresa May's cabinet reshuffle.

The Rossendale and Darwen MP replaces Andrew Percy, who's standing down despite being offered the chance to carry on in the post.

In a post on Instagram Mr Percy said he had reluctantly decided to step down to pursue other challenges.

Berry is the third powerhouse minister in two years.

Copyright: Conservative Party

Man arrested over house chemical find

Officers are continuing to search the property, and establish the nature of the materials found.

Suspicious incident in Stockton

A man opened the back door of a taxi, put a gripped hand on the shoulder of the child sitting there, then let go and walked way, police have said.

They are describing what happened as "suspicious" and are appealing for anyone who saw it to contact them.

It happened at about 17:00 on Sunday at the A1825 junction with Bridge Road, Yarm Lane and Riverside Road, Stockton.

The boy was in the taxi with his mother, who was also sitting in the back.

Three men, described as being of East European appearance were standing on the road near Halfords, police say.

One, about 25-30 and dark skinned, with short black hair, opened the taxi door, before returning to the other men and walking off.

Water voles reintroduced into Kielder

A project to reintroduce water voles in Northumberland is under way.

Breaking

Surgeon found not guilty of sexual assault

Retired orthopaedic surgeon Magdy Eskander has been cleared of sexual assault by jury at Teesside Crown Court.

The 59-year-old was accused of touching a child in intimate areas while examining her at Darlington Memorial Hospital.

Charges regarding a second girl were dropped during the trial.

The surgeon was accused of sexually assaulting two different young girls in 2014 but the case was thrown out of court.

Breaking

Shearer agrees settlement over 'negligent' advice

Former Newcastle and England football star Alan Shearer has agreed a settlement from a financial advisor and a pension specialist he'd accused of giving him "negligent" financial advice.

Shearer, 46, was suing financial adviser Kevin Neal and pension specialist Suffolk Life for £9m at the High Court.

Proceedings started on Wednesday but a lawyer representing Shearer told the judge - Mr Justice Leggatt - today that an agreement had been reached.

Jeff Stelling in County Durham for mammoth charity walk

Breaking

Man arrested after 'quantity of chemicals' found

A man has been arrested after a "quantity of chemicals" was found at a house in Newcastle

Police were called to a house in Heaton Park View in Heaton following reports of "suspicious behaviour".

A 42-year-old local man was arrested and remains in police custody.

Chief Supt Sharon Scott said: "We have been carrying out a search of a property today and work will be ongoing throughout the day to assess the materials that we have found in the address.

"I would like to reassure members of the public that this being treated as an isolated incident at this time. We have taken this action today as a precaution and we would always ask that if anyone has any information that may help our inquiries, or anyone who has seen anything suspicious in the area, to please contact us."