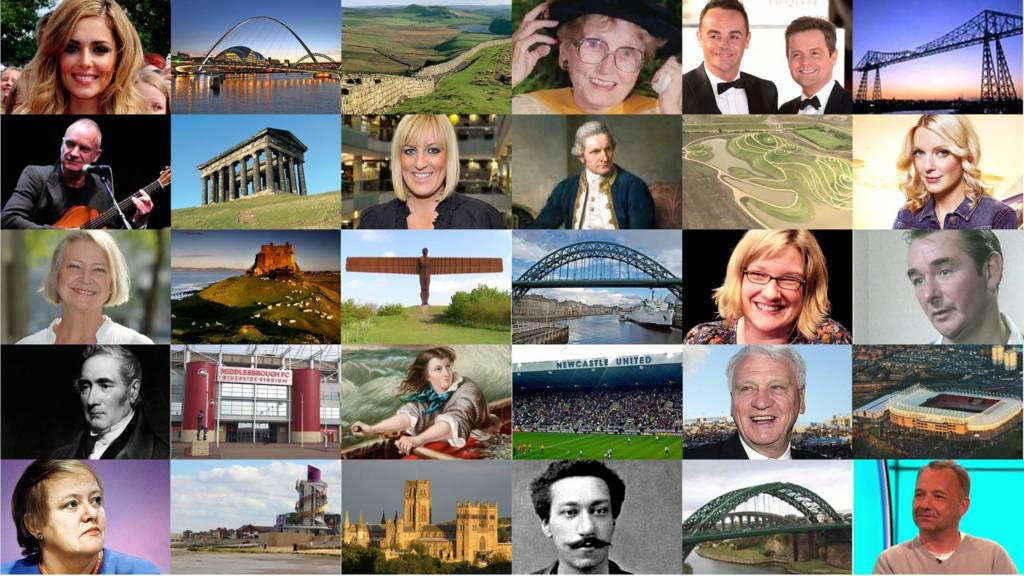 BBC Local Live: North East England
Pair face fraud trial over Hartlepool United bid

Ten years ago, worried Northern Rock customers queued outside branches hoping to get their money back.

Kevin Peachey

Personal finance reporter

The new £10 note featuring novelist Jane Austen has entered circulation - marking a return of a woman in addition to the Queen on Bank of England notes.

The launch comes after a four-month period when women, apart from the Queen, have not been represented on the Bank's notes.

The last was the £5 note featuring reformer Elizabeth Fry which was replaced by a Winston Churchill fiver.

The new £10 note is made of polymer and includes raised dots for blind people.

Teenager tells of eating disorder

A teenager has been telling us about her eating disorder.

Copyright: Northumberland Gazette

Defoe joins Bradley charity

Northern Rail boss in the hotseat

Anna Snowdon

BBC Local Live

Peter Myers, the stakeholder manager from Northern Rail, will be on air until 10:00 with Mike Parr on BBC Tees taking your questions.

You can get in touch by calling 01642 225511, texting your message (starting with the word TEES) to 81333 or email tees.studios@bbc.co.uk

Firedog wishes people a safe day

Weather: Sunny with scattered showers

Today is expected to be sometimes sunny with a scattering of showers.

These showers are more likely to be near coasts at first, but will form inland during the afternoon and possibly be thundery.

It will feel cool sometimes in brisk northwesterly winds.

Welcome to BBC Local Live

Good morning and welcome to BBC Local Live.

We'll be with you throughout the day to bring you the latest news, weather, sport and travel updates from across the North East.

Have you got any photos you'd like to share with us? In that case you can tweet them to @BBCNewsNE, email them, or contact us via our Facebook page.