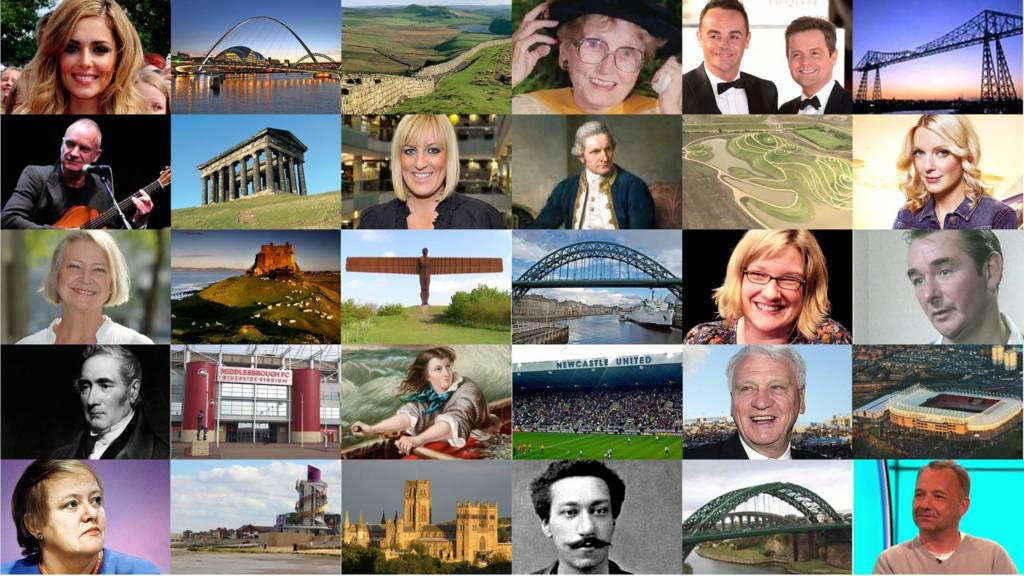 BBC Local Live: North East England
Our live coverage across the day

Our live updates here have now finished for the week, thank you for joining us.

You can also follow the latest news on BBC Newcastle, BBC Tees, online and on Look North.

We'll be back with more updates from 08:00 on Monday.

Have you got any photos or news you'd like to share with us? In that case you can tweet us @BBCNewsNE, email us,or contact us via our Facebook page.

This bike was stolen from a garden in Lintz Terrace, Burnopfield - Have you seen it?

Copyright: DURHAM CONSTABULARY

New student accommodation in Newcastle

Daniel Holland

Local Democracy Reporter

A developer has been given the green light to build on the last remaining plot of the former Tyne Tees Television site in Newcastle, after a six-month delay.

Plans to build 227 new student flats at the former studios in City Road had been approved in principle by councillors in January.

However, it has taken until now for Newcastle City Council officers and the developer, CRSH, to conclude a section 106 legal agreement over the site.

The former TTTV site is already home to another major student development, as well as the Tube Court residential apartments.

The showery rain will clear through the evening to leave it mainly dry tonight with clear periods breaking through.

There could be some areas of mist and fog forming.

A light wind.

Mobility scooter burnt in Sunderland

A mobility scooter was stolen and burnt in Sunderland.

Jacqueline Dillon, who has been described as "vulnerable" by police, found that her electric scooter was missing from Saint Mark's Road on 16 July.

She later found scooter burnt out on nearby Ogden Street.

Ms Dillon said:"It beggars belief that somebody would do this. That scooter is my freedom; I rely on it to get around. To see it totally destroyed is heart-breaking."

Copyright: NORTHUMBRIA POLICE

Man threatens with knife in attempted robbery

A man threatened staff with a knife at a shop in Newton Aycliffe.

The incident took place at about 22:10 yesterday at McColl's in Parsons Centre.

The suspect entered the store and demanded money while holding a knife, but left empty handed.

His face was covered but he is being described as thin build and "gaunt".

Car crash in Thorpe Thewles

Two cars crashed in Thorpe Thewles on Sunday.

A burgundy Audi and a black Ford Focus crashed on the A177 Thorpe Thewles crossroads at about 09:00.

The 56-year-old male driver of the black Ford Focus went to hospital with minor injuries and he was later released.

Police are appealing for witnesses.

Gateshead council's social care overspend hits £7m

Gateshead Council is said to be under "real pressure" as it faces the possibility of going over budget due to the demand for adult social care.

Councillor Martin Gannon says the council overspent on it by £7m, meaning it could go almost £10m over budget.

However, he did concede that this is a situation the council has faced before.

Your pictures: Island sunset

The sunset at the Farne Islands was stunning last night.

Copyright: CAROLYN FARTHING-DUNN

Have you got any pictures of the North East you'd like to share with us?

You can tweet us, contact us via our Facebook page or email us.

Tilly takes on Wii with new bionic arms

Just because something is practical doesn't mean it has to be unfashionable.

See how seven disabled people have improved the equipment they use every day.

One of them is Tilly Lockey from County Durham, who was picked to try out a new pair of 3D-printed bionic arms.

"I can do different grips with them. I can hold my Wii remote control and play Just Dance. With my old ones I used to have to tape the remote on with Sellotape," the 12-year-old says.

Family dog dies after suffering fatal snakebite

A distraught dog lover whose family pet died after being bitten by a snake at the beach has urged the public to be aware.

Copyright: NORTHUMBERLAND GAZETTE

Hartlepool festival starts this weekend

Hartlepool's Waterfront Festival is taking over the town's marina this weekend.

The three-day event is expected to bring comedy, music and movies to the town in its second year.

Britain's Got Talent winner Lost Voice Guy is set to perform.

Demand for uniform recycling scheme soars

As schools across the North East break up for summer a uniform recycling project says it's seeing more and more demand as parents struggle with the cost of kitting their kids out.

Uniform Dropbox in Newcastle collects items from across the city and leaves them in community centres to be picked up by those who need them.

And it's all free and anonymous.

Breaking

Durham rugby players died after taking heroin

Two rugby players died in Sri Lanka after taking heroin, it has been announced.

Thomas Howard and Thomas Baty bought the drug from a dealer while touring the country in May with Durham-based Clems Pirates RFC.

The men complained of breathing difficulties after returning from a nightclub that night and later died.

Lanka Jayaratna, the magistrate of Colombo Fort, made the verdict today following a post-mortem exam and police reports.

She ordered police to send the death certificate to their relatives via the British high commission in Colombo.