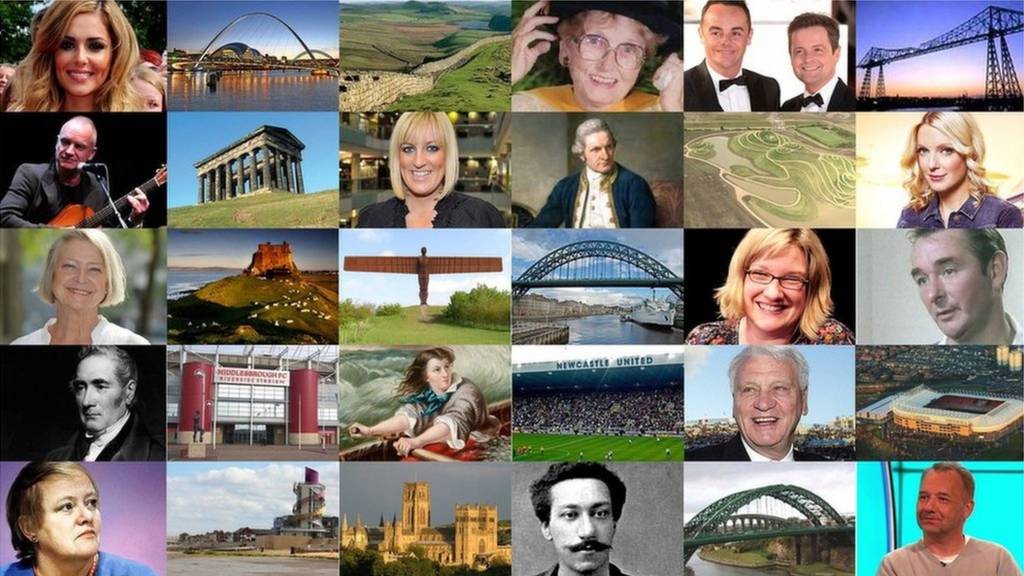 Latest updates from North East England Live
Listen to your local radio stations: BBC Newcastle and BBC Tees
Family of disabled mum who killed herself to receive formal apology

The mother of a disabled woman who took her own life after some of her benefits were stopped is due to meet senior government officials on Teesside later to receive a formal apology.

Jodey Whiting, 42, died two years ago.

The Department for Work and Pensions has admitted making mistakes and paid compensation.

Senior managers say they are travelling from London to meet Jodey's mum, Joy Dove, in Thornaby so they can apologise in person.

Copyright: Family handout

Flat fire death man named

A man who died in a fire at a flat in Ashington has been named.

Emergency services were called to an address in Milburn Road on Thursday at about 23:40 after a fire broke out.

The body of 39-year-old Graham Green was found by fire crews.

Northumbria Police said an investigation has been launched.

Newspapers demand government 'close North-South divide'

Newspapers across the north of England have jointly demanded the government stops treating the region as an "afterthought", asking for devolution to help "turbo-charge the North's economy".

Some 33 newspapers, including the the Newcastle Chronicle, Northern Echo and Teesside Gazette are urging Britain's main political parties to "close the north-south divide", saying social, health and economic inequalities have widened under successive Labour and Conservative governments.

In the campaign labelled Power Up the North, a joint editorial states: "The case for fundamental change is now unanswerable and our political leaders must commit to real change.

"Every day of dither and delay risks leaving the north at an even greater disadvantage."

It called for a "sea-change in the way our country is run, after decades of being treated as an afterthought, if at all".

Demands of the campaign include the following:

Delivering a fundamental shift in decision-making out of London, giving devolved powers and self-determination to people in the north
Funding to be committed immediately to make the Northern Powerhouse Rail a national priority
Making additional investment available for the north's schools, colleges and universities to boost skills training
Setting out a programme to build a new generation of social housing and affordable homes

The march featured a handmade banner made by volunteers with a rainbow silhouette.

Generally dry with the chance of a late shower

Lisa Gallagher

Weather presenter, BBC Look North

A generally dry day with plenty of sunshine initially.

However, cloud will start to build in places during the afternoon, bringing the occasional shower.

Maximum temperatures should reach about 16C (61F).

Cystic fibrosis drug campaign to be heard in Parliament

Ahead of a Parliamentary debate about access to a cystic fibrosis drug, the family of four-year-old Harriet Corr recorded a video diary to show the impact of living with the condition.

More than 10,000 people in the UK have the debilitating genetic lung condition and for about half of them, Orkambi could make a big difference - but the NHS says it is too expensive to fund.

The official list price of the drug is about £105,000 per patient per year. Maker Vertex says that, in practice, the price negotiated with healthcare systems is always lower than that.

Harriet's mum Emma, says being able to have access to the drug is the "dream".

Broken down car causing long Tyne Bridge delays

Severe accident: A1046 County Durham both ways

BBC News Travel

A1046 County Durham both ways severe accident, from New Road to A19.

A1046 County Durham - A1046 Haverton Hill Road in Haverton Hill closed and queues in both directions from the New Road junction to Portrack Interchange, because of an accident.

To report traffic and travel incidents dial 0330 123 0184 at any time

Metro delays due to track fault

Welcome to our live coverage

Good morning and welcome to our live coverage.

We've got all the news, sport, travel and weather through the day.

If you want to get in touch with any news or send us photos you can tweet us, contact us via our Facebook page or email us.