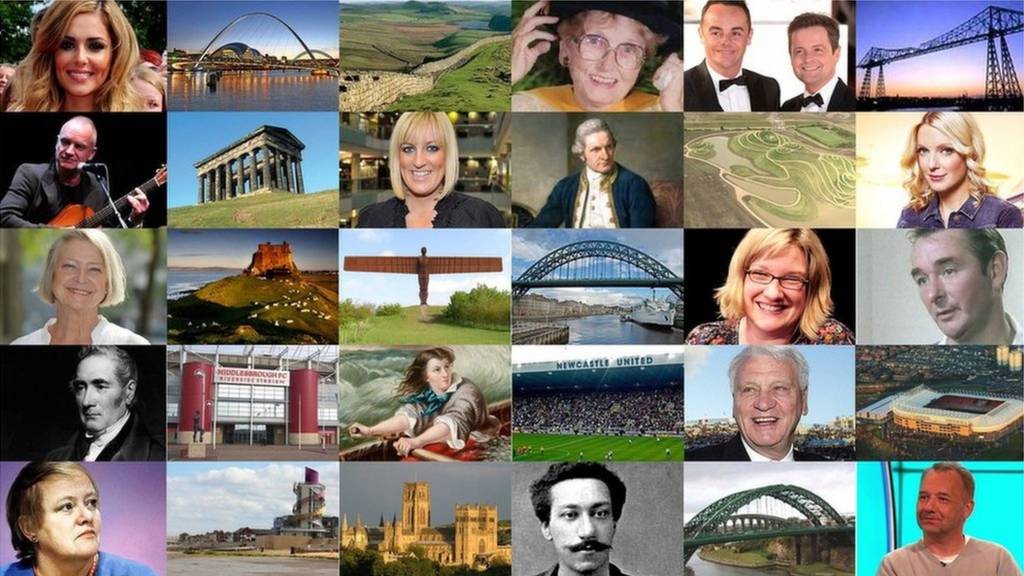 Live
Latest updates from North East England Live
Listen live to your local radio station: BBC Newcastle and BBC Tees
Our live coverage across the day

Our live updates have finished here for the day but this feed will continue to be updated with any breaking news and sport stories as well as travel updates.

You can also stay up to date overnight on BBC Newcastle, BBC Tees and Look North.

We'll be back with more live updates from 08:00 tomorrow.

If you want to get in touch with any news or send us photos you can tweet us, contact us via our Facebook page or email us.

Sunderland continue manager search

Sunderland's search for a new manager goes on, with several names in the frame including Gareth Ainsworth, Phil Parkinson and former Middlesbrough captain and Carlisle manager, Nigel Pearson.

But when a successor to Jack Ross is finally announced, you won't read it on the club owner's Twitter account.

Stewart Donald has used social media to keep in touch with the Black Cats' supporters, but in the face of criticism over the managerial situation, he has closed his twitter account.

Quote Message: I have always tried to communicate on social media and help fans, but I think the negatives now outweigh the positives. I temporarily took a break but I will now do so permanently. I will just communicate via the club channels, which I think is what most want." from Stewart Donald Sunderland AFC owner

Family of girl with rare genetic condition appeals for cards

A young girl with a rare genetic condition will celebrate her birthday next week.

Her family is asking people to send her a birthday card

Cannabis and nitrous oxide canisters found at student party house

Legal notices have been served on a student house in Newcastle after police were called to a house party.

Earlier this month officers had to force entry to the party in Jesmond after reports up to 100 students had barricaded themselves inside.

Once inside police found smoke detectors had been covered up and windows and doors had been blocked off, presenting a potential fire risk.

When officers from Newcastle City Council and Northumbria Police revisited the address to issue legal notices on the occupants, they discovered cannabis and approximately 240 nitrous oxide cannisters inside the house.

A digital campaign #SaferPartying is being relaunched to encourage the city's student population to be aware of the risks of large house parties

Quote Message: We don't want to be a council which says students can't have fun. Newcastle is a city of destination for students due to our excellent universities, but we really do expect people to show common sense and respect." from Councillor Nick Kemp Newcastle City Council cabinet member for Environment and Regulatory Services

Ancient Durham Cathedral stones sold off

People are being given the chance to own a piece of history for themselves as stones from Durham Cathedral are being put up for auction.

The stones were taken from the top of the central tower during recent renovation work.

The proceeds will go towards a campaign to create a £10m fund to cover the cost of repair and conservation work at the cathedral.

Tests to be carried out on sperm whale

Tests are due to be carried out on a sperm whale which died after being washed up in Northumberland.

The 43ft (13m) mammal was first sighted off Newbiggin-by-the-Sea and then in the Wansbeck estuary, between Cambois and Sandy Bay, on Friday.

It had been struggling off shore before the tide went out, leaving it stranded.

Members of British Divers Marine Life Rescue (BDMLR) said the young male's prognosis had been "incredibly poor", even if refloating it had been possible.

People are now being urged not to touch it because of the risk of infection.

Copyright: Owen Himphreys/PA

Woman 'did not realise man was Paul Gascogine'

A woman has told the sex assault trial of former footballer Paul Gascoigne that she did not know it was him at the time.

The 52-year-old is accused of an "unpleasant" sex assault on the service from York to Newcastle in August 2018.

At Teesside Crown Court she said: "He kissed me full on the lips. I was taken aback, it was completely out of the blue.

"I pushed him off to say that's not ok. I just completely froze.

"It was sloppy and it was not like a peck on the cheek, it was very full on the lips. It was a forceful kiss."

She said another passenger intervened and said it was an assault and not appropriate behaviour.

It was only a few days later, after seeing a TV report, that she realised the man was Mr Gascoigne, she said.

Mr Gascoigne denies sexual assault by touching.

The trial continues.

Paul Gascoigne kissed woman 'forcefully and sloppily'

Peter Harris

BBC Look North

The former Newcastle and Middlesbrough footballer Paul Gascoigne "forcefully and sloppily" kissed a woman on the lips while drunk on a train, a court heard.

Teesside Crown Court was told Mr Gascoigne had been noisy and shouting and at one stage tried to sit on the woman, who was on her way home from work.

Prosecutor William Mousley said the woman left the train "shocked, upset, perhaps even frightened."

Mr Gascoigne denies sexual assault by intentionally touching in August last year.

The jury heard he was arrested in Jesmond, Newcastle and told the police he had "kissed a fat lass. "

He told them it was "a peck on the lips" and indicated he did not consider it serious.

The trial continues.

Five arrested over concerns for man

Two more men have been arrested by police investigating a report of a man being forced to get into a car in in Middlesbrough.

Cleveland Police have been investigating after concerns for the man seen getting into a car in Bedford Street at about midday on Saturday.

The vehicle, a silver Ford Kuga, has been located but officers haven't yet spoken to the man involved to ensure he is safe and well.

Three men were arrested on Saturday and two today and all five are in custody.

Police have not identified the alleged victim and are appealing for anyone with information to contact them.

Paul Gascoigne arrives for sexual assault trial

The former Middlesbrough and England footballer Paul Gascoigne has arrived at Teesside Crown Court to face an allegation of kissing a woman without consent.

The 52-year-old has already entered a not guilty plea to the single charge of sexual assault, and his trial at Teesside Crown Court is due to start later on Monday.

The ex-midfielder is accused of kissing the woman on a train between York and Newcastle last August.

At a previous hearing earlier this year, the court heard how the ex-midfielder's defence will be that he has a propensity to kiss people "in a non-sexual manner".

The trial is due to last five days

Man due in court charged with attempted murder

A man will appear in court later charged with attempted murder after another man was shot and left critically ill outside a shop.

The 28-year-old was found injured on Blue House Lane, Washington, Tyne and Wear, at 14:00 on Thursday.

A 33-year-old man has been charged with attempted murder and possession of a shotgun with intent to endanger life.

He is in custody and will appear before magistrates today.

The victim remains in a critical but stable condition in hospital.

Francesca Williams

BBC News

Misty and foggy start making way for brighter spells

Any mist or fog patches this morning will clear to give a largely dry day with some bright or sunny spells, although cloud will tend to increase through the day.

Check out the weather near you.