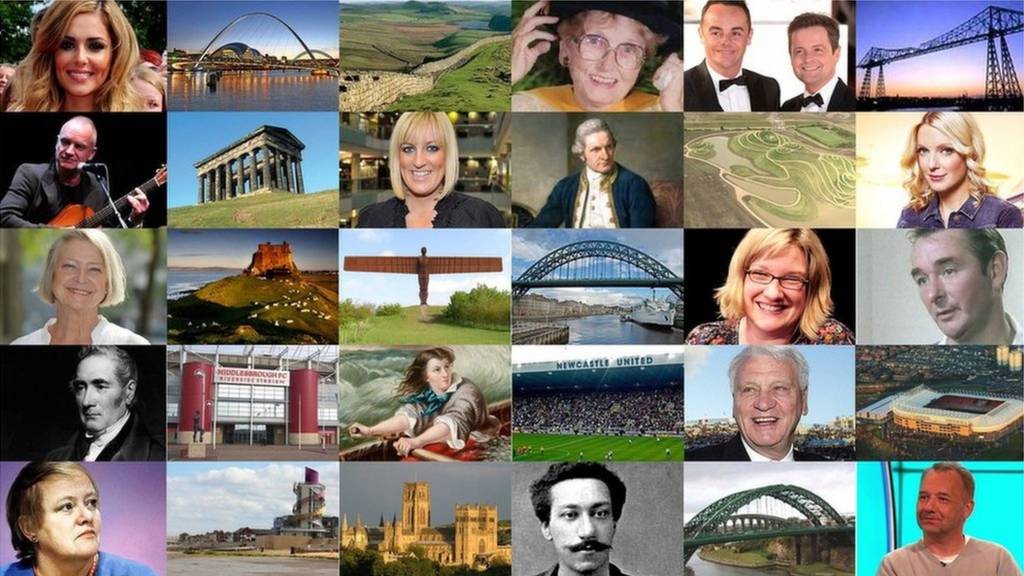 Live updates from North East England Live
Listen live to your local radio station: BBC Newcastle and BBC Tees
Notts nearing promotion

Notts 662-5 dec v Durham 164-7

Martin Emmerson

BBC Radio Newcastle

Durham have provided little opposition to Notts so far in this innings and will soon be following on after losing five wickets today for 102 runs.

They struggled from the off in this game, after losing the services of bowler Paul Coughlin just before the start. That was due to personal reasons. Notts then made 662-5d, their biggest score against them.

Now they have lost the services of influential batsman David Bedingham as well. He suffered a dislocated shoulder yesterday and can't bat. He is here and has been walking around the ground with his arm in a sling. But that's of little comfort to the other batsmen.

Durham have been hit by injuries and call-ups. It's generally a young squad and it shows.

For the second time this season the gulf between the two sides has been immense. Notts ran through Durham in three days in CLS in April and won by an innings. They are doing the same again today.

They need two more wickets to earn the point which will take them back to Division One, a division they were last in back in 2019.

Stuart Broad, Dane Paterson and Liam Patterson-White have both taken two wickets each. Notts put pressure on Durham from the off, something Durham didn't do with the ball but for the efforts of Matty Potts and Ben Raine.

There are 65 overs left in the day. It is also a lovely, sunny day, so the weather is not an issue.

Unless Durham find some grit and determination this could be over today.

'Spare a thought for Liam Trevaskis'

Notts 662-5 dec v Durham

Martin Emmerson

BBC Radio Newcastle

Why they batted on so long I have no idea. But Notts eventually declared when Steven Mullaney was caught behind off Ben Raine for 136. He'd added 224 for the fifth wicket with Lyndon James who finished on 164*.

It was Notts' highest score against Durham, who were in the field for 162 overs. It was Notts' seventh highest total in first-class cricket and the first time they had four centurions in an innings since a game in Coventry, against Warwickshire, in 1928.

It is the first time Durham have had four players score hundreds against them in the same innings.

And spare a thought for spinner Liam Trevaskis. He conceded 173 runs in 34 overs. The highest by a Durham player who has not managed to take a wicket in an innings.

When Graeme Bridge conceded 180 runs at Northants in 2003 he at least took three wickets.

Bedingham injured in the field

Notts 562-4 v Durham

Martin Emmerson

BBC Radio Newcastle

The umpires called tea a few minutes early after Durham's David Bedingham suffered an injury at short mid-wicket. He dived to his left to stop a single. It was a good piece of fielding, but he didn't get up.

The physios were soon on the field and led him back to the dressing room. They seemed to be protecting his left wrist and arm as they walked off.

If he can't play any further part it will be a blow to the visitors because he's scored a boat load of runs on this ground in recent seasons and they are going to need a boat load to avoid defeat.

Notts' 562-4 is the highest innings by anybody against Durham this season, eclipsing Worcestershire's 550 in a draw in CLS in June. However it is also a very flat track and I would be surprised if either side were able to take 20 wickets on it.

Steven Mullaney will resume soon on 76 and Lyndon James 126. Their partnership is 124.

Three centuries in an innings

Notts 534-4 v Durham

Martin Emmerson

BBC Radio Newcastle

All Notts need from this game is a handful of points and they are promoted to Division One again. They were last there in 2019.

So they weren't going to produce a green top here and instead we have a road of a track. And they have recorded three centurions in an innings for the first time since 2007.

Lyndon James has three hundreds in his first-class career, all this year and two of them have come against Durham. He's followed his 108 in Chester-le-Street in April with 107 today.

Earlier in the innings Matthew Montgomery scored a career-best 178 and Haseeb Hameed 115.

This is the eighth time a side has scored three centuries in an innings against Durham. Notts last did it in 1993. (It's their 20th occasion too).

Notts will no doubt declare sometime this afternoon because I can't see any prospect of Durham bowling them out. They have already been in the field for 143 overs.

Steven Mullaney has 67 and he and James have added 96 in 90 balls.

'Notts going along nicely'

Notts 353-3 v Durham

Martin Emmerson

BBC Radio Newcastle

Notts continue to progress at a decent rate here and as things stand it looks like this will end in a declaration some time today.

On a track which looks great for batting I am struggling to see how Durham will bowl them out, something which has been an issue in so many of their games this season. Hence eight draws in 13 games.

Matthew Montgomery resumed on 101 this morning and now has 149. Lyndon James has 27 and they have added 76 runs so far.

There are four overs left for bonus points.