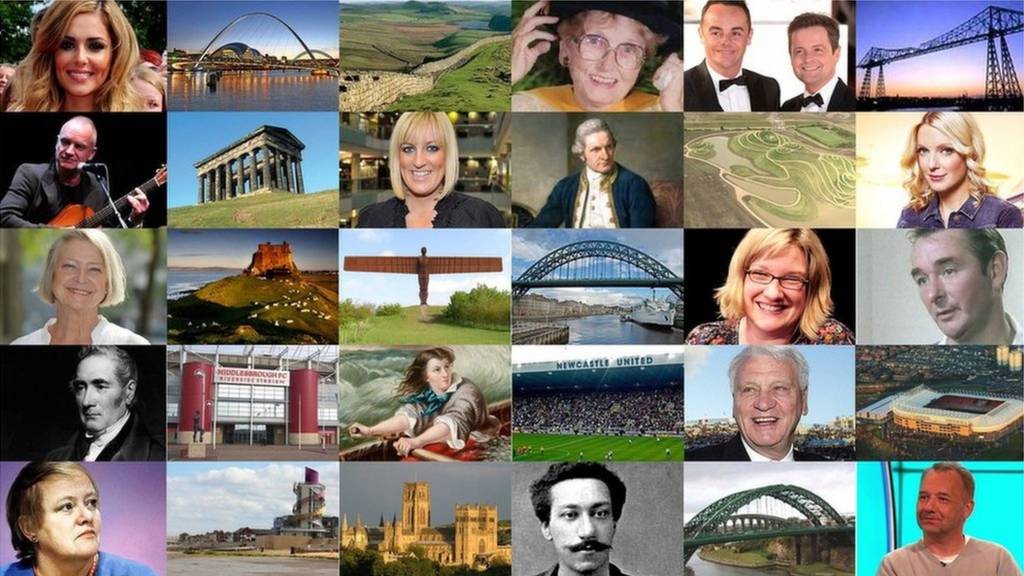 Live updates from North East England Live
Listen live to your local radio station: BBC Newcastle and BBC Tees
Stockton festival planned for this summer

The annual, four-day arts and street theatre festival which attracts thousands of people to Stockton-on-Tees will go ahead at the end of July, organisers say.

If the government's roadmap out of lockdown stays on track the Stockton International Riverside Festival will take place from Thursday 29 July to Sunday 1 August.

The carnival theme is "Junk for Joy" and it is hoped hundreds of young people, musicians and street performers will be able to dance and sing their way along Stockton High Street.

Last year's festival was held online because of the Covid pandemic.

Copyright: Stockton-on-Tees Borough Council

Vaccine no shows disappoint North East GPs

More than 100 people failed to show up for their coronavirus vaccination in Darlington in just one day, it has emerged.

In total 129 people failed to arrive for their second dose on Sunday at a centre managed by the Darlington Primary Care Network.

The clinic only had three days to use the Pfizer vaccine once it was delivered, so it meant GPs had to contact people on the waiting list to ensure the vaccinations were not wasted.

There have also been a number of no shows across Northumberland.

In one case, an appointment wasn't kept because the person said "the weather is nice and I'm off to the beach".

Jane Lothian from the Northumberland Local Medial Committee, which represents GPs in the county, said: "It's disappointing for all my colleagues in primary care who have been working night and day literally to deliver this vaccine programme.

"Over the last few weeks since we've moved to calling in younger people.

"There's been a small but significant number of people just not turning up when they had their vaccine appointments. With the Pfizer vaccines it obviously has a very short shelf life so if people are booked in and they don't turn up then potentially the vaccine is wasted."

By Francesca Williams

BBC News

Arsenal manager Mikel Arteta says strong performances "individually and collectively" contributed to their 2-0 win over Newcastle in the Premier League.

Newcastle United manager Steve Bruce expressed admitted his side 'weren't good enough' as they slumped to a 2-0 defeat to Arsenal in the Premier League.