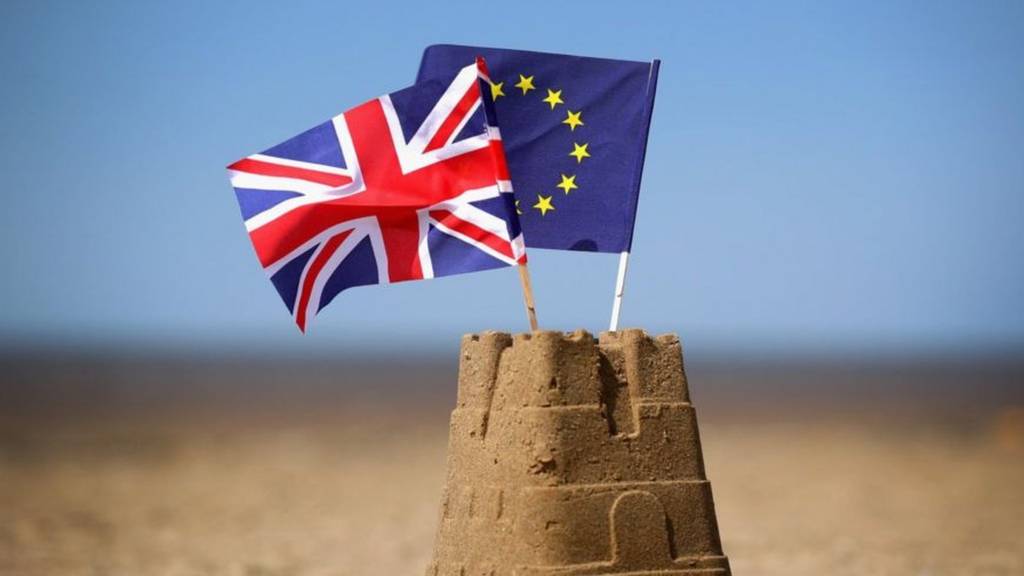 BBC News NI Live: EU referendum reaction
Thanks for your company on another day of political drama. Join us tomorrow for more on the latest developments.

Gibraltar in EU talks with Scotland

Gibraltar is in talks with Scotland about a plan to keep parts of the UK in the EU, BBC Newsnight has learned.  

Fabian Picardo, the territory's chief minister, said he was speaking to Scotland's First Minister Nicola Sturgeon about various options. Northern Ireland could also potentially be included in the talks.

SDLP leader's pledge over EU

Merkel rules out informal talks on Brexit

The German Chancellor, Angela Merkel, has said there can be no talks on Brexit before the UK formally begins the process of leaving the EU.  

 While accepting the UK needed time, she added it should not be a "long time".  

BBC Talkback podcast considers Brexit consent

Minister wants free movement of livestock across border

Conor Macauley

BBC News NI Agriculture and Environment Correspondent

The agriculture minister says she wants to see free movement of livestock and other agricultural goods across the Irish border as part of new trading arrangements with the EU.  

Sturgeon says 'Project Farce' has started

Scotland's First Minister Nicola Sturgeon has accused Boris Johnson of being responsible for the start of "Project Farce" as the fallout continues from last week's Brexit vote.  

She was responding to Mr Johnson stating that "Project Fear was over" - a reference to the supposed "scare tactics" used by the Remain side.  

Foster says Brexit offers 'new opportunities'

First Minister Arlene Foster says leaving the EU offers new opportunities and she criticises Remain supporters for "prophecies of doom".  

Mrs Foster campaigned for a Leave vote in last week's EU referendum. 

More on Brexit fallout on Evening Extra

Invest NI boss not fazed by Brexit

Prime Minister rules out border poll

David Cameron says he doesn't believe the rules set out in the Good Friday Agreement have been triggered to enable a border poll on the reunification of Ireland.

Mr Cameron was responding to a question in the House of Commons from East Belfast MP Gavin Robinson. Sinn Féin had made the call for the border poll following the EU referendum result.

McGuinness calls for all-Ireland solution

Sterling drops to 31-year low against the dollar

UK financial markets remain volatile in the wake of the Brexit vote, with sterling plunging to a 31-year low against the dollar, and some share trading temporarily halted.  

Yields on 10-year government bonds sank below 1% for the first time.  

Government must 'bring country together' after Brexit

David Cameron says the government has a "fundamental responsibility to bring our country together" in the aftermath of the EU referendum.

Mr Cameron said negotiating an exit would be the civil service's most complex and important task for decades. Labour's Jeremy Corbyn warned his own party - and the Conservatives - against "internal factional manoeuvring".

Ministers to meet Taoiseach over Brexit

Meeting next Monday

Profile on new shadow NI secretary

BBC News NI Political Correspondent Stephen Walker looks at the new shadow Northern Ireland secretary Dave Anderson.

Mr Anderson replaces Vernon Coaker, who resigned in protest at Jeremy Corbyn's leadership.  

Compulsory water charges threat 'lifted by Brexit'

"Unnecessary surge" plea on Irish passport applications

Irish Foreign Affairs minister Charlie Flanagan says there has been a spike in interest in Irish passports since the UK voted to leave the EU, but warns an "unnecessary surge in applications" would place "significant pressure" on the system.

"The increased interest clearly points to a sense of concern among some UK passport holders that the rights they enjoy as EU citizens are about to abruptly end," he said. "I want to state clearly that this is not the case." 

PM says NI Executive will be involved in EU negotiations

David Cameron says the devolved administrations in Northern Ireland, Scotland and Wales will be fully involved in the negotiations which follow the UK's decision to leave the EU.  

Mr Cameron said all key decisions would have to await for the arrival of new prime minister but "a lot of work" can begin now.

Brexit debate resumes at Stormont

Northern Ireland Assembly members have returned to the debate on the United Kingdom's withdrawal from the European Union.