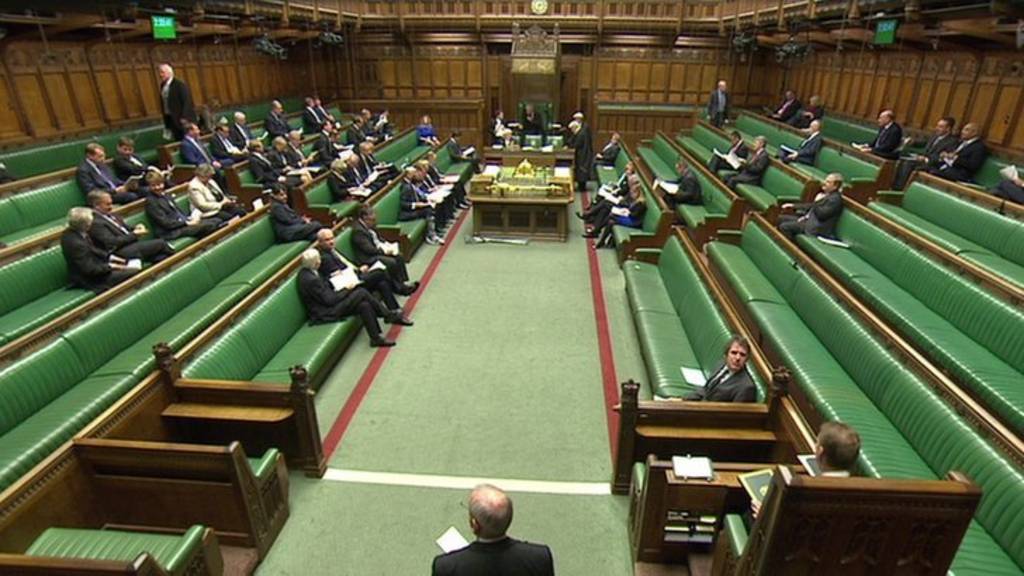 Summary
The Commons began at 14.30 GMT with work and pensions questions.
Home Secretary Theresa May has said she is "sorry" that the inquiry into historical child abuse has no chairman - following two resignations - during a statement to the Commons
MPs gave their backing to the government's preferred version of the Recall of MPs Bill, as the bill passed in a committee stage.
A small conservative backbench rebellion was defeated as MPs passed the International Development (Official Development Assistance Target) Bill money resolution.
Conservative MP Mark Menzies led an adjournment debate on the future of Blackpool airport.
Peers returned to the House of Lords for a 14.30 GMT start.
Ministers answered peers' questions on subjects including the Chilcot Inquiry and the Barnett Formula for Wales.
The main business of the day in the Lords was the report stage of the Infrastructure Bill.
A government minister repeated a Commons statement outlining details of the historical child abuse inquiry.
The short debate was on establishing an EU agency for law enforcement training.