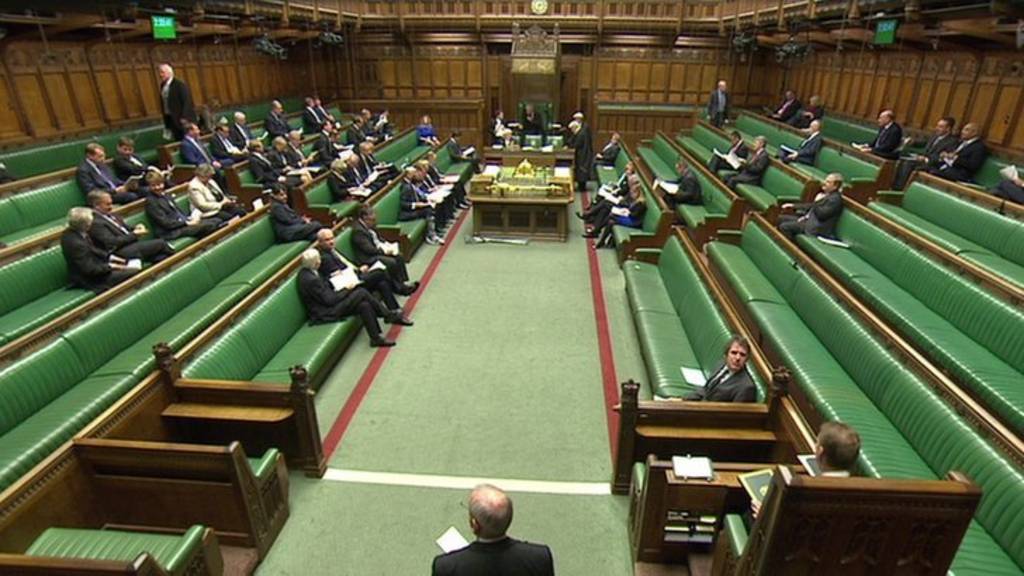 Summary
The House of Commons began at 11.30 GMT with questions to the Scottish Office ministerial team.
David Cameron faced questions from Labour leader Ed Miliband and backbench MPs during the weekly prime minister's question time.
Labour MP Julie Hilling introduced a ten minute rule bill on the registration of dogs, which cleared its first reading unopposed.
MPs took part in two Opposition day debates: on the performance of the economy and on the effect of government policies on Wales.
The House approved a motion to outlaw three organisations linked to terrorism.
The adjournment debate was led by John Healey, on Stephen Jones and Unicom and mis-selling in the telecoms industry.
Peers sat at 15.00 GMT and began business with oral questions.
Peers conclude the report stage of the Consumer Rights Bill, after the government sees of several attempts from peers to alter the bill .
The dinner break debate was on the preservation of the Houses of Parliament as part of a World Heritage Site.