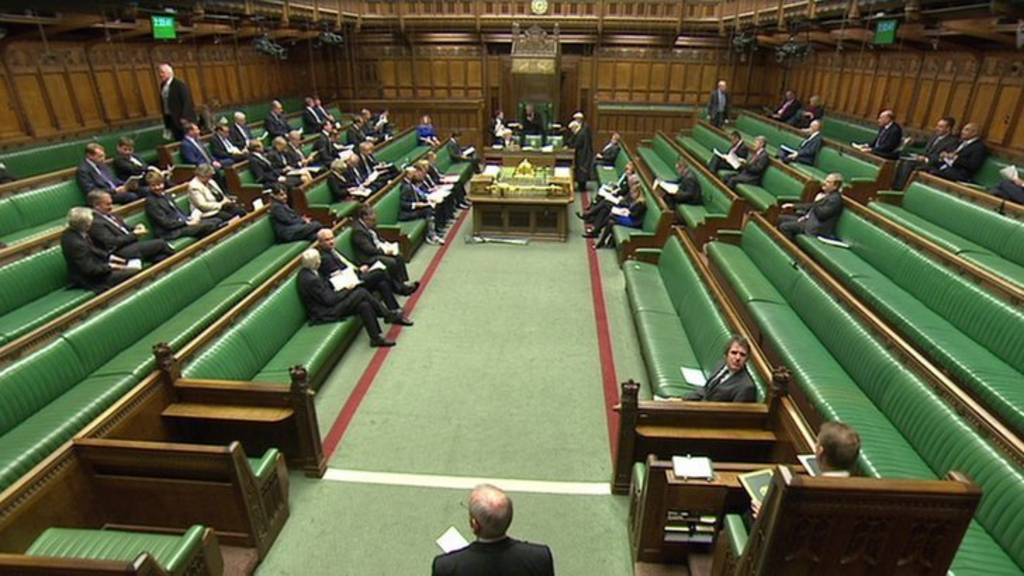 Summary
MPs sat from 11.30 GMT and the day began with questions to the ministerial team at the Northern Ireland Office.
At noon, Deputy Prime Minister Nick Clegg stood in for David Cameron at prime minister's questions.
There was an urgent question from Yvette Cooper on the resettlement of vulnerable Syrian refugees.
Then there was a statement by Education Secretary Nicky Morgan on preparing young people for the world of work: Tristram Hunt replied for Labour.
MPs then turned their attention to the Stamp Duty Land Tax Bill at second reading. After that, MPs considered Lords amendments to the Wales Bill.
Peers began their day with oral question to government ministers
Peers debated both statements made in the House of Commons as government ministers repeated them in the House of Lords.
The Modern Slavery Bill completed its committee stage in the House of Lords.