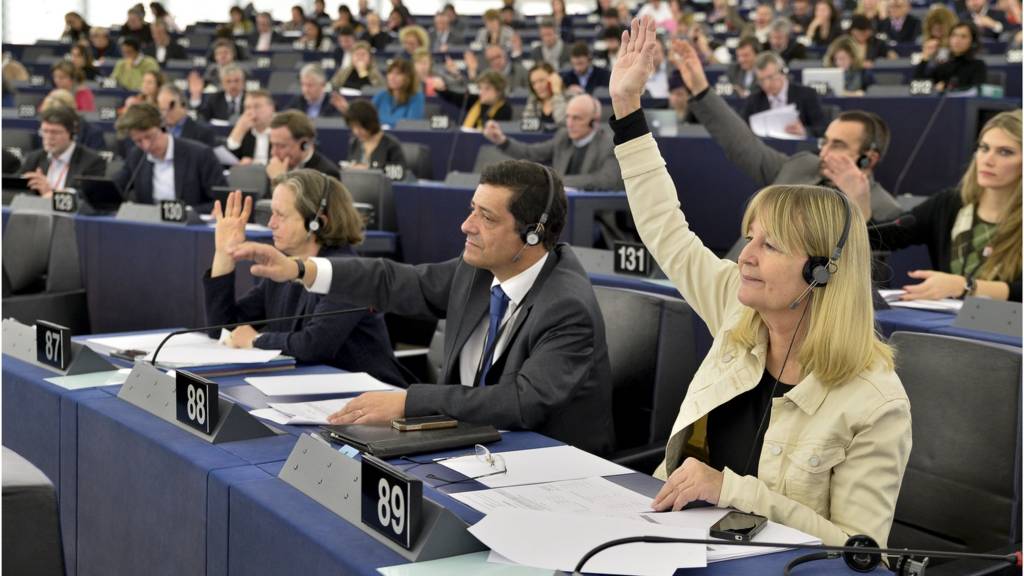 Monday in the European Parliament
You can read about what's on at this week's Strasbourg plenary session here.
Summary
The sitting began at 16.00 BST with a debate on a new EU law that would make it obligatory for all new car and light van models to be fitted with emergency call devices from March 2018 (Key Video)
After that, MEPs debated a resolution to be put to the vote on Wednesday calling on the Commission to draw up a new strategy to combat alcohol abuse in 2016-2020.
MEPs then debated an EU compact with Bangladesh signed after the Rana Plaza factory collapse in 2013.
The evening saw MEPs debate an EU management plan for stocks of cod, herring and sprat in the Baltic Sea and a package of laws to give legal certainty to fishermen carrying out a ban on fish discards.
The sitting closed with presentations of resolutions on the Bologna Process, measures to help European filmmakers and renewal of the EU's forests strategy.